7 Keys to Navigating Challenges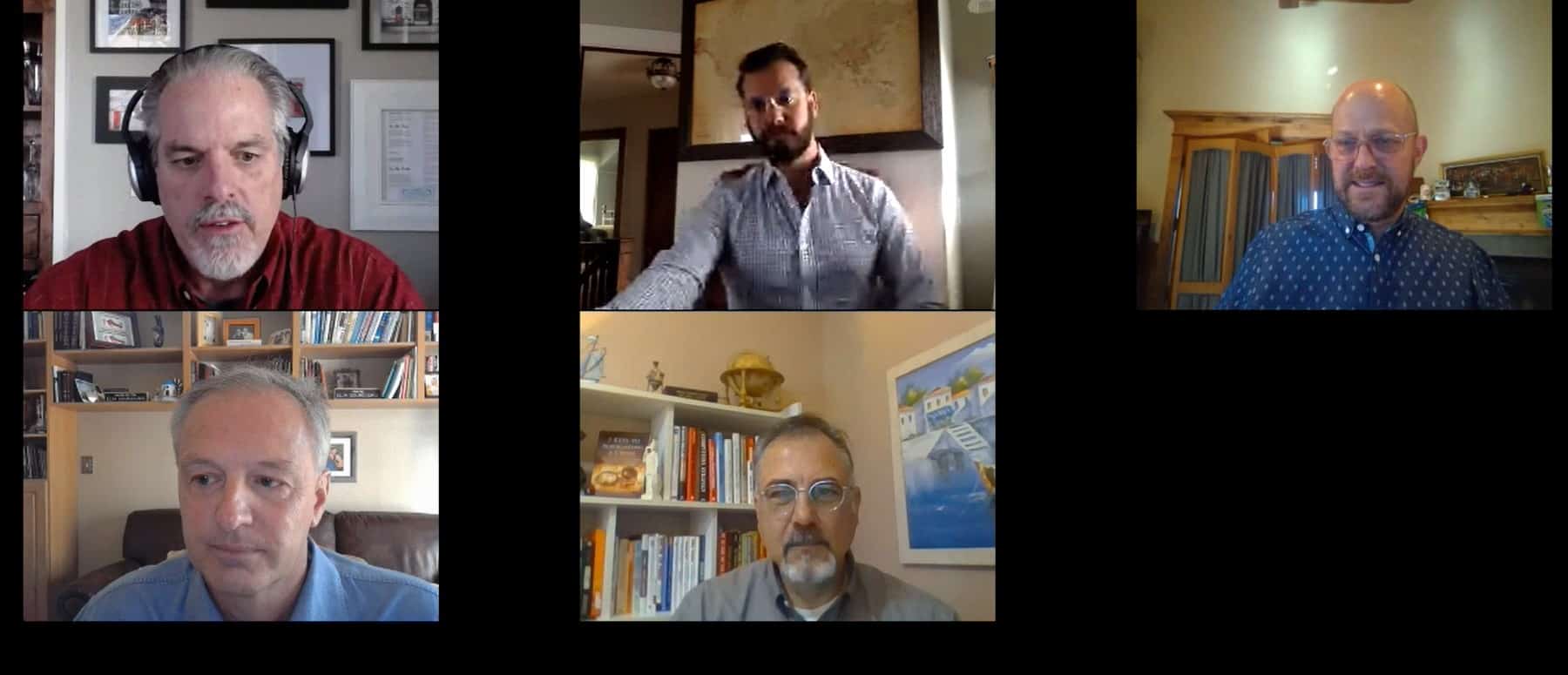 The Business Round Table
7 Keys to Navigating Challenges
7 Keys to Navigating a Crisis: A Practical Guide to Emotionally Dealing with Pandemics & Other Disasters is a must-read for anyone seeking to thrive during these turbulent times. In our interconnected world, we are all vulnerable and impacted (directly or indirectly) by global events. In this easy-to-read book, Dr Elia Gourgouris and Konstantinos Apostolopoulos provide 7 Keys to Navigating a Crisis.
These powerful yet practical insights, help minimize the negative impact of pandemics, natural disasters, financial meltdowns, or any other major disruptions on our lives. Drawing from a wealth of personal and professional experiences, the authors share simple truths that have helped many of their clients thrive in the face of adversity. This practical guide is full of "Points to Ponder", "Questions to Consider", and "Action Items" that can help readers apply the information directly to their lives. Whether the crisis is global or personal, this book can help the reader navigate and rise above these challenges.
This Business Round Table by Exit Your Way® featured Dr Elia Gourgouris & Kon Apostolopoulos covering information from their latest book "7 Keys to Navigating Crisis".    They went through these key items and shared other relevant information on steps and mindset which helps to get you through challenges.
Download our free business valuation guide here to understand more about business valuations and view our business valuation FAQs to answer the most common valuation questions.
Extreme challenges are not new.   The process to navigate them successfully can be learned.
Thanks to Dr Eli & Kon for sharing their time and knowledge.
Thanks to the people who attended and who continue to support this group.  We all rise together!
Do you want to know if your business is ready for your exit or what you should do to prepare? Learn this and more with our business exit assessment here.
Get the most value for your business by understanding the process and preparing for the sale with information here on our Selling a Business page.
7 Keys to Navigating Challenges
Schedule a call to discuss your business goals and answer your questions on growing business value, preparing for sale or selling your business.
Related content
These posts may also interest you
Developing Annual Net Income Projections
In this week's Exit Your Way Roundtable our guest speakers were Andrew Cross and Damon Pistulka. Andrew and Damon are the Co-founders of Exit Your Way.  Exit Your Way helps business owners build businesses that provide more money today that they can sell or succeed when they are ready.  Today we are discussing the final part in building annual projections.  Estimating the fixed costs and calculating the projected net income.
Developing Annual Projections
In this week's Exit Your Way Roundtable episode, our speakers were Damon Pistulka and Andrew Cross. They are the Co-Founders of Exit Your Way. The conversation of the episode started with Damon sharing the topic of this episode.  Damon and Andrew help their clients build businesses they can sell or succeed.  Developing accurate projections is a big part in building a successful business.
Annual Strategic Planning and Projection Development
In this week's Exit Your Way Roundtable episode, Andrew Cross and Damon Pistulka covered the steps business executive teams can use to perform their strategi planning for the upcoming year.  This episode is the first of a 3-part series where Andre and Damon will cover strategic planning, projection development for variable costs, and projection development for fixed costs to project the net income.