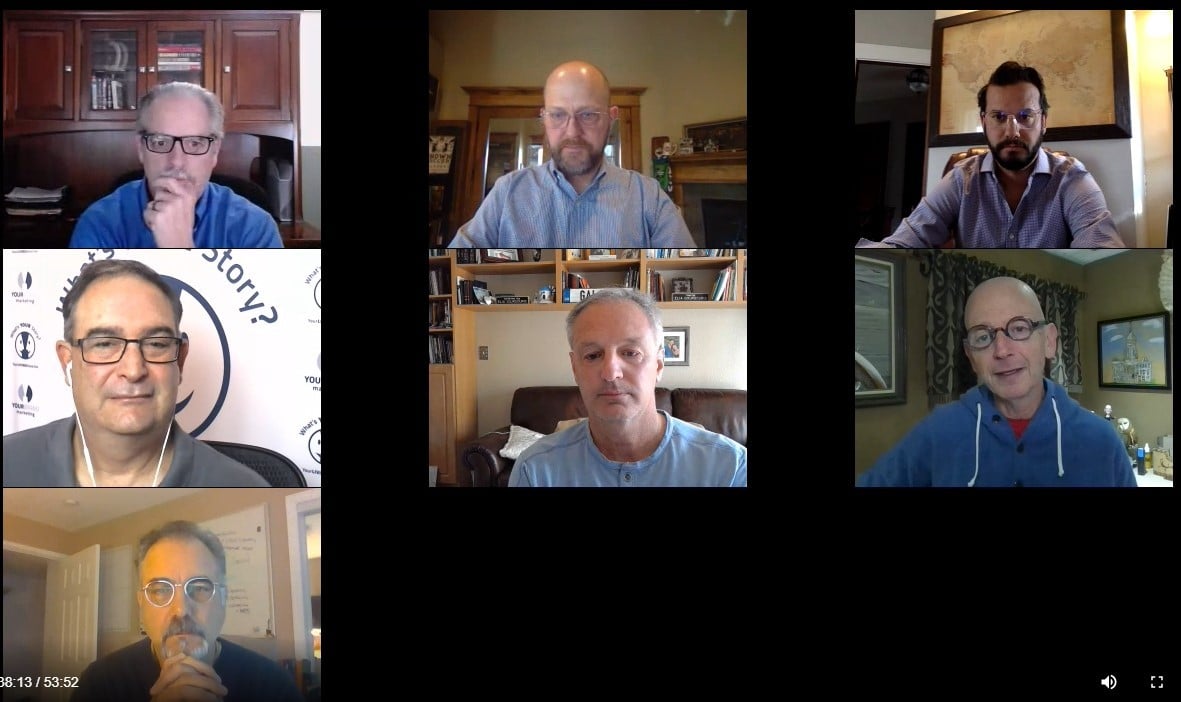 15 May

Adapting and Retraining for a New World
05/14/2020
The Business Round Table hosted Ben Baker for a discussion on Adapting and Retraining for a New World.  Over the last number of months, you have hopefully taken the time to assess where you are, where you want to go, your policies, procedures, value statements, website, marketing, and so on, and you have made changes and plans as to how you will move forward post COVID.
The question is, have you told your employees? Do they understand the fundamental changes that have happened within the business and have a clear direction as to your vision of success is moving forward? Probably not! With that, we need to talk about re-on boarding EVERYONE.  Ben will be walking us through some of the things we need to consider as we bring people back to the workplace. Leaders are going to need to be flexible, adapting and retraining as they discover new challenges!
Our Guests:

Ben Baker
Ben Baker is a speaker, business advisor and the owner of Your Brand Marketing.  For the last 25 years Ben has worked with his clients to tell their story, both inside and outside of their organization, build their brands and compel those they wish to influence to engage. Ben is an author, host of the IHEART, Spotify and iTunes syndicated YourLIVINGBrand.live podcast and creator of the #DevelopingTheLeaderInYOU hybrid workshop series. Ben consults, speaks, and facilitates workshops on brand, leadership, internal communication and employee engagement strategies.
Ben helps companies use the right messaging, practices, and branding to ensure they are connecting with their employees and customers.
About Exit Your Way®
Exit Your Way® provides a structured process and skilled resources to grow business value and allow business owners to leave with 2X+ more money when they are ready.
You can find more information about the Exit Your Way® on our process and team pages.
Contact us by phone:  822-BIZ-EXIT (249-3948)   Or by Email:  info@exityourway.us
Find us on LinkedIn:  Exit Your Way®   Damon Pistulka  Andrew Cross
Follow Us on Twitter: @dpistulka  @exityourway
Visit our You Tube Channel: Exit Your Way®
Service Professionals Network:  Damon Pistulka, Andrew Cross
Facebook:  Exit Your Way®
Share the post "Adapting and Retraining for a New World"