Adapting and Retraining for a New World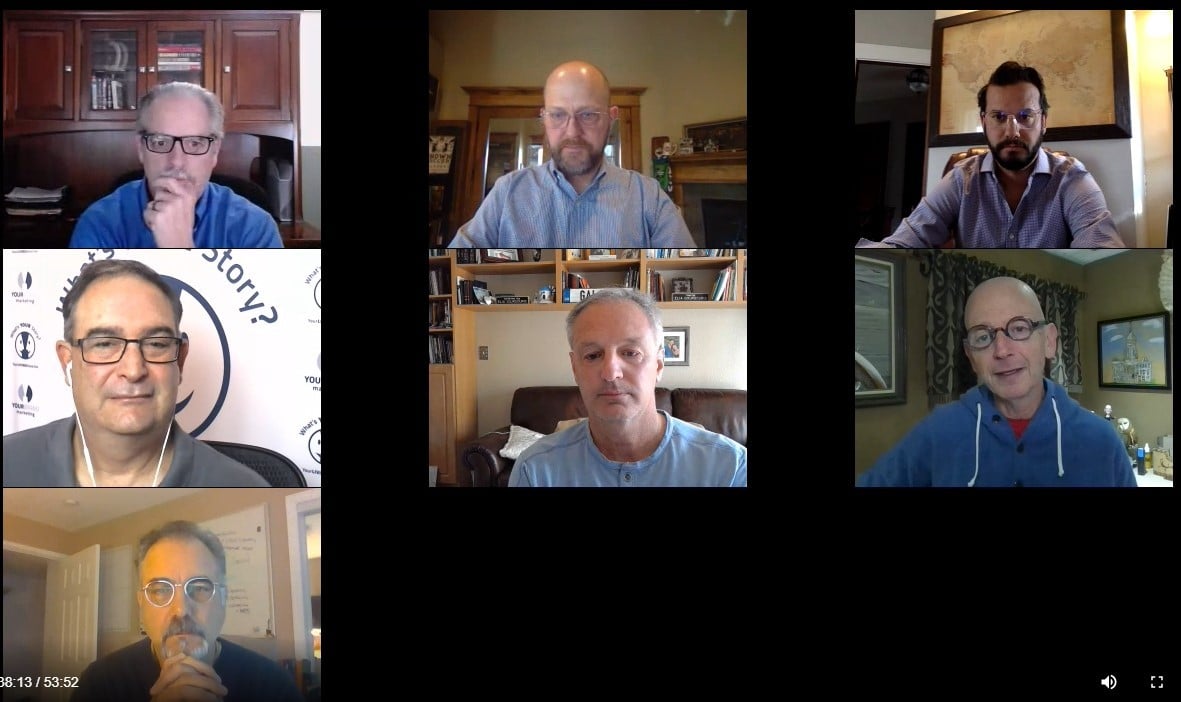 The Business Round Table
Adapting and Retraining for a New World
The Business Round Table hosted Ben Baker for a discussion on Adapting and Retraining for a New World. Ben Baker is a speaker, business advisor and the owner of Your Brand Marketing.  For the last 25 years Ben has worked with his clients to tell their story, both inside and outside of their organization, build their brands and compel those they wish to influence to engage. Ben is an author, host of the IHEART, Spotify and iTunes syndicated
Over the last number of months, you have hopefully taken the time to assess where you are, where you want to go, your policies, procedures, value statements, website, marketing, and so on, and you have made changes and plans as to how you will move forward post COVID.
The question is, have you told your employees? Do they understand the fundamental changes that have happened within the business and have a clear direction as to your vision of success is moving forward? Probably not! With that, we need to talk about re-on boarding EVERYONE.  Ben will be walking us through some of the things we need to consider as we bring people back to the workplace. Leaders are going to need to be flexible, adapting and retraining as they discover new challenges!
Download our free business valuation guide here to understand more about business valuations and view our business valuation FAQs to answer the most common valuation questions.
Schedule a call to discuss your business goals and answer your questions on growing business value, preparing for sale or selling your business.
Related content
These posts may also interest you
Developing Annual Net Income Projections
In this week's Exit Your Way Roundtable our guest speakers were Andrew Cross and Damon Pistulka. Andrew and Damon are the Co-founders of Exit Your Way.  Exit Your Way helps business owners build businesses that provide more money today that they can sell or succeed when they are ready.  Today we are discussing the final part in building annual projections.  Estimating the fixed costs and calculating the projected net income.
Developing Annual Projections
In this week's Exit Your Way Roundtable episode, our speakers were Damon Pistulka and Andrew Cross. They are the Co-Founders of Exit Your Way. The conversation of the episode started with Damon sharing the topic of this episode.  Damon and Andrew help their clients build businesses they can sell or succeed.  Developing accurate projections is a big part in building a successful business.
Annual Strategic Planning and Projection Development
In this week's Exit Your Way Roundtable episode, Andrew Cross and Damon Pistulka covered the steps business executive teams can use to perform their strategi planning for the upcoming year.  This episode is the first of a 3-part series where Andre and Damon will cover strategic planning, projection development for variable costs, and projection development for fixed costs to project the net income.