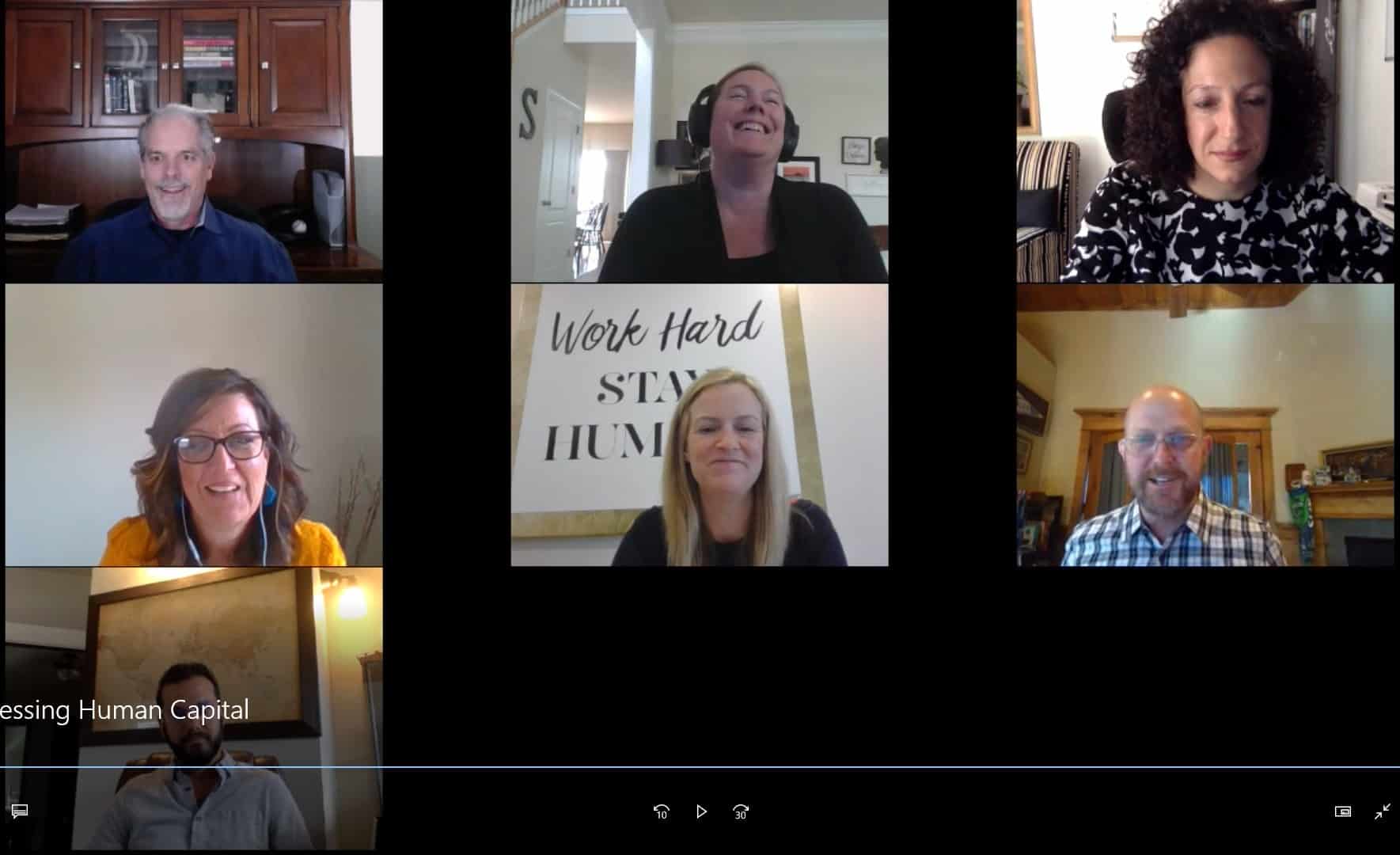 06 Jun

Assessing Human Capital
06/4/2020
This Business Round Table by Exit Your Way® featured Kelly Robinson, Lisa Sordilla, Shelly Azen, and Talia Edmundson, covering things businesses need to be considering to understand team strengths/weaknesses so they can figure out what talent is needed.
The current business climate has created a huge influx of available talent. Businesses need to take advantage of this and fill out or upgrade their talent pool.
Thanks to the panel for sharing their time and knowledge.
Thanks to the people who attended and who continue to support this group.  We all rise together!
Our Guests:
    Kelly Robinson

Kelly Robinson is a the founder of Panna Knows LLC.
Panna Knows LLC is a recruiting company that partners with SMB's to help them attract and retain top talent.
Kelly also hosts a podcast All Thing HR sharing insights on current HR trends and interviews of interesting people.
Kelly also runs myVAB, a virtual advisory board connecting businesses with top advisors
   Lisa Sordilla

Lisa Sordilla, SHRM-CP is the VP of HR at Energage, an HR software company that helps businesses recruit and retain the right talent.
Lisa has led the HR function in high growth companies, both organic and acquisition, with an emphasis on recruiting highly sought after talent.
Lisa was most notably, she was a part of the team that grew Pet360 from $50m when she joined to a $130m sale to Petsmart in 2014.
It was in that role that she became a customer of Energage which ultimately led her to her current role. 
   Shelly Azen

Shelly Azen is the founder of unHR, a strategic HR consulting practice focusing on organizations in "people crisis"
Mergers, Acquisitions and HR strategy evaluation are her specialties
Prior to launching her own firm, Shelly worked as an HR practitioner for 20+ years
   Talia Edmundson

Talia Edmundson has spent nearly fifteen years in Human Resources.
Talia is most known for building the culture and people operations for Philadelphia-based eCommerce company, RevZilla.com, taking the organization from 40 employees to 470 in less than 8 years.
Talia launched HRnB Consulting to guide startups and small businesses as they think through creating culture and developing people-focused workplaces.
About Exit Your Way®
Exit Your Way® provides a structured process and skilled resources to grow business value and allow business owners to leave with 2X+ more money when they are ready.
You can find more information about the Exit Your Way® on our process and team pages.
Contact us by phone:  822-BIZ-EXIT (249-3948)   Or by Email:  info@exityourway.us
Find us on LinkedIn:  Exit Your Way®   Damon Pistulka  Andrew Cross
Follow Us on Twitter: @dpistulka  @exityourway
Visit our You Tube Channel: Exit Your Way®
Service Professionals Network:  Damon Pistulka, Andrew Cross
Facebook:  Exit Your Way®
Share the post "Assessing Human Capital"