Building Voracious Advocates for Your Brand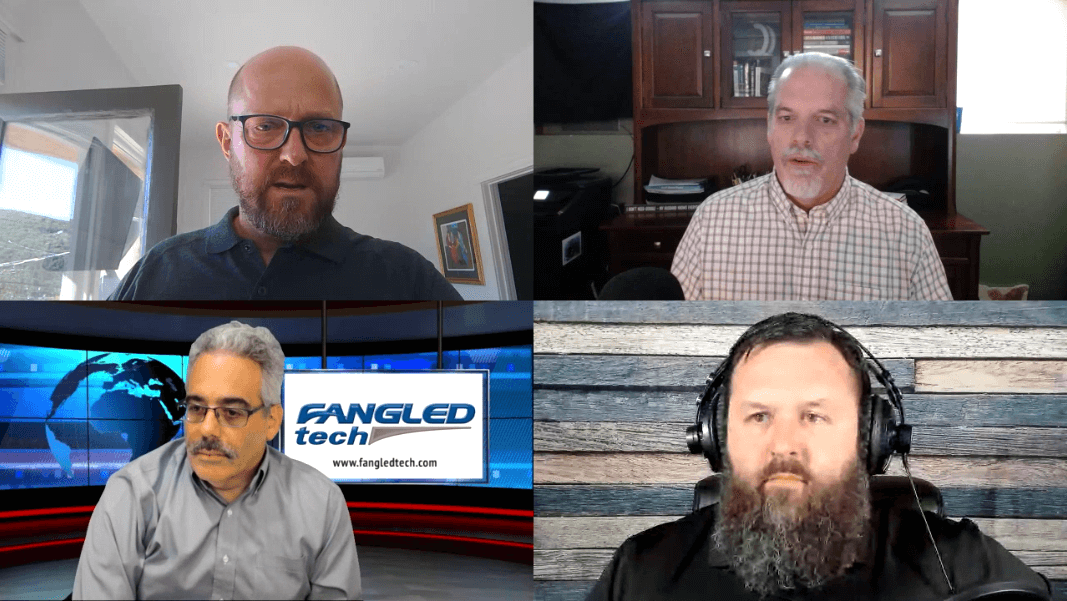 The Business Round Table
Building Voracious Advocates for Your Brand
At times, building advocates for your brand is harder than running the brand itself. Therefore to understand how to get the public to be your voracious advocates, we have our very own guest today.
In this week's Exit Your Way Roundtable Episode, our guest speaker was none other than Andrew Deutsch. Andrew is the CEO of Fangled Technology. His company is a unique marketing and sales consultancy that accelerates entry into the global market for manufacturers and delivers strategic marketing guidance.
The conversation of this episode started on the usual format, however, there was no question of the day. All the audience came on the stage one by one and gave an introduction about themselves. Some of the guests were new.
Download our free business valuation guide here to understand more about business valuations and view our business valuation FAQs to answer the most common valuation questions.
At first, Jacob Warren took to the stage. He shared his company's motto is to help simplify technology for other companies. After this Jill Valdez joined the show who also helps small businesses do big. Further, Dan Bigger and Mark Scrimenti joined. Dan said he is the Director of Sales and Marketing at Chenango Valley, and Mark is a Fractional CEO.
Moving on, Dennis Bolger and Majid Zafar joined the chat. Dennis is an insurance agent and Majid said he works in the IoT space. After this, Grant Mathis joined the show. Grant owns a company that produces clean skincare without biological disruptors.
Further, into the conversation, a new member Matt Guse joined the show. Matt and his wife are the founders of MRS Machining, a company that is a contract manufacturer of metal components.
Do you want to know if your business is ready for your exit or what you should do to prepare? Learn this and more with our business exit assessment here.
The conversation then shifted to the guest of the day. Andrew talked about the importance of building the right advocates for your brand. Starting his chat, he said that usually in a b2c business, it is easy to make your customers advocates for your brand.
However, in a b2b business, you don't usually see people focusing on the brand itself. This is why, according to Andrew, you have to make sure you make a brand advocate with every touch. By this, he doesn't mean every customer but every touch, which means that even if a person is not your customer they will advocate for you.
Adding to this, Andrew explained further how to get voracious advocates for your brand. For this, the first and foremost task is to understand that all your employees whether they are the marketing team or janitorial staff, are the marketers of your brand. He said that to make them advocates for your brand, you first have to make them realize their importance as a team player.
Get the most value for your business by understanding the process and preparing for the sale with information here on our Selling a Business page.
This according to Andrew is the major way to make your brand advocates, however, he also shared a few more tips with the audience.
The conversation ended with Damon thanking the guest for his time!
56:35
SUMMARY KEYWORDS
advocates, people, business, advocacy, brand, customers, company, andrew, buy, linkedin, product, created, week, voracious, good, employee, work, deutsch, praises, tape
SPEAKERS
Damon Pistulka, Jill Valdez, Andrew Deutsch, Grant Mathis, Dennis Bolger, Dan Bigger, Andrew Cross, Majid Zafer, Mark Scrimenti
Damon Pistulka  00:00
Everybody ready here for Andrew Deutsch on the stage. All right, let's get ourselves going live on LinkedIn here. We're gonna go live on LinkedIn and get ready to go. All right, everyone, Welcome once again, to the eggs your way round table. I'm here today. I'm one of the CO hosts Damon Pistulka. With my, my partner in crime over there, Andrew Krause, and we got our guests, our guest speaker today, Andrew Deutsch is slipping his camera on and off. I don't know if he's trying to he's he's video or something. But so if you're on LinkedIn, first off, you're on LinkedIn. You haven't trouble Andrew is is working.
Andrew Deutsch  00:52
I think I got kicked out twice. Okay. wasn't able to remote. We're sick of me.
Damon Pistulka  00:59
All right, well, if you're on if you're on LinkedIn, go ahead and tell us where you're listening from? We will we're monitoring the comments there as well. Hopefully, if you've got any questions, uh, well for for Andrew, while we're going along, that'll be great to get those from you. And we can get things get things rolling here. And
Andrew Cross  01:22
we got some new people. So we got
Damon Pistulka  01:24
some new people in the group. Look, as you said, Here, it's funny because everybody that that we have that comes to this, they know the time that if we say we're going to start at 805, they're in here like 806, or 807. And we start out with like, three people, and then it just quickly gonna click comes up, and we get a lot of participants. So it's funny, but it's good. It's good. We're here today, we're very excited, because we have Andrew Deutsch speaking about building gracious advocates for your brand, man.
And I am so excited. I was on something with Andrew yesterday, and I couldn't contain myself because I when I talked to Andrew, I just I get excited because dude just knows it just kind of comes out of him, like you see people that you talk to, and that just comes out of them. And it's just a pleasure to be able to talk have him talk about that today. And and learn learn from him.
Because when you talk about building that voracious advocate for your brand, the person that's so happy with your service, or the products that you gave them that they just want to tell people how good you are, or even if they didn't buy didn't buy from you, they think you're cool for some other reason and want to tell people about it. Those braces advocates can help you a lot. So super excited about that. And I'm also excited because we are going to be making some format changes to the eggs, your way round table, we might be changing the name we might be. I don't know what we're going to do yet. But we've got another planning meeting next week, we are taking a week off next week.
Then the week after we'll have our June networking event, then we have the holiday for Fourth of July. And we're going to be back in earnest the the what is it the eighth of July or whatever that is that first, I might probably have the date wrong. But that first week in July after the Fourth of July. So we all have our fourth of July holiday in us and then we're going to come back with a vengeance. But I'm excited about this. I really am I think we're going to Well, I know I know the people, we've got working together, we're going to have some have some fun.
We're going to have good information for business executives and owners that for advisors. That that'll help us all so I'm really excited about that. So I got to tell you, you know what I forgot today, I forgot the question of the day today. So we are not going to have a question of the day today. But was everybody come up and do a quick intro because we have we have shortened the format a little bit today. We're gonna do it quick. Do a quick intro. Say hi to everybody. And then we'll roll on. So Jacob Warren, good to see you this morning, sir.
Andrew Cross  04:05
So I think the the question we can bring along as we go along talking about your advocates, I'd like to know, you know, everybody in here probably has one. You know, who's your best advocate. Maybe they could ask you the question, who that is and how they're doing it for you. So I'd like to hear Yeah, what they look like for you.
04:25
That's a good one. Yeah, no, there's actually one that comes to mind. So first, thank you for bringing me up. This is the first time I've think I've been up first.
04:38
So my name is Jacob Warren and my company has worn research suites essentially make technology simple for you while helping you focus on your business and running it the way you should. So
04:54
there there's a short as sweet as I can put with as much as possible. Very good and I get the cram for the room today.
05:03
Oh, dear gracious, it's one of those mornings. I'm biggest advocate, I think for the, there's a particular client that comes to mind. And what they do is actually they, they provide as much input as possible. That's healthy. And what I mean by that is there's a particular client of mine that actually, they are in the insurance business. And so they deal with a lot of different
05:32
portals and things like that, that they work with. And they actually provide a lot of input of hate. This is how it makes it easier for our end users to work within engaging with myself. And so they provide that two week, two way street rather than just a complaint. It's Hey, this is what you can do better. Awesome. Awesome, man. Great to see you today.
Damon Pistulka  05:57
We'll talk to you tomorrow. All right. Sounds good. Hi, Jill. Wonderful seeing you today. Our thing here. All right. All right. So do your introduction. And let's, let's see who your best advocate is. Yeah.
Jill Valdez  06:12
So I have the privilege of working with small businesses. And I work with them to develop their staff from average to amazing. And the joy that that brings is bringing more certainty about the future for those small business owners and the small business leaders. And I get to do it without service disruptions so they can work with me and not have to worry about putting things on pause while we're getting things in place. My biggest advocate, I don't know that I have one in particular, I've been so fortunate to meet amazing people and just a different phases in my life and in different phases of business. You know, they'll just drop the right connections.
So, you know, there's times where you Damon had been a great advocate. There's other people here in this group that have been wonderful advocates. So that that's kind of a hard question for me to answer because I have a lot of people who are like, who, who just I know that, that when they meet people that would benefit from talking with me that they'd say, hey, you should talk to Jill. Yeah.
Damon Pistulka  07:21
Awesome. Awesome. That's great, too. Great to hear. And great to see you today. Jill. Good to see you, too. All right. All right. And is having technical difficulties. All right. Now, Oregon,
Andrew Cross  07:49
here we go.
Damon Pistulka  07:50
There we go. morning, everybody. Good to be back. Are you Dan?
Dan Bigger  07:56
been busy? A lot of things going on business wise, a personalized, but I'm starting to trade them all out.
Damon Pistulka  08:01
Good. Good. Glad to hear it. Glad to hear it. Yeah. So when it's busy on both sides, it's crazy. That's for sure.
Dan Bigger  08:12
Yeah, the pandemic finally open it up. It's changed my life again.
Damon Pistulka  08:15
Yeah, well, I suppose because you can go to sports with your kids and all that kind of stuff now.
Dan Bigger  08:21
Yeah. Last week, I had five, five softball games and three baseball games and volleyball practice always.
Damon Pistulka  08:29
Oh, my goodness. Yeah. And a volleyball
Dan Bigger  08:31
tournament too.
Damon Pistulka  08:32
Yeah, yeah. I saw the video for a volleyball tournament A while back. That's cool. It's cool, y'all. Yeah. I am.
Dan Bigger  08:41
I'm Dan Berger. I'm the Director of Sales and Marketing at Chenango Valley technologies in sherburn, New York. We're a custom injection molding and tooling company. I can't say I have a biggest advocate. I'd say some of the groups that I've worked in are my biggest advocate. So I'm one of the creators of USA manufacturing hour and that group has been phenomenal just like this group has been for me. We all help each other out in that group. And it's it's wonderful to see.
Damon Pistulka  09:08
Yeah, that's awesome man in that group. If you haven't a van been on one of the USA manufacturing our Twitter chats on Thursday at what is it Thursday at one? Two o'clock. Eastern, two o'clock eastern. Okay. I always get mixed up. I've got a standing meeting outside that time, so I can't get it much. But yeah, get on there. There's a lot of good people in there. And and really, you can interact with a with a bunch of just excellent people. So USA manufacturing our two o'clock eastern every Thursday. We'll learn a little bit later today. So awesome. Mark, awesome to see you my friend. Great to see you. Damon,
Mark Scrimenti  09:46
how are you?
Damon Pistulka  09:48
I'm great. I'm great. So tell us a little bit about yourself and your best advocate. Sure.
Mark Scrimenti  09:57
I jumped on late this morning. So I'm still thinking about my best advocate I am a fractional CEO. And I work with visionary CEOs who need help clarifying a lot of things typically, but usually targets goals strategy. So helping them to develop strategy, sales and marketing. And, you know, an execution plan for building out their operation for scaling for profitable, sustainable, and profitable growth. So that's what I do. And my biggest advocate, so this is somebody who champions me, aside from my wife, I would say, that's more personal, I'd say I have my very best friend from childhood, sings my praises.
And sometimes I feel I don't deserve the level of praise that he gives me. But he's known me all my life. And he knows me in ways that others don't. So I think he he's been a really great champion for me. I don't know that it's not like led to Yeah, I have work if that's what you mean. But it's always a great confidence boost and great encouragement to talk to him. And I think he, you know, yeah, he's seen me in enough situations to know me really well. Right. Yeah. And somebody known since I was four years old, and he only lives three miles away by coincidence. So that's pretty cool to have that connection all this time.
Damon Pistulka  11:14
That's pretty crazy. That's, that's pretty crazy. Cool.
Mark Scrimenti  11:18
Yeah. I consider myself very fortunate.
Damon Pistulka  11:21
Yeah. Yeah. No doubt. It's great. Wonderful seeing you today, Mark.
Mark Scrimenti  11:25
Yeah, it's great seeing you. Thanks.
Damon Pistulka  11:27
All right. Dennis Bolger. How are you today, sir?
Dennis Bolger  11:31
How to do I'm doing good. least I think I've got mics on
Damon Pistulka  11:36
Yeah, my God. You didn't you didn't wash away in the rains. We had the last few days. We downpours there that were pretty crazy.
Dennis Bolger  11:43
Yeah, it was it was pouring this last weekend. And I was out actually all working in it. So that, you know, makes it fun.
Damon Pistulka  11:51
Yeah.
Dennis Bolger  11:53
Yeah, kids still want their play yard. So I still got to work in it. Right? Yeah,
Damon Pistulka  11:57
yeah. Yep.
Dennis Bolger  11:59
So anyway, I'm Dennis Bolger and we are insurance agents. And we transfer risk from individuals and corporations, to companies that want to support that type of risk that particular type of risk. And we do that through working with advocates, that were that enjoy what we do, and sing our praises to other people. So to me, our best advocate is, is the person that is either tried just wants to try us has wanted to try and is looking to want to make a change. And we're here to help with with those processes.
But my best best advocate moved away and moved to Las Vegas, in in the 80s, when we totally lost track of each other, and became back acquainted again last week. And so we we've been away from each other for all that time. And he he sings the praises now, and is telling everybody that he knows that even his son that I have never met, says, Hey, I want to get a call to Dennis so I can learn more about what he does. So we're, we're, it's kind of an exciting time for that. And I'm getting ready to leave tomorrow for another week. So
Damon Pistulka  13:35
good stuff. Dennis, great seeing you today. Great. Thanks a lot. Magic. Great to see you today. Good to see you, brother. How are you?
Majid Zafer  13:45
Thanks for having me on. Again. You guys are amazing. Love the camaraderie amongst this group. And I see you guys chatting outside of this group too. So kind of cool to see that. For those I think I've met mostly everybody on here, had some great conversations with grant and Jill and a couple other people from this group. So just good people all around, man, I'm excited to be part of it.
But for those who don't know me, we are in the IoT space. We basically take buildings, make them smarter to where they can start communicating back with you and telling you about your problems before they show up. Most you guys might have like a wife. It's kind of like having a wife but one that actually will give you guys some actual information and data to be able to make decisions with my wife does that too. He gives me a lot of data say hey, look at those clothes, pick them up. Right? Yeah. But, guys, what I'm really for when it comes to the advocate side, you know, advocacy, I believe is a big part of any organization. It's one that we focus on a lot with ours.
And we have created quite a few advocates alongside with us, people. Who could basically white label us and utilize what we've place to give them a leg up to get into organizations that they normally typically can't. So I think, you know, advocacy is like a two way street, you know, you provide value and, and people provide value back. So we're grateful to have I think 70% of our business today comes from our advocates, which is, you know, pretty striking number. So, now what we're grateful to, to to have the people that we do in our stable, and I look forward to continue to develop chips, that could, that could provide that advocacy, or referral partners, as some people call them.
Damon Pistulka  15:50
Very cool. Very cool. Magic. Great to have you here today. And if you haven't seen what they do with buildings, it's really cool, man. It's really cool. We had them on a cuff couple three weeks ago, it's on our website. Now. It's on our YouTube channel, IoT. And and man, it's something it's something it's really cool stuff. Thank you so much. Appreciate it. Grant. Great to see you again, sir.
Grant Mathis  16:15
Thank you, I count myself among great folks. So thank you for having me and doing what you guys do?
Damon Pistulka  16:21
Well, we're just glad to be able to do it. Man, we have fun.
Grant Mathis  16:28
I guess to allow me to start with the the ideal customer, and that is with someone that has the bandwidth and an opinion about what they're doing to their own health. We're about healthy aging. And one of the main points I would make is that toxic loading that comes from a lot of the products that would when we impulse buy your skincare at the drugstore, you're not doing yourself any favors. So that's why I say our ideal customer, somebody that has the bandwidth to look a little bit ahead and, and create their own purchase consciously and take care of themselves and the people around them. Yes,
Damon Pistulka  17:07
yes. That's a great, that's a great thing, because we don't we don't pay enough attention to that. Yeah. So who is your best advocate that grant? Well,
Grant Mathis  17:20
the best advocate would be the wife because she's got the opinions. I mean, I'm just learning about this. I'm
Damon Pistulka  17:25
a guy.
Grant Mathis  17:26
I know. I played. I played tennis for years and got beat up by the sun and didn't realize how much damage that is. And now, now I know to cover up and take good things for my skin.
Damon Pistulka  17:37
Yeah. Awesome. Awesome. Good stuff. Well, thanks for being here. Grant. Wonderful seeing you again. All right, so we've got Matt goose here with us today. First time guest. And he's a he's a closet Seahawks fan, but he's wearing green bay packers stuff today. That stands for the good team there, Damon. I understand that. But you know, honestly, I was reading there and Roger stuff last night and I was like, oh, what's gonna happen there? You guys might have a little controversy going on.
18:15
He's an old man like me. We need somebody new in there. So we're gonna get love in there. He's gonna.
Damon Pistulka  18:20
Okay. Okay. Good stuff. Good stuff. Well, tell us a little bit about yourself and your business there, Matt?
18:27
Yeah, well, ah, we're on Matt gusa. Course. And I own me my wife own Mrs. machining. And we're a contract manufacturer of metal components. We don't fabricate we do have we take metal away from off of like barstock and exotic materials. We've been around for 35 years. And we have a great culture and we make some really cool stuff.
Damon Pistulka  18:54
Yeah, yeah. And, and the one thing that Matt, I really like how you work with the high schools locally to help kids find, you know, find a career in manufacturing and help them you know, just help them do that. Because there's so many so many kids that don't understand that. And it serves a dual purpose with your business because it's hard to find good manufacturing talent. And, and you're helping people at the same time.
19:20
Yeah, it also keeps me young. Yeah, keep puppies and kids but
Damon Pistulka  19:26
yeah, good stuff. Thanks so much for being here. Matt. I hope you enjoy listening to Andrew here in just a moment. Oh, I will. All right. All right. Go Packers.
Andrew Cross  19:40
Almost got a mountain of
Damon Pistulka  19:42
let's see. He had that he had the Wisconsin, the Wisconsin shirt on too. So that's Russell Wilson School, right? Yeah. He's He's still given us the love indirectly. Alright, was that everybody, Andrew?
Andrew Cross  19:57
Well, Brady James. Cassady I didn't ask but I don't know if they Okay.
Damon Pistulka  20:03
All right. Well, we're good. They're not ready to come up. That's cool. All right. So, go ahead, go ahead and you go, then I'll go then then our speaker will go, and he will begin.
Andrew Cross  20:18
Okay. You met you're talking about Andrew right now talking
Damon Pistulka  20:23
about you, Andrew.
Andrew Cross  20:26
So yeah, I'm Andrew Krause exit your way co founder of exit your way. With my my advocate here, I think is my most favorite advocate, which is my partner, Damon. So and that's why I wanted to ask that question. So it's, uh, yeah, it's been a great relationship over the years, you know, and don't go wait to hear what aiders got to say and talk about your advocates and how they work with your life and your business and that kind of stuff, too. So I think this is a great topic.
Damon Pistulka  20:59
Yeah. Yeah. Good. Damon. Pistulka people know me. I just wanted to say thanks. And yes, we got to advocate here got to advocate there got other advocates in the crowd, thank you so much. Love, being able to get to know people better and help them how we can and, and really love helping business owners. You know, we've got some business owners that have been really good advocates for us that we've helped in the past and, and refer to us on and things like that. And we're just blessed that blessed to have that, that.
That history and that experience. Someone else said something about people from a long time ago, I'm really lucky. I've actually got a friend of mine that only lives like Mark was talking about a few miles away from me that I literally met him when I was like 18 years old. And we've been able to work together and other stuff. And it's, it's pretty special when you when you have people around you like that. So that's good stuff. Now, I just want to say real quick.
Thanks, Matthew, Bonnie, and Christina, for your comments and watching us on LinkedIn, and the others that are watching us that haven't commented, thank you so much there. Now we're going to get to the main event, to the person that's going to enlighten us today to show us how to build racist advocates for our brand. I'm just, I'm about ready to pass out because my head is going to explode from the knowledge that we're going to get thrown in front of us here by Andrew Deutsch. Thank you so much, sir. Tell us a little bit about your company and how you're helping people and then we'll get into it.
Andrew Deutsch  22:33
I'm confused him and you promise me I just be answering yes or no questions?
Damon Pistulka  22:39
Yes, I did.
Andrew Deutsch  22:44
You know, it's funny. For years, we've at fangled had been talking about converting every touch into voracious advocates for your brand. And every once in a while someone says, Well, that's a mouthful. What the hell does it mean? So Damon asked me to talk about it. So I want to, I want to actually sort of present a little bit and describe what that means, or why it's not coming up. Something's wrong with my background. Give me one second. Yeah. I'm gonna fix this.
Damon Pistulka  23:24
So we've got Kristina Harrington on on LinkedIn from Gen alpha. She likes the hat. Matt. She likes the hat. And that, so we've got another wisconsinite I believe in the in the crowd. There we go.
Andrew Deutsch  23:39
Yep. So we'll do it this way. There's always a backup, there's a backup. We talk about, you know, converting every touch. And there's the words that are in this phrase are actually actually chosen for a specific reason. Because the reality is, most people don't understand how powerful the market is. We know when we look at consumer brands, all of these are recognizable.
I picked these because they don't have names. And besides, I don't know maybe maybe the target behind me that you can't really see but Ferrari windows, Gucci Gucci's, these are these are consumer brands that that have advocates, so many people so many times today, someone will say to you, not I'm going to get a cup of coffee, I'm going to go grab a Starbucks. These are, these are these are brands that that people understand about advocacy, but most of the work that we do is in in the b2b space. And you typically don't don't think about brands that that people advocate for.
Now, this is one that I always used as an example years ago when I was in the packaging world exclusively. People would say it's a bit of businesses, you know, people like they dislike and otherwise, three m had an interesting, interesting history in terms of advocacy. Here's something I would hear all the time. Nobody ever got fired for buying three m You could show up with a product that competed with three m, it had laboratory testing proven that it was just as good, better pricing, better conditions to buy longer terms.
And the buyer would say, hey, nobody ever got fired for buying three m, that is a company that's developed advocacy within its within its buyers. So we're going to talk a little bit about about the total phrase, how do you convert every touch? And we specifically say every touch, not every customer, not every client, every touch. In other words, when, when you're really looking at the process of advocacy, if the only people that are your advocates or your customers, you're missing out.
Think about the popular music world The Brittany Swift's and the Taylor Spears go that I like to play with her name because I've got no interest in the music. But when when if I did that on a public forum with their fans, I would already have 100 people trolling me on my social media. Why? Because I've got these voracious advocates anything you say negative about those two, they're coming at you? Well, in the business world, whatever, when you look at who's referred people to your business, isn't only people that you've done business with? Because if so you're not converting every touch, you're converting every customer.
If you look our business, about 80% of the business we do today is referrals from past accomplishments that we've done. Or people who have encountered us and said, You know what, I met those guys from fangled they're the right fit for you, too. Have you ever done business with him? No. Never do business with him. But we've been following them. We love what they do. We've heard Andrew speak. There's folks in the in the audience today that are actually part of my team that are checking this out. They've seen the work of burns, and said, Oh my God, I've never used him.
But if he's got that guy on the team, you've got to do business with him. It's every touch anyone that we encounter, could be an advocate for our brand. How many people go back to the consumer brands, how many people who are advocates for Ferrari actually own one. The reason people buy them is because there's so many advocates out there, you buy a Ferrari because it gives you image it gives you that feeling people look at you, you Cute Cute people of the opposite or same gender depending who you are going to try to pick you up at the gas station. That that that's why they buy it.
Why I do that because of all of those touches that touch the Ferrari brand that had become advocates for it. The second part, what is a voracious advocate the word voracious I like this girl eaten the hamburger. Yeah, they're, they're there. They can't get enough. It's not just that they like your brand. They're not just fans. They can't get enough of you. When when somebody thinks of you in that frame.
They're ready to go and with the megaphones shout from the hilltops that they are in fact, voracious advocates. You put out something new that podcast comes out. It's the first one they listened to a new a new product launch for your company, you've got this new new thing that's happening. What happens at Apple when they people haven't even touched the product don't even know if it works and they line up around the block to buy it. Those are voracious advocates. Tell a guy who uses Apple that PC is better. And watch the watch your
Damon Pistulka  28:18
responses? That's a good one.
Andrew Deutsch  28:20
Yeah, I mean, there's so many so many examples of voracious advocates. There. There's a musician that I'm a huge, huge fan of Steven Wilson, he was the leader of a band called Porcupine Tree, he just put out an album that was just electronic music. And his fans went nuts. He did his normal advocates were Oh my God, he's gone off the deep end, he betrayed his advocates in a way that created more buzz for an album than he's ever put out and sold more and got more downloads in the first month because of how he manipulated and used his advocates who are now even more voracious because he's saying now I'm gonna do another album like what I used to do.
So there's lots of ways to convert into voracious advocates, not just people who kind of like what you do. And the last part is for your brand. You want them not to be an advocate necessarily of you, but what your total company entails. Who is Who are you? What are they saying about when you're not in the room? What are the consumers? What are the advocates? Are they still thrilled when they're not talking to you directly?
How many times if someone said to you, man, I really love what you do, and then they never, they never do the business because they're too embarrassed to tell you that they're really not that, that, that that brand. So what we talk about, first of all, where do you start in converting every touch into voracious advocates, I'm going to move out of the way here. So the the first one every every employee, in your building, whether they're on the official marketing team, they're engineers there designers, they're sweeping floors, they're cutting the grass. All of those people are part of your marketing team. Guess what all of those people are also part of your customer service team.
Damon Pistulka  30:11
Yeah, every,
Andrew Deutsch  30:12
every employee should be engaged and feel that they are part of the success of the company. The guy who comes in before the building opens and cleans the place to make it look perfect should recognize that when visitors come into that company, one of the reasons they want to do business is because he's done such a great job as part of the team to make that building shine.
Everyone, everyone involved, including outside contractors, I've seen businesses that have contracts that include clauses that if you're going to come and do service on our property, you must follow these rules dress this way, behave this way. Because we consider you part of our brand advocacy team when you're here on our grounds. So those those that's one of the places to begin.
The second part, that customer experience, everything that that customer experiences is key to creating those advocates, thrilled customers will shout your praises to other people, whereas disappointed customer shout out to the world. So when when you've got, for example, perfect example, years ago, I lost customers in a business that that we were doing incredible business with why because when they were five days late and paying their bills, a shrew from accounting, would call them and bitch them out.
And I'm using the word bitch because it was mean. And I would get a call from a customer who would say I'd love doing business with you guys. But after that I'm done. It's it's the crash of the voracious advocate. It's when somebody calls customer service, and the person says, This isn't my job. It's when they call and anything that happens within within the organization that ruffles feathers in the wrong way. Even when the customer is wrong. There's ways of continuing their advocacy with with with your business.
So customer experience every touch every time that they have contact with you, in your daily business, in your social media, in your advertising in your public persona, a perfect example and nothing political, how many people do you think stop buying pillows from the my pillow guy based on his public persona, whether you are Berkery with them or disagree with them, it won't be long, I think before his board tells him You know what, you're no longer in charge of your company, he doesn't understand that everything he does, has a play with the customer experience of the people in his in his industry.
So when you're thinking anything that you're doing in your company, it's the brand advocate sniff test. Does the decision, the action, promote advocacy for your brand? Or is it the wrong decision? And obviously, there are times that you've got to make decisions that are difficult and and may or may not be so favorable, but how do you frame them? How do you bring them to market in a way to promote that advocacy? Because it's very easy to make one wrong decision that gets conflated and turns into an exodus.
By the way, brand advocates within your organization. They stay and they work for you much longer. Yeah, if you if you teach brand advocacy as as a brand ambassador from the day, not the day that you bring someone in and recruit them and get them in training, but even in the interview process, the importance that every employee is an advocate for the brand. What what is what is that? What does that do for that person as they're going through the the process of becoming an employee? On day one, they show up for orientation that thinking oh my god, I got to sit through orientation. It's Wow, there's something real positive for me there.
So So really, is it time for you to activate a horde of brand advocates in your company, I say it's always time to activate, enhance, because they love to shout the praises to the world. And it's time to put them to work for you, which is of course the next sort of phase. Having all those brand advocates is great. How do you get them to promote and get that excited about what you do? And I've seen brand advocates in the most boring of industrial spaces, companies that make mechanical fasteners companies that make glues and adhesives. Think about three M's.
Nothing they make is exciting. No, but they figured out they figured out that when people do business with them, life is easy. They they retain their customers, the customers never get left in the lurch. And you'll never get fired for buying their brand. And I've competed against them multiple times in different segments over the years. And and in five languages. I've heard nobody ever got fired by doing business with reamp. So think about that for your business. So that that's really the basis of brand advocacy. And I'm gonna go back to regular screen. I think there we go.
Damon Pistulka  35:10
All right.
Andrew Deutsch  35:12
That's that's sort of the base, the base presentation. And I'm hoping it can kind of turn into a conversation going forward. I really wasn't looking at the chat.
Damon Pistulka  35:20
Awesome, awesome. Well, that the the chats been running around here a little bit on this and that, but if you've got questions, I would, I would like to see if people have questions on brand advocacy and and, and some of the decision points that you can do go ahead and raise your hand or come so we can bring you up, we can talk with Andrew about it directly.
The the the other thing that I that I, I got a couple questions to hear Andrew directly on on some of this stuff about building the racist advocates for your brand, I think you covered two things. One, is the employee part of that process, or your your contractors, everything else in that process? I just I think that's missed by a lot of companies, when you're talking to people do they even realize how important that is? When you first begin talking to them about it? Or is it left behind in most? it,
Andrew Deutsch  36:15
I would I would classify it in the in the blind spot category. Okay. And when you start talking about it there, the the old, the old light bulb comes on, and they go, Wow, that's I hadn't, I hadn't really I knew it, but I hadn't put it in place. And it's a great way, I'll give you an example of one of the things in lean manufacturing processes, there's, there's a great opportunity there to create that brand advocacy.
So you're gonna have the people sit around the table to resolve a challenge that in most businesses, let's say we've got a piece of equipment in the factory that isn't, isn't ness, it's creating a bottleneck. So in a typical business, what happens the engineer the process, guys, the operations guys come around the table, they figure it out, you want to go advocates, bring someone from the janitorial service someone from accounting, bring someone from outside the business, who's a vendor whose opinion you want, and include them in that decision process, and include them in the study, it seems like a weird thing to do.
But what you're really doing is you're telling the organization, we don't think that we're the smartest, the most brilliant, and you have ideas that fit. And as you bring those people around the table, they become far more involved and understand and even gain a feeling for what goes on out in the plant that they never see from their desk.
Damon Pistulka  37:34
Yeah, that's a great example. Because those the diverse opinions that you get from those people are, are invaluable in that because just like, you know, you hear the stories about all these great scientists trying to figure out something a little kid coming up and go on boop. And it just fixes whatever it was because the different perspective.
Andrew Deutsch  37:54
Yep, I was. I was in one of those meetings once and they were trying to figure out, and there was this huge, like entry thing into a piece of equipment that blocks the view for people to see. And they brought one of the line workers in and they were talking about how to get rid of the bottleneck in the area. And the line worker said, Well, before we even get started, why do we have that hood?
And one of the other guys who've been in the plant for 20 years said, well, that used to be part of the exhaust system. We just never took it off. The entire problem came up because this guy, and then at the next staff meeting, they said so and so from the plant, change the world with a simple comment, what other ideas do you guys have? And the bottleneck was gone, the ability to maintain the equipment changed, and it was one one guy who nobody ever asked his opinion.
Damon Pistulka  38:40
Yeah, that's awesome. That's awesome. And, and we and I'm not taking any credit for understanding that, including people is better, but we used to have accounting people else work in archives, and because it was so helpful when you did that.
Andrew Cross  38:58
Yeah, I'd also like to point out what it does, you know, when you have those advocates there what it does when you're selling your business, nor you have outsiders coming in, it's an incredible boost to your value. Nobody can sell the business better than your people.
Andrew Deutsch  39:13
Yep. And, and bringing in a vendor who sells you things. To be part of the Kaizen turns your vendor into an advocate for your brand, because you've proven that you not only see them as the guy who sells you stuff, but it's an integral part of the growth of your business and that his ideas matter.
Damon Pistulka  39:31
That's that's a great, great point. I done that before and in like Matt's business where we got a machine tool or machining and the cutter cutter suppliers, because that you know, it's really competitive, how fast he removed metal is is is paramount to how how much money you make, right so we would do a lot of testing when we were doing expensive titanium stuff, and having them in there did help a tremendous amount on the outside because our customers knew that we were we were actively trying to get better at that made a big deal.
Andrew Deutsch  40:08
And another another example of it if you're if you're selling through a dealer network you're selling through distributors, or otherwise involving them in the decision making of the business is is a huge way because if you're if your distributor is not an advocate, you're not the top of mind when they're when they're out talking about all the alternatives in their in their line card or their book.
And we've we've seen it again, and again, we're looking to update this product. You guys are the dealers, you talk to the customers every day, this is what we're thinking, please give us feedback. Yeah, even if you don't want the feedback, ask for it anyhow, because they're gonna come up with something that you didn't want. That's actually going to make your product better.
Damon Pistulka  40:47
Yeah, yeah, good stuff. Well, Mark, you raise your hand, I'm sorry to get not get you going right away here. But what what you what do you got for us?
Mark Scrimenti  40:55
Yeah, no problem. I, I'm just excited about the topic. And you know, just kind of wanted to engage more specific questions to start off Andrew, just like what what are some ways that you have activated your, your employees or, or your, you know, that your clients employees for the brand? And then beyond that, I think, is their customers or your customers? How do you activate them? Because that's that passion, I think that you're talking about the voracious thing suggests a passion, even whether it's negative, positive or negative. So how do you get that going?
Andrew Deutsch  41:28
Yeah, there's a lot of different examples, I'll give you one in my recent work in the in the trailer industry, the company that I that I was working with, they made commercial trailers, they also made a product call, which is for people that like to go out with their for side by sides, motorcycles, so that it's a, like a camping trailer that has a garage in the back. Okay.
So they, they found that there were people who created a lifestyle around it. And because they did that, they the The goal was to enable those people to create their own fan groups, and run events, and do things so that they could get other people who love the brand together. And then from that event, you would create social media content and show people not the box that has a bed in it. But the place where families live and have fun together as an organization out using it. So you created a whole human aspect to something that that, you know, in the past, it was a photograph of a steel trailer.
It was a photograph of here's the refrigerator. It was a walkthrough of a Salesman going here's this, here's that. Now it was a human living fun. You were selling fun. You weren't selling trailers because of those advocates, to carry and show. And yeah, and they would they created their own t shirts, they would have events, they would their own websites that were YouTube videos, every week of people demoing and sharing their vacations talking about the brand. There. That's the kind of thing you can do in the consumer space in the industrial space.
The best example was the three m but we did a project when we were competing with with with them in South America when my office was in Brazil, and in the box tape industry. So what we did, every time we visited a buyer, we showed them without going into too much detail how much they were being overcharged by three by they The deal was if you were if you had box sealing equipment. Three I would give you the machine for free. But you had to buy the tape from him at X amount per roll. Well, the price for the tape was about three times higher than what retail should have been that printer cartridges.
Yeah, we Yeah, we went to all of these guys. And we created a spreadsheet that showed them how much they were overcharged had they bought the machine from us and the tape from us. And and then each of those buyers was able to go to the CEO and the CFO of the company and say we're switching to this new supplier and this is how much money they're saving. Well what did we do we created heroes within the organization.
We had a guy that was going to save the company $300,000 a year on tape $300,000 a year on tape on tape we we turned him into a hero in the organization and an advocate for us that one guy from that particular company called six other buyers that he knew and said you need to talk to these guys I just got a raise Yeah, that's that's a great advocate of the first order and not to mention when the three m salesman came back in and they said no no, we'll buy from you again. But here's what you overcharged me $480,000 over the last four years pay me this back and we'll buy from you again.
Damon Pistulka  44:36
Yeah, yeah, that is that is a great example that is for sure.
Andrew Deutsch  44:42
My first death threatened business so that was good to get from three and threatened to kill me. That's when you know you've arrived. did they go? Good Good. Good. Death is good death threats always good in South America tells you you're doing your job. Did they stay with you that That would be an interesting, that's an interesting, oh, the business the business continued to grow, it turned into a whole, it's, it's took too long of a story for this yet.
But if that company went from selling the equivalent of maybe a truckload of tape every two months to a truckload every three days right there, we're bringing in jumbo rolls, sledding, they set up a whole conversion facility. Yeah. And to this day, they're thriving and outperforming, outperforming some of the competitors here.
Mark Scrimenti  45:27
It's also interesting to think about, like, what made what makes three people such strong advocates, there's this one book if you guys read simply better than Have you ever heard of that book. It's, it's really great, I won't get into much detail about it. But this idea of just delivering a package of category benefits such as simply better than anybody else in the in the industry, you know, and and so you got to think that that's what they've been doing.
And, you know, kudos to you for being able to prove that Look, man, this is this is a commodity product, and we can deliver it at, you know, much lower price and still give you the great service and everything like that, but what is it about 3am that, you know, that that generates such advocacy,
Andrew Deutsch  46:07
they, they're, they're the originators, they've been in the market forever, and they're extremely consistent. It's, I would, I would never eat at McDonald's, it just not my thing. But people who eat at McDonald's eat at McDonald's everywhere in the world, because they know they're gonna get the same thing every time. Right?
If you're a buyer, end of line packaging, tends to be the last thing that you think of the tape the box, the so to know that that's handled, so that you can deal with the more complex issues that you're dealing with. Three M is is one of the best at being able to do that. And their products consistently good there. Right? I'm not aware of things in the industrial space that they make, that they can't be proud of.
Mark Scrimenti  46:46
So why is the change? Yes, that peace of mind and inertia that comes with it?
Damon Pistulka  46:51
Yeah. Yeah. Yep. And through and it's funny that because three, I'm just one of those companies, when you talk about brand identity. I mean, they're, they're in so many different places, because there are indie, and they're continually developing new products like crazy. I mean, I, for you, I know Dan said something about, he's gonna be working with 3am. As a client, I used to have him as a client and their medical divisions in the molding companies where I worked with them.
And that was some of the first you know, design through application of medical products I ever did. And, and those guys, that not those people, there are brilliant at that, at coming out with those kinds of products or saying that are and they are, and everyone, I think that any of those industries where they play No, they're a little bit more premium. But it's, like you said, says 3am on it, I can go home, and now it's gonna work right. And we'll pay a little bit more maybe, but it's gonna be fine.
Andrew Deutsch  47:48
Additional proof, but if you buy, you know, junky, imported stuff from from China, that you know, just little accessories and things that have to have to have attachment, they always put the three m liner in the photo. So you can see that the adhesive on it's 3am because it tells me it may not work, but it's gonna stick. Yeah, you know, there's, there's a lot to it. And when I worked when I worked for Avery Dennison, in the performance tapes division, which is not box tape, it's it's a whole other.
I mean, these are the tapes that like hold things to landing gear, or Windows and then high rises in place, and things like that, with identical products or similar similar testing, if if there wasn't a competitive advantage from the Avery Dennison side, in some level, not product, you're working to get the business.
It's just it's just kind of how if there wasn't a technical advantage, or something else, you had to come up with a value that that three m wasn't providing, whether it was lead time Special delivery system, hooking up with a converter that can do die cuts or something special to it. Otherwise, it just wasn't going to happen. Because Because of that, that risk averse company, I'm not going to risk putting something in a product that's going to cause a recall. And the cost to experiment that one recall is going to kill any savings. So it's not a price market.
Damon Pistulka  49:11
Yeah. Yeah. And, you know, magian brought up something here about company culture. He said, Is it more about creating a company culture within the brand? And I think that's what I'm saying. You're thinking about us as we summarize this and come into it. It really does start with an identity for that brand and culture and things around it.
Because if you're going to go to your employees and your suppliers and your customers, that has to be a consistent message, you know, why do we worry about our facilities the way we do? Why do we worry about our vendors the way that we do? Why do we Why do we treat our customers the way we do? And that that starts or culture is a big part of that, I believe.
Andrew Deutsch  49:56
Yeah, well, it starts with the company culture and in parallel Within within a moment of that thought, it's with the customer. And it's with everyone else that your company touches. Yeah. I know there's when, when so many different industries don't recognize that every person they touch could either buy their product or know someone who might, or someone who could destroy them through through whatever. There's a restaurant here in town, that it's got multiple locations been around forever.
And it's known for being a great value, great food, great service. One day, someone came in and accused one of the serving staff of being a racist. And it was all caught on film, and nothing had actually happened. But I don't know something bad day, and went out on social media. And within hours, there were 1000s of people on social media, just attacking the restaurant, because of their racist stuff. But as that started to happen, and people found out, they're advocates, all of us who've been eating at that restaurant for years and never had a bad, it was totally, totally turned around.
Because they had done such a great job with the community for I think they've been in business since 83. That, that the fact that they were being accused of one person having a bad experience, they it made it to the news, they caught the person who said it and it turned out it wasn't true. But it was because they had done such a great job converting everyone in the city, everyone who ever ate their do an advocate who loved that restaurant, they were saved from being trolled out of business.
Mark Scrimenti  51:38
Yeah, you know, this, this idea of, you know, brand identity starting at home. You know, one thing we did, for example, in in our call center, we had a, we had a bill of rights, we had a customer Bill of Rights, and we had an employee Bill of Rights, and they mirrored each other in a lot of ways. And the message that we gave to our CSRS was, look, we're going to treat you honestly fairly, we're going to do good, you know, involve you in decision making, so forth.
And everything that we do for you, we expect you to do for the customers as well, you know, and I think it really, in the end, you know, creates a culture that translates to great customer experience, you know, I mean, happy employees make for happy customers. And there's so many components to that, you know, like getting, you know, paying them well, for example, training them well, you know, having the proper compensation plan and so forth. But, you know, I just I see those things as being like an extension or a continuum, you know, and
Andrew Deutsch  52:34
yes, one more piece of this too. One of the best ways to convert a touch into a voracious advocate for your brand, is to refer them to your competitor when you can't help them. Yeah, it sounds crazy. It sounds counterintuitive. Don't try to invent that you can help somebody you can't. Yep, you say, look, that isn't something we do well, but our competitor does. And let me introduce you and, and have them go do business somewhere else.
Because the next time they talk to someone they're gonna be, you know what, these guys, they couldn't help me but point eight, they're honest, they're transparent. They don't try to rip you off. You should do business with them. And I've had I've had clients come to me that they came to me because if somebody I turned down in an area that we don't work with was so impressed by the fact that I introduced him to somebody who would.
Damon Pistulka  53:24
Yeah, that's a great that's a great point. And it is it does show integrity and the fact that you really want to help the people that you can best help to and and it is the the people that understand that because it's a win win. You trying to help somebody just because you can make money on it at the moment, in the long term is usually a bad decision. So yeah,
Mark Scrimenti  53:49
another thing we did was like pleasant surprises that works well, like we you just like give something customer for free. Or Or you know, it's their birthday, and you give them a 20% discount. They didn't ask for it. Something like that, you know, creates a lot of loyalty and excitement of man, you know what, you know who would do that? You know?
Damon Pistulka  54:09
Yeah, yeah, that's good stuff. Good stuff. Well, awesome. Awesome. having you here today. Andrew, Mark, everybody that's participating, all the people that were were online, listening to us live on LinkedIn. Thank you so much there. I am crazy excited about the upcoming stuff we again we won't be here next week on Thursday, but the following week, we will be back again on the 24th we're going to do our networking event for the month of June.
So bring people that you like to introduce to others people that you would like to introduce to the group and and yourselves so we can talk about that we'll cover a cover a light topic as we're doing that. And then I'm really excited to be be back then in July. with with with a vengeance. And lots more good learning for owners, executives and advisors. So, Andrew, if I'm not missed anything take us away, man.
Andrew Cross  55:11
We'll exit our way. Right? Yeah. Thank you Andrew Marr to for jumping in and great conversation. Thanks. Yeah, the the culture stuff, I just really love that part of it because I've seen how that how much that really affects everything when it comes down to a sale and, and businesses and people that pay attention not just to their customers, but to their employees and stakeholders and investors and, you know, the suppliers and everybody else that makes this happen.
That's, that's cool. That's cool to see that when we get to our part when we start working with them, so yeah, how's good stuff? Yeah, have a nice summer break. Looking forward to seeing you all again after we get back with the new book.
Damon Pistulka  55:56
All right, well, we are going to shut it down on LinkedIn here and we got just a couple minutes of people need to wrap up some conversations at the tables on Remo. If you're listening to us on LinkedIn, you can always join us on Remo and on Remo, we got a few minutes before you can meet with the people a little bit after if you want to talk to somebody specifically, we got all the interpersonal chat that you can be doing here. If you're on and ask your questions other people here or meet some people do that. But thanks once again, everyone, we're dropping off a LinkedIn. Going back to the table for a moment and being there. See y'all boom.
Schedule a call to discuss your business goals and answer your questions on growing business value, preparing for sale or selling your business.
Related content
These posts may also interest you
Developing Annual Net Income Projections
In this week's Exit Your Way Roundtable our guest speakers were Andrew Cross and Damon Pistulka. Andrew and Damon are the Co-founders of Exit Your Way.  Exit Your Way helps business owners build businesses that provide more money today that they can sell or succeed when they are ready.  Today we are discussing the final part in building annual projections.  Estimating the fixed costs and calculating the projected net income.
Developing Annual Projections
In this week's Exit Your Way Roundtable episode, our speakers were Damon Pistulka and Andrew Cross. They are the Co-Founders of Exit Your Way. The conversation of the episode started with Damon sharing the topic of this episode.  Damon and Andrew help their clients build businesses they can sell or succeed.  Developing accurate projections is a big part in building a successful business.
Annual Strategic Planning and Projection Development
In this week's Exit Your Way Roundtable episode, Andrew Cross and Damon Pistulka covered the steps business executive teams can use to perform their strategi planning for the upcoming year.  This episode is the first of a 3-part series where Andre and Damon will cover strategic planning, projection development for variable costs, and projection development for fixed costs to project the net income.