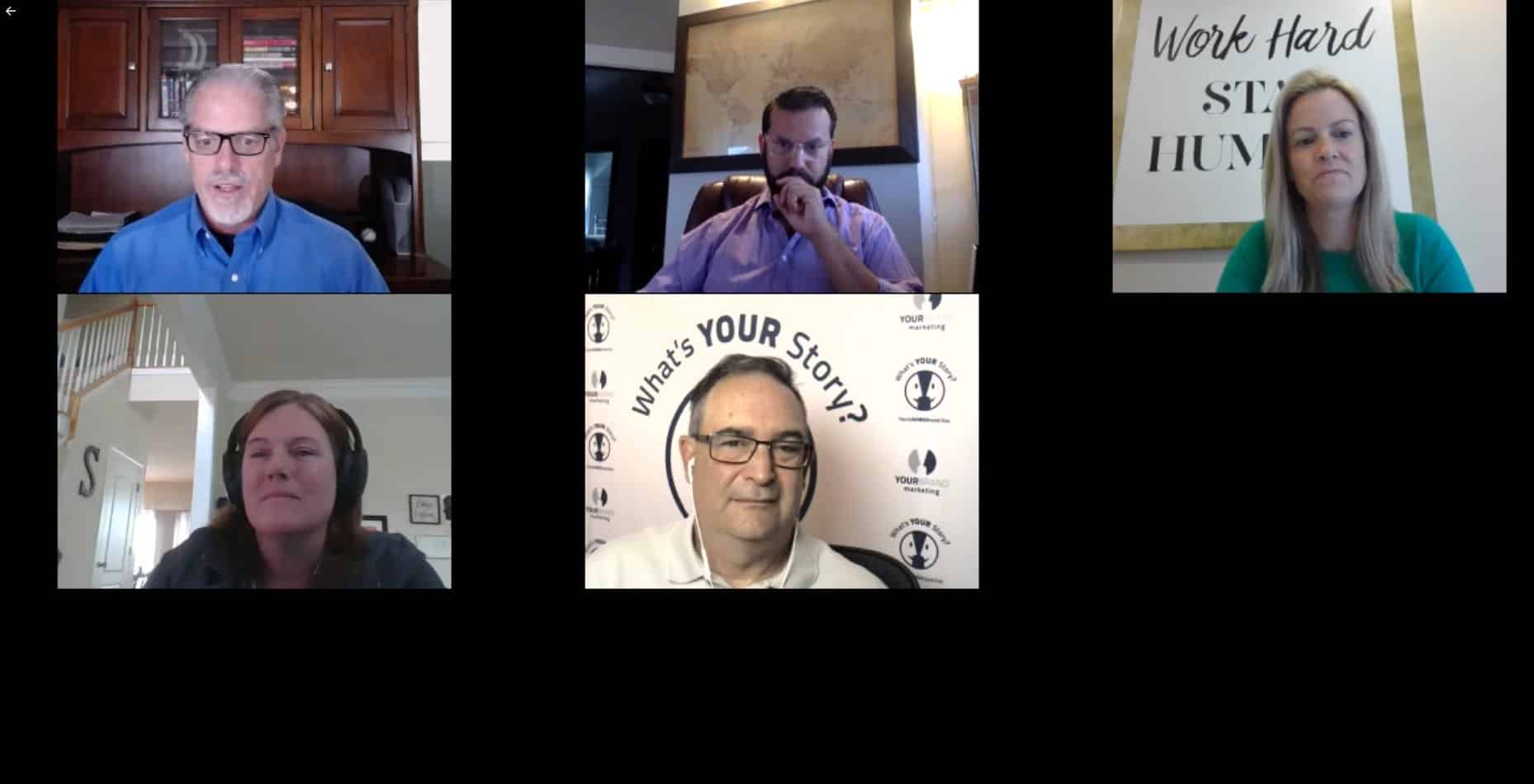 13 Jun

Building Your Dream Team
06/11/2020
This Business Round Table by Exit Your Way® topic was Building Your Dream Team.  The panel featured Ben Baker, Kelly Robinson, and Lisa Sordilla discussing key points businesses need to be covering if they are going to be able to attract, recruit, and retain the best talent possible..
The current business climate has created a huge influx of available talent. Businesses are not going to be able to get the best talent by simply posting open jobs.  The best talent is going to make sure the company culture, employee engagement, organizations the company supports, community involvement, and career path fit what they are looking for.  Our panel discusses what companies need to consider if they want to have the best of the best!
Thanks to the panel for sharing their time and knowledge.
Thanks to the people who attended and who continue to support this group.  We all rise together!
Our Guests:
   Ben Baker

Ben Baker is a speaker, business advisor and the owner of Your Brand Marketing.  For the last 25 years Ben has worked with his clients to tell their story, both inside and outside of their organization, build their brands and compel those they wish to influence to engage. Ben is an author, host of the IHEART, Spotify and iTunes syndicated YourLIVINGBrand.live podcast and creator of the #DevelopingTheLeaderInYOU hybrid workshop series. Ben consults, speaks, and facilitates workshops on brand, leadership, internal communication and employee engagement strategies.
Ben helps companies use the right messaging, practices, and branding to ensure they are connecting with their employees and customers.
   Kelly Robinson

Kelly Robinson is a the founder of Panna Knows LLC.
Panna Knows LLC is a recruiting company that partners with SMB's to help them attract and retain top talent.
Kelly also hosts a podcast All Thing HR sharing insights on current HR trends and interviews of interesting people.
Kelly also runs myVAB, a virtual advisory board connecting businesses with top advisors
   Lisa Sordilla

Lisa Sordilla, SHRM-CP is the VP of HR at Energage, an HR software company that helps businesses recruit and retain the right talent.
Lisa has led the HR function in high growth companies, both organic and acquisition, with an emphasis on recruiting highly sought after talent.
Lisa was most notably, she was a part of the team that grew Pet360 from $50m when she joined to a $130m sale to Petsmart in 2014.
It was in that role that she became a customer of Energage which ultimately led her to her current role. 
About Exit Your Way®
Exit Your Way® provides a structured process and skilled resources to grow business value and allow business owners to leave with 2X+ more money when they are ready.
You can find more information about the Exit Your Way® on our process and team pages.
Contact us by phone:  822-BIZ-EXIT (249-3948)   Or by Email:  info@exityourway.us
Find us on LinkedIn:  Exit Your Way®   Damon Pistulka  Andrew Cross Jonny Kingman  
Follow Us on Twitter: @dpistulka  @exityourway
Visit our You Tube Channel: Exit Your Way®
Service Professionals Network:  Damon Pistulka, Andrew Cross
Facebook:  Exit Your Way®
Share the post "Building Your Dream Team"