Cold Calling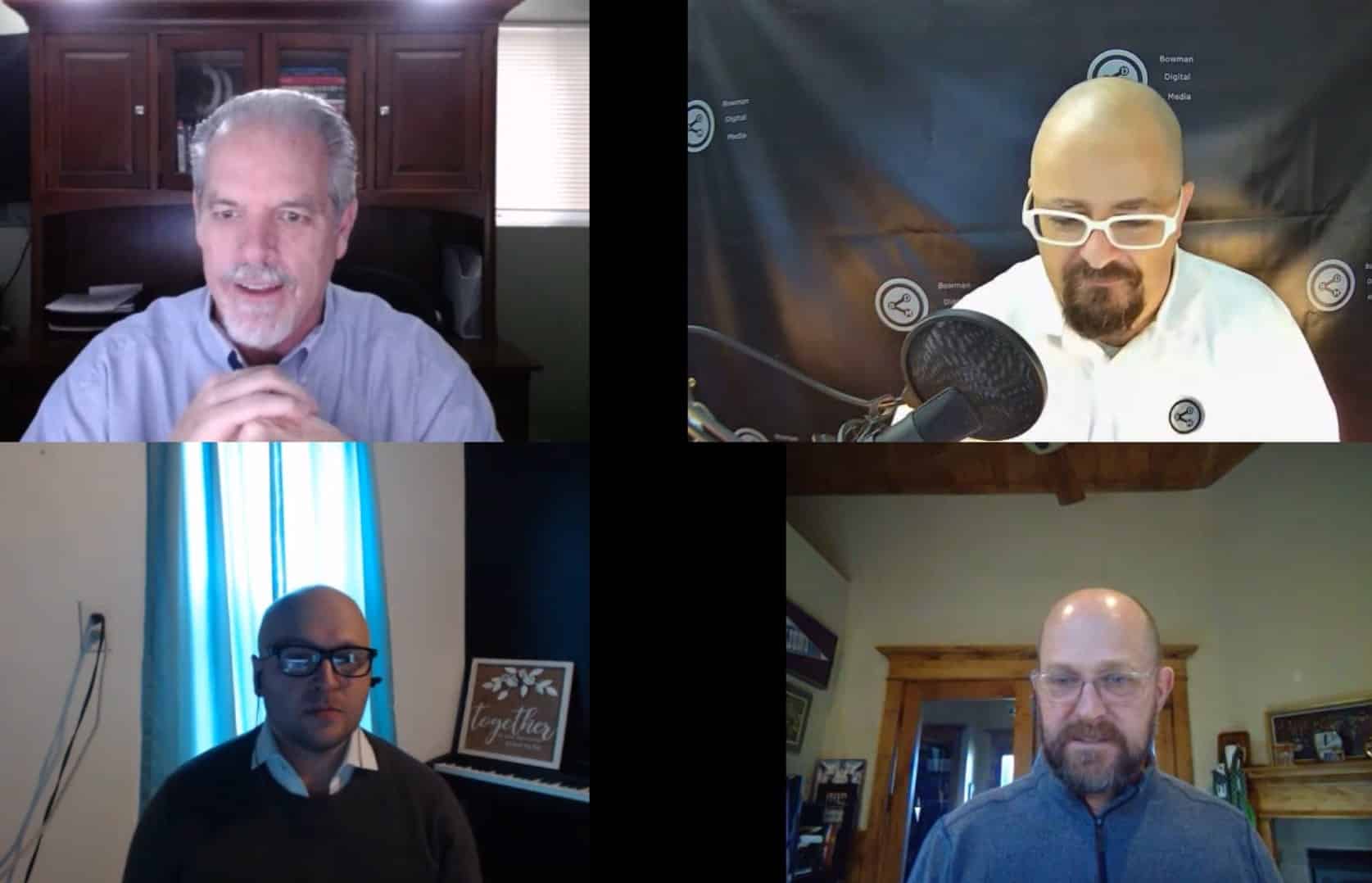 The Business Round Table
Cold Calling
This Business Round Table by Exit Your Way® topic was coldcalling.  The event featured Ryan Erickson of the Erixson Consultants Group talking about effective cold calling techniques and how cold calling can be used to help drive relationships and sales.
Ryan Erickson is a cold calling expert.  His company, Erixon Consultants Group, develops and executes custom coldcalling strategies for big ticket items.  These strategies are helping clients build rapport, establish relationships, and ultimately driving sales with the phone.
Ryan shared some of things he has learned from cold calling that help him to be more effective.  The big one is that most people will not be angry or telling you off.  Most if interested will give you a few moments, others will not but overall there are very few times when someone is rude if you are gold calling them.  Especially if you have taken the time to research them.  This is a big fear for many people.
Download our free business valuation guide here to understand more about business valuations and view our business valuation FAQs to answer the most common valuation questions.
Ryan then added how he prepares for coldcalling and some of the ways he combines emails, calls & other forms of outreach to enhance the cold calling effectiveness.
There was some great information shared on how business owners can effectively use coldcalling to grow their sales.
Thanks to the people who attended and who continue to support this group.  We all rise together!
Do you want to know if your business is ready for your exit or what you should do to prepare? Learn this and more with our business exit assessment here.
58:20
SUMMARY KEYWORDS
cold calling, people, calling, phone, new zealand, awesome, andrew, ryan, hear, person, call, beach, erickson, month, outreach, conversation, ira, talk, business, introductory
SPEAKERS
Damon Pistulka, Jennifer Wegman, Ryan Erickson, Ira Bowman, Andrew Cross, Alon Zaibert, Jeffry Graham
Damon Pistulka  00:00
on here, I'm going to make sure that we got
Ira Bowman  00:03
he's gonna have to turn his camera back on.
Damon Pistulka  00:05
Yeah, Ryan's gonna have to turn the camera back on if it doesn't come to stage. There we go. Got it.
Ryan Erickson  00:14
I'm getting I'm getting the hang of this here right
Damon Pistulka  00:16
now. So
Ryan Erickson  00:19
pretty soon. I just want to start running this roundtable here pretty soon there, Damon? Yeah, right Nadia. So I'm so technologically sound with this platform right now. I feel great from Canada. I am from Canada. Can you? Can you hear the Canadian
Ira Bowman  00:35
eating bacon in your voice? Yeah.
Damon Pistulka  00:39
Well, I just want to welcome everyone to the zero way round table, we are actually trying this once again, to go live on LinkedIn and our other channels while we're doing this. So have a little fun with it. And today, I'm pretty excited because we're going to have Ryan Erickson here, he's going to talk about, you know, cold calling, or whatever you want to call it, you know, using the phone in 2020, basically to drive relationships and business sales and, and what he sees he's a, he's a phone expert. That's what he does day in and day out. It'll be very interesting. To hear what he has to say they're excited to see everyone here again, lots of familiar faces, some new faces. Awesome. And we're going to start out again, like we have been which which is Andrews idea. And it's a lot of fun to bring everybody up on the stage and, and ask a question. So, Andrew, what is our question for today?
Andrew Cross  01:42
So yeah, let's get to know each other a little better, rather than this, this? The standard 32nd introduction about 30 seconds to answer. Hey, you know, without work if you had a month, and you where would you go? And what would you do? And what was the other thing? Why?
01:59
Why? Why?
Damon Pistulka  02:00
Why do you want to go there?
Andrew Cross  02:03
Where would you go if you had a month? Yep. in hand. All right. start pulling some folks up.
Damon Pistulka  02:09
All right. Yeah. Bring people over age.
Andrew Cross  02:15
Yeah, this is great. Cuz
Damon Pistulka  02:16
he now
02:19
CP is there Missouri's Andrew? See, Andrew, last time? First time?
02:27
I was first in.
Ira Bowman  02:30
That's called phylo.
02:31
Yeah, yeah. Oh, Andrew, I would go north.
02:42
Where I could get picked last. Yeah, I morning, Andrew. Good morning.
Ira Bowman  02:51
So Andrew, where would you go? If you had if you could go anywhere for a month and money was no object. Where would you go? And what would you do?
02:59
I would go back down to my secret place in Costa Rica and
03:03
disappear for a month off gas.
Damon Pistulka  03:07
That's a good one. That's a good one. What would you do? Perfect. work. I would
Andrew Cross  03:12
have done this.
03:12
I would probably work on
03:14
one of my one of my hobbies off in the woods.
Damon Pistulka  03:19
Nice day,
03:20
I talk to people
03:22
and wonder. You go
Damon Pistulka  03:25
there you go. Awesome. That's around with that. No, that's great. Adam Oh, where would you go?
03:33
I would go to St. Andrews, Scotland, and hang out playing golf all day long.
Damon Pistulka  03:44
What? Would you play golf every day?
03:47
every single day. That is awesome.
Ira Bowman  03:51
And what would what would you shoot? What would you What do you think your score would be?
03:55
I generally shoot in the low 80s. So I would hope I would hope on the on the old course that I could break 100 that's whenever
Ira Bowman  04:04
it's gonna be harder because of the wind and No, there's nothing to stop the ball from rolling the world forever. Yeah, on all my bucket list courses.
04:11
My goal is always 100. So I've shot you know, I played Pinehurst, I played the ocean course of Cuba. So I have a whole bunch of other courses in the old course at St. Andrews is definitely on that list.
Damon Pistulka  04:25
Yeah, I just had Adam. Yeah. Last week was quite an interesting, interesting thing. So, so Cory, where would you go for a month? Hey, uh, you know, I'm
04:42
not real sure. But
04:43
I might.
04:45
I might. I might go visit to my house, New Zealand and play some rugby. That you know, rugby's recommends more fun to watch than cricket. But yeah, you know, actually, I like spending A lot of time on the beach just every time and travel and it's it's a really fun place to just travel around. It's kind of like California only with only 3 million people.
Damon Pistulka  05:12
Yeah.
Ira Bowman  05:14
So it's like, it's like the city that I live in. People are going to California, 3 million people.
Damon Pistulka  05:22
So Brad, where would you be going?
05:24
Well, I had two thoughts. My first thought was if I if I can go anywhere, and costs weren't an issue, I would go to the moon, literally. Right. But But you know, what I am going to deal with the first month I take off, right, probably the year year and a half out. I'm going to go to Italy. Oh, nice. Yeah, I have not been I want to, you know, go stay in Venice and paddle around, go to Rome, and make a nuisance of myself. So yeah.
Damon Pistulka  06:01
Very good. Very good. Well, Dan, so where would you be going from?
06:07
I'm simple. My my mother in law's
06:09
house in Hilton Head South Carolina. So I go there.
06:12
There's plenty to do there as golfing
06:14
replace half a mile from the beach. So everything's right there.
Damon Pistulka  06:18
Yeah. Yeah. That's a great, great thing. Great, great play. It gives a great spot to
06:24
and I could go for every day out there easily.
Damon Pistulka  06:26
Yeah. Yeah. Awesome. All right, Jeff. You're up, man.
Ira Bowman  06:32
Just gonna go on a motorcycle.
Damon Pistulka  06:38
Oh, yeah, here. Yeah.
06:39
Yeah, me, buddy.
Jeffry Graham  06:42
Now, can you hear me?
Damon Pistulka  06:43
Yeah, no, got it. Sorry. It's
Jeffry Graham  06:44
my headset. I think the New Zealand as well potentially would be one of my top picks. Just think it's a cool place. And then cliche. There's a part of Hawaii I really like and I could go and decompress and be you know, pretty isolated on the Kona coast there. And so yeah, those would be my my my places I would go.
Andrew Cross  07:08
And you can do that on the way to New Zealand.
07:10
Yes. route through Hawaii.
Jeffry Graham  07:15
It's a puddle jumpers along Zealand for sure.
Damon Pistulka  07:18
Yeah. Yeah. That's good. That's good. Awesome. Well, Jennifer, where would you go for a month?
07:27
kid,
07:28
I was gonna say
07:33
sleep and that's what
Jennifer Wegman  07:38
I would leave the kids somewhere go to beach. And you know, they want their data, go to a beach and like lay on the beach and read a book because like, that's all I want to do is just go to the beach and read a book uninterrupted. So that's my
Ira Bowman  07:56
introverts unite. Read a book by ourselves.
Jennifer Wegman  07:59
Yeah, because right now when I go to the beach now I have to like make sure one's not eating sandwich for the others not running away.
Damon Pistulka  08:07
Yeah, yeah.
08:09
Mom life. Yep. Yeah.
Damon Pistulka  08:12
That's cool. That's cool. Well, let's see bringing Kelly up. Trying to get some jelly. Do you guys have to turn your camera on? Or were you just listening? Kelly?
Andrew Cross  08:26
She's in a row. Probably.
08:27
Yeah. Come on.
Ira Bowman  08:30
I know Kelly is working out.
08:31
She's always
Ira Bowman  08:37
I know my audience. Right. Your audience and cold calling and I and I nailed her.
08:45
I was listening while I was doing it. So here's what I would do. I know I am. I'm very active. And my plan is very active. So I would love to take a break because I like to just literally I love the love of water and like do nothing so I would go to the four seasons in Bora Bora.
Damon Pistulka  09:11
There you go. That's a good one. Yeah,
09:18
yeah. Yeah.
Damon Pistulka  09:19
Yeah. Awesome. That's good. That's that's Bora Bora be awesome. I never I've never gone and I think that that's one of those like a higlight. You know, some of those things are just so great. So Mark, where would you be?
Jeffry Graham  09:36
So I've got you know, a couple answers to the practical answers. I would go someplace like even my cousin's Airbnb in Tennessee, or better yet my in laws place in San Diego, they have a place on cornado where I stay now probably better if they weren't there. But But, and I would work on my novel, which I have started and yet to finish, but if I had a month Time, you know, the optimistic part of me says I could finish it then. Now if money were no object, and I knew exactly where I'm going, I'd probably go to the Mediterranean or New Zealand or someplace in the South Pacific and have the same thing.
Damon Pistulka  10:13
Yeah, just got to do some research. That's cool. That's cool. Awesome. Well, Mary, where would you go for that month?
10:22
I kind of agree with Mark, I would, I would probably go and do some writing. But I would probably go to back to Florence. spend a little time there. And then get a villa in Tuscany. And you go sip some good wine and some and have some good olive oil. So
Damon Pistulka  10:41
Wow, that that you guys in the Mediterranean? I'm thinking about that one. That's hard to do. No, no, no, no.
Ira Bowman  10:52
money is no object.
Damon Pistulka  10:54
Yeah. Yeah, yeah. Well, Melissa, where would you be going for that month?
11:02
Hey, good morning. So
11:03
New Zealand and Australia have always been on my list. I've never taken more than I think 10 days off. So a month would feel like amazement, and just the combo of food and fun. So there's beach, there's hiking, biking, to be outside and also eat all the things you want to try. So that would be my jam.
Damon Pistulka  11:22
Very good. Very good. I always
11:28
feel like
Damon Pistulka  11:30
yeah, the there is a lot of the the New Zealand culture and the Australian outback, I think those things are just, it has to be to see the dancers in New Zealand and and to experience the outback. And that's sheer nothingness. You know, that would be something. I'll be something awesome. Mike, where would you be going for a month?
11:56
actually go visit IRA, and then I would work my way up you guys.
11:59
There you go.
Ira Bowman  12:02
He doesn't want to be muted anymore.
Damon Pistulka  12:04
So you know, you would go by car.
Ira Bowman  12:08
Oh, perhaps you're not lucky it would take to get from Chicago. That would be that would be like a third. Not third a 10th of the trip, though.
12:15
It would take me three days.
Damon Pistulka  12:16
Yeah, exactly. And then you got to go back. You don't I mean, so there's time. There's 60 or 30 days, there is some lore to driving in the car a long ways like that, though.
12:29
I was thinking so much pot is.
Damon Pistulka  12:31
Yeah.
Ira Bowman  12:32
You could come here and buy it legally. So we wouldn't have to worry about bringing. Yeah, I'm just being honest. I would need three days to decompress after visiting me, because I'm gonna make it work full time.
12:44
That's That's why I would drive up to Damon and Andrew because I
12:47
know those guys, they're up there. You know, they're cool. Yeah.
Damon Pistulka  12:52
Yeah. That's awesome. Well, where would you be going? Well, a few people have said it already. and tap into that to number one on my bucket list is New Zealand. And what I would do is I would bike and hike along where the Lord of the Rings was shot. So that would be something like that answer. And that would really be something. And you know, for people that don't know, Pete lives in a lot of the most absolutely beautiful places in the United States, you know, the Olympic Peninsula, and out where you live. And just what is it 60 miles from your place? is is that hurricane Ridge? And some of those? Yeah, I'll just say it's a girl is so nice out there. Yeah. It's like, Oh, yeah, it is it is because I see your pictures on Facebook from where you're going on. Like, I feel bad because all I got to do is jump on a ferry for 20 minutes. And I'm, you know, an hour away from that stuff. And I never do it. Yeah, yeah. Especially now, when the traffic isn't so bad. Yeah, exactly. This is the time of year when you get those sunny days out there, you get some wonderful hiking and bike stuff. So awesome. Brandy, where would you be gone, my friend.
Andrew Cross  14:07
I would for two weeks, I would take my wife to Italy. Go back. We've been there once and we want to go back to Tuscany and stay there and just absolutely beautiful. And then so we'd hang out for a couple weeks there and then it come back and take two weeks and go over to you and take clothes and other things to one and we've assumed these orphanages and spent some time doing some projects that there and helping them
Damon Pistulka  14:33
out would be awesome. That would be awesome. Yeah,
Ira Bowman  14:36
that's my my daughter wants to be just south there in Mozambique. has a mission here. That's where she wants to go. So I wouldn't mind doing that
Damon Pistulka  14:45
a little bit. Very cool. Very cool. Randy. on someone who has traveled extensively where would you be going because you know
14:52
you overachievers out there man. First of all, I would leave my phone. I would shoot it right. I mean No news. I would not do anything that would be considered productive. Right. And so we're talking about cut the lines. Okay, I would have breakfast for dinner. You know, tropical island somewhere, right? So South Pacific, Bora Bora Kelly, or the Caribbean, right. But I pour beer on my cereal. I just not do anything to be considered productive.
15:27
That's awesome.
15:29
What kind of cereal?
15:31
I don't know. I would eat great food, though. Other than the beer on my cereal, but you know, yeah. Yeah. Seafood, whatever.
Ira Bowman  15:38
Trying to figure out what's good with beer on it.
15:41
Nothing that would be considered productive.
Damon Pistulka  15:44
Yeah, that's awesome. That's awesome one. Awesome. All right. Well, Andrew, we have anyone else's come up. I see. We're trying to bring people on stage. But looks like we're Oh, Troy.
16:03
Hello,
Damon Pistulka  16:04
can you hear me here? You'd be going Troy. We go.
16:06
I love you know, everyone talking about New Zealand and parts of Europe. But listen, I would go and take those 30 days and go visit the states here in the United States that I haven't seen and all the beautiful spots that we have in our own country. So that's what I would do probably take those 30 days, and go see this beautiful places that you know, we take for granted because of your own backyard.
Damon Pistulka  16:33
Yeah. And even like if you make such a good point, because I had some friends that did. What's the one in Utah arches and all have and there's so much stuff just on the western United States. But when you look at that and think about all the the southeast and up through the Appalachians, and yeah, you are, that's really cool. So forget about Colorado and everything else and where Andrew lived. I mean, there just are,
17:05
there are except I probably wouldn't go to West Point, New York, cuz I've been there a couple times already. And it's where this really offensive University is that Air Force is playing this weekend, so I wouldn't go there.
Ira Bowman  17:25
Who would blame you?
Damon Pistulka  17:27
Awesome. Troy. So Sue, where would you be going for that month? Um,
17:33
I have a real wander loss. So I definitely travel. I'd love to go biking someplace. And if the world was completely safe again, I'd love to bike The Great Wall of China. Ooh. Oh,
17:46
that would be Yeah, that would be incredible. Me awesome. Yeah, that would really be incredible.
Damon Pistulka  17:53
Awesome. I that's so cool. That's so cool. Well, Alon, so where would you be gone? If you could go anywhere for a month?
Ira Bowman  18:04
He's gonna go to a butter pecan Ice Cream Factory.
18:10
You know,
Alon Zaibert  18:12
I think in terms of feelings, in terms of emotions, so I would go where I can get serenity, to be honest. Now could be Thailand, somewhere to beat that I've never been to Thailand forest. Could be, you know, somewhere in I don't know, like you said Utah or a nice cabin up somewhere that is isolated. But right now during this period of time, it's and in my life, you know, everybody's personal. I'm looking for, you know, serenity and knowing my setup, it will take me three days just to come down.
18:54
Really,
Alon Zaibert  18:54
so I'm looking for the feeling not so much the location. But for me, it will be like a beach near a beach or you know, nature beautiful. Yeah.
19:07
Yeah.
Andrew Cross  19:08
Very cool. Not where you're going. It's where you want.
Damon Pistulka  19:11
Yeah, yeah, exactly.
Alon Zaibert  19:13
And by the way, for the record, speaking of feelings, and all Excuse My French, but it's so fucking good to see all I missed you.
19:23
Yeah. Welcome back, man.
Damon Pistulka  19:27
Yeah, yeah. Awesome. Awesome. Awesome. Awesome. All right. I think I think Andrew, I think we've got one more here. Well, we
Andrew Cross  19:35
got Johnny. So, David, where would you go? Besides Edmonds? Well, we
Damon Pistulka  19:40
got to ask, we asked Ryan, we have to ask Brian first.
Ryan Erickson  19:44
The boss, the boss, and then much, much better half has laid the groundwork that I'd be going to Santorini. So that's why we go with our recently born little girl. So I think I think I'll just let her control where we go and That's that's our destination. Take it from there.
Damon Pistulka  20:03
All right. All right. Well, we've got. That's awesome. That's awesome place. And then we've got Dr. Elliot who raised his hand, so we should get him up here. Because I know I know he is. He is someone that can definitely has an opinion about where he would be gone.
Andrew Cross  20:19
Yeah, but he did I want to answer first before all right,
20:23
he does. I'm going to, I'm going to Santorini with Andrew and his wife.
20:30
I'm going to answer
Andrew Cross  20:34
and I've already done that. So out of a lot. I've been in New Zealand, I've been Australia for a significant amount of time. I live in Park City, Utah, another great spot to land.
20:45
So
Andrew Cross  20:46
but I can do Zealand's great but I've also been to Italy and demography coast. But Greece number one went there when we were first married up in an island. A sauce in the northern Aegean is a town up there called theologos. Right. And on top of it, it's about the houses there. The people that live there. Those houses are about 1000 years old. Stole things, you know, make your own little grapes. A little ride down to the beach. write a book. Sit. Yeah, I just need to get back there. Yeah, we're planning on your
Damon Pistulka  21:26
awesome, awesome picture. So Dr. aelia, where would you be going? I'm sorry, I missed the first time that could going in in terms of what? Because I just came off. Oh, it's this is where if you could go anywhere for a month? Where would you go?
Ira Bowman  21:39
money's no object. Money's no object.
21:42
I think Bora Bora
21:44
is doing that in the South Pacific honestly, because that's very exotic. You know,
21:49
I mean, to me, you know, Greece is beautiful. But I you know, obviously I'm from there. But the South Pacific
21:53
is beautiful. And that's something that I would love to go to. Yeah, yeah. Very good. What a bathing suit long into nothing and just meditate on the beach and swim and snorkel. You know? Yeah. Yeah. Yeah. That's good. Yes. Good. All right. Well, then, Ira, where would you be going?
Ira Bowman  22:14
I'm gonna chill. So I'm gonna have to do what Ron Craig said, and blow up every no electronics for me, because that's the only way I won't work. I will take a stack of books I'm going to Carmel is I'm going Carmel, California. Look
Damon Pistulka  22:29
Carmel by the sea
Ira Bowman  22:32
of 17 mile drive, or lb is not a food resort. Yeah, ocean. It's, it's relatively secluded. So there's not a lot of people which is again, introverts paradise. That's where I go. And the internet sucks there anyways, by the way,
Damon Pistulka  22:49
that's a that's a cool spot. It's a cool spot. I'm not kidding. No kids.
Ira Bowman  22:56
I go with the wife, kids or no. I leave the kids home. I take my wife though.
Damon Pistulka  23:02
Awesome.
Ira Bowman  23:03
Me, me, my wife in a month and Carmel. We'd probably come back with another kid.
Damon Pistulka  23:13
Good, good. Well, we'll Uh, yeah, I just I just write I'm writing down some of the answers. And they're really good. And I'm realizing that mine is simple. I think I'm the last one. Right, Andrew? Andrew,
Andrew Cross  23:28
I think so. Yeah, let's honor Kevin. Yeah, come up here. john bainer. The chairman. Turn on, you're gonna turn his mic on, I
Damon Pistulka  23:36
think. So I'll go with mine. Mine is really simple. I've I've come though, over the years to really enjoy Mexico and and Puerto Vallarta, and I'm not a big resort person. What I want to do if I could do it for a month, I would rent a little room that had some air blowing through it off the sea. And I would do the simplest days kind of like Ron Higgs was talking about, I would make sure that I was abusing my liver in the afternoons on the beach, because you know, there's really nothing like sitting on the beach has absolutely nothing to do and listening to this. The beach, the surf, just roll in. If you feel like it, walk into the water a little bit and you know, play in the waves, come back to your bucket of beer, and have a few more and then take an afternoon siesta. that would that would be me. I could do that from easily for a month. And no kids, that's for sure. So all right. Well,
Ryan Erickson  24:44
did we get right? Oh, yeah, I already I already knew already. I'm with the boss.
Damon Pistulka  24:50
JOHN santur. Any man? He's going to Santa Maria right.
Ryan Erickson  24:55
I let the boss control the decisions. Yeah. Are the real boss I should say exactly.
Damon Pistulka  24:59
It Exactly, that's it. I can only say what I can because I know she would agree with how they said. But oh Mark Browns here he was he races. Just get mark up here real quick. Oh.
25:14
All right. Trying
25:17
my screen just look around you.
Damon Pistulka  25:21
What's that? Looks like Ed. Let's see. Let me I'll get down to find mark here. Oh, okay I'll get him up.
Ira Bowman  25:34
Yeah be interesting to ask my my wife said hi oh,
Damon Pistulka  25:37
yeah see Mark say so where would you go for a month if you if money was no object? What would you be doing? Yeah,
25:45
sorry I'm late I have a conflicting meeting on Thursday. So I would I've been briefly to both Patagonia and Iceland. And I would go back because there I love the outdoors. I love active holidays. I don't like lounging around on holidays. Yeah, I will read a book or two but and they're both just living breathing geology lessons. They're just so interesting, and so many different kinds of things to do. And I would go, I would go with my wife and my adult children, because we've actually been looking to do a Chile trip. But
26:14
obviously we're not doing it now. What's going on?
Damon Pistulka  26:17
Yeah, that's awesome. You know, and one of the places that I do want to get to yet is Ecuador to ride motorcycles. And it is it is supposed to be the paradise because you can go from the ocean to the to the high high mountain in deserts, and literally a couple hundred miles. So yeah, the Patagonia would be incredible. And Iceland is another one that you don't think about. But you look at the, you know, some of the explorers that you see out there now on a discovery or whatever. Ah, that's an incredible play. Sorry, good. Turn that off. Very cool choices. Yeah,
Ryan Erickson  27:01
I was I was a quick call yours like, hey, answer your phone. Yeah.
Damon Pistulka  27:08
Yeah. Yeah. Like, I mean,
Ryan Erickson  27:20
if he would answer the phone, like, I mean, that means that he has time. That's the way I look at it. Like I mean, ya know, if you have my nazzer phone, we must have a conversation I got on the horn here. Let's do it.
Damon Pistulka  27:30
That Yeah, no doubt. No doubt. Yeah. Well, you know, the thing that's cool about this, this in these questions is, is get to know a little bit more about everyone. As we do this. It's not the end. And why we do it is to get away from the standard. You know, this is what I do to really get to know people. But I think it's just awesome. Because when you think about the the variety of answers, we got to this question. I mean, I would have never thought of like the last one. Patagonia, Iceland, the great ball, Thailand. And, and as Troy said, just not just but driving. North America and the United States.
28:11
School.
Ira Bowman  28:14
Yes. But most most, most of those come down to the beach, or, you know, like, mountain. Yeah. Like, that's definitely comes. Yeah. Yeah. Most of us are doing nothing outside is what I'm saying.
28:29
thing that I want to
Ira Bowman  28:31
look at, I want to go look at the interesting architecture in New York City or
Andrew Cross  28:34
something. But there's, it's um, it's interesting, though, because of our group, you know, in itself, a lot of people here have been to a lot of places and done a lot of cool things. And it's, it's kind of nice to hear, you know, where you go back, but I was, you know, what I found was interesting was a lot of people want to go back to places I've already been, you know, and you know, how to spot they like, and, you know, yeah, yeah, that's very interesting.
29:02
Nobody, in a month.
Ira Bowman  29:10
If money was no object, I'm telling you more than any place in the world, you could probably have a blast in Vegas for a month if they were paying gamble and go to all the shows and eat all the food. Yeah, well.
Damon Pistulka  29:26
Yeah. Let's go talk about you know, using the phone in 2020. So
29:32
yeah, yeah. Great to
Damon Pistulka  29:33
have you here today. And and to learn a little bit more about this. So what what are you seeing I know you got a got a slide, slide deck, you're going to pull up here, but where do you want to start? Just leave us? Well, hopefully
Ryan Erickson  29:47
I can. I can start with that. Or we can just really start jumping the conversation or with the slide deck, I should say, but ultimately in 2020, it's as everything's kind of changing. We obviously been inundated with technological platforms to use for community or conversation and engagement. But I think something that we've seen happen over the years is just the way that we were intended to use the phone. And that was for human to human conversation. And that's what I want to try to bring back into 2020. But I don't want to lose sight of the fact that or sort of going into 2021. I don't want to lose sight of the fact that it can't be a standalone outreach strategy or communication strategy, it's got to come together as one, you got to you got to hit several key points, but I just want to help others become more efficient, I guess, confidence is the proper word. But it's about efficiency, and just having those conversations and just kind of overcoming some of those fears that a lot of people have thinking that the phone is one of the worst types of tools or the worst ways to reach out to somebody when a lot of people are happy to have those conversations. So yeah,
Damon Pistulka  30:59
yeah. Let's go ahead. And let's, let's see your slide deck here. We'll talk about that a little bit now. And questions
Ryan Erickson  31:06
there. So I'm just gonna share my screen my screen here. All right. Round one, I guess find the screen here. There we go. Alright, guys. So I just got to roll off here, I apologize. So I just want to say,
Ira Bowman  31:29
if for any, anyone watching, if you hit the little
Damon Pistulka  31:32
arrow, you can hit that
Ira Bowman  31:34
screen, it'll blow it up and make it full. So
Ryan Erickson  31:36
I just again, I want to start with a welcome message. I want to thank Damon, Andrew IRA for inviting me to this roundtable to talk on this topic. A lot of you aren't too familiar with me. I've had some conversations with a few others. But again, happy to happy to talk with you about cold calling in 2020. And how I think it should become a vital part. First and foremost, you probably know you want to learn a little bit about who the hell I am. So I didn't hear too many others on here. But I'm, I think it seems like I might be the only Canadian on the line. And I'm actually quite disappointed that nobody wanted to come up to Canada for their getaway trip if they had all the money in the world. Was I'm hurt. I'm a little bit hurt by that.
32:22
Yeah, yeah. And I think no, right. But again, I've
Ryan Erickson  32:27
I've been in sales for probably most of my adult life. I'm 38. Now, I started when I was about 23. And just been grinding it out ever since. There's lots of industries that I've called into. As you can see, I've called for telecommunications for logistics for digital media, for software for eLearning. For co living, and more industries, I've called into is education, high finance, venture capital, small all level or ALL types of business, SMB enterprise construction, and on and on. And when it comes to the cold calling part of it, or just the calling outreach, or I should say it's just any service that revolves around the phone, its service calls, its lead verification calls, its appointment setting, and full sales cycle calls, whatever, whatever, whatever, whatever you need the quote for I'm happy to take that on. But some of the individual highlights Now this doesn't take back 13 years. This is when I started my business back at the end of October 2018. I probably made approximately 26,000 outbound cold calls. And that does not include anything from an inbound or follow up perspective. At the peak of Ericsson, where of Ericsson consultants, which is the name of my business, I was able to manage four different calling campaigns simultaneous. So that was varying probably of the services that I provided. And this year in 2021, with Erickson, I'm on track to hit about 1.2 million in revenue. But to kind of get going backwards, I wasn't always that competent on the phone. In fact, I truly just was terrible at it. I had a major fear like a lot of people do. I just found myself being a procrastinator when it came to cold calling. And I hear this a lot like I'm using the gorilla analogy here, but the phone just look like a 10,000 pound gorilla when you looked at it that was ready just to tear my arms off when I anytime I was going to get close to it. So I can remember like it was yesterday, I was working for a telecommunications company in Edmonton, Alberta, Canada. And I remember we had a I guess you would call a training a week training session where we went through very varying parts of the sales process and at this point I wasn't familiar with using the phone and I remember We're in the middle of class, we had to do a cold call scenario. And this wasn't on the phone. This wasn't in private. This was just there's 30 to 40 other students there. And you had to call with the instructor. And I was absolutely terrified when that was happening, so this was back when I was 25, so about 13 years ago. And I just from there that really set the tone for me understanding how important bone can be, but I really had to push myself to get out of that comfort zone. And it just progressed naturally, from there with the same telecommunications company, we always would have every Tuesday, Thursday, we'd have cold calling sessions, and we just practiced and practice and like anything else, the more you practice, the more competence you get with it. And as I started to evaluate myself, and what I wanted to do to become more competent on the phone, I just found that if you can pick up the phone to generate new opportunities without having to wait for inbound leads to come in, you could have a sales career for life, I've never been part of a major deal process or any types of deal really, that the phone wasn't an early part, or early part of the process in that deal. In or in that sales cycle. I've never heard of any business owner ever say we need to cut the cold calling budget, you hear logistics, you hear marketing, you hear we've got to cut people, but the cold calling budget always seems to be the tried and tested and true type of platform that always sticks around and you can always use it. And if a lot of people have the fear of it, why don't I just become at least competent at it? So why did I start Erickson consultants group. And that's what I've been, that's what I started at the team. I really wanted to change the narrative around cold calling to help businesses and help people become more proficient on the phone. And so I really want to focus on the term introductory calling. Now, I don't want to sit here and say that introductory calling is just easy. It's because it's not or else. All of us nobody be on this call nobody Listen, we all be doing it, we'd all be having those conversations, the phone would be a prominent part of any outreach strategy. So my goal here is just to give you some insight as to how we can make it a little bit easier together. So you too, can start using the phone as was first manufactured to be and that's for real human human conversation. Yeah. And when you're when you're about three, day one with something and say something there.
Damon Pistulka  37:37
No, no, no, just listen. Okay, sir.
Ryan Erickson  37:39
Okay, sorry. And just think of your first call as an introduction. It's all just part of the sales cycle. It's like anything else you do with any other outreach process that you have? Today, your potential partnerships, clients and customers are informed and sophisticated buyers. So all we're trying to do is not have a hard sell, and just have a real human human conversation, put them in the best position to understand your product, service, product or service and education. But we have to, we also have to tackle the hardest parts here. And that's the fear, that very first call, and not giving up on the process. So as an experienced caller, who while at least I pride myself on being an experienced caller, I can just put your mind at ease that it's not worth overthinking the process. The chance you'll be told off on the very first call is about 99% of the time bullshit. It just never happens. Like I mean, you might get the not interested in hung up hop on hung up on at the very, at the very worst. But and this thing in likelihood of reaching your key decision maker is very low on the very first call. So how can we get started? First off, if you do not get nervous, you're not a human being. Like I mean, I still get nervous for calls. If it's out there, if it's a certain demographic or a certain issue that would call into it's about that feeling I'll process about that in that engagement. It's about finding navigating your way through the process and just continuing to pursue a way that you can get to the person with with a real conversation without coming across as too salesy, I guess is the right term. So and one of the things that I always do is like I always explain to people when they're when they ask about cold calling is just you got to find you're getting his own moment. For a lot of times I'll wear a hat when I call I don't know why it's just a comfort thing. And it's a lot of people might ask me Can we do a video right now and obviously me being a bald person, I don't really have the problem having messy hair or anything like that so I can take it off. Do that in any capacity. So I think a lot of other bald people on the call here can kind of relate as I saw IRA flip up, flip his hat off on and off a few times there so he knows what it's all about. I am for another thing there. I like I like to have gum in my mouth, when I call, I don't know why it's just something that I do. It's not that you would just Oh, and I can't really explain it, a lot of people will tell you that a quiet place is the best place to eliminate distractions. I disagree. I just believe that a supportive environment is the best location, whether that is in privacy or in a busy office, just be around people who really understand how hard introductory calling is. Because this is something that isn't easy. Obviously, all the time, you want to have a paper a pen. And you'll want to have LinkedIn open. And obviously, that's for notes. And LinkedIn, just know a little bit about your who you're calling. And I always, I've always found that one of the worst parts for me and when I was first getting started was that moment, when you're that transitionary period between the time when they're getting you to the person you want to talk to we get so worked up. So I always found that I would have something funny or I started add something funny, onto YouTube or on my phone, and I would start actually watching. And just until that time, because I know who I'm calling, I know why I'm calling them. And if I can put a smile on my face, that's what they want to hear, hear on the other end of the line. So and one of my big thoughts or big ideas is don't ever do not focus on the total number of calls. But on each conversation at this can be the best opportunity that you've been searching for, for whatever you may be doing. So a few ideas on how to prepare mentally, get comfortable with no, think of it think of no as not right now, always set a goal to keep the progression moving forward. I always look to achieve something on the call, whether it's an email or a follow up call, just so I know that we're always moving our conversation to the next level. Know your customer. And I mean more than just their business, just you got to know the best time to reach them as well. And every industry is different, and be more than comfortable with learning. And that's obviously the key term that that aligns with is failure, I fail 80% of the time, every day 80% of my calls, go to voicemail, or they do not get answered. And that's obviously being very generous on my part Success to me when it comes to cold calling is actually reading or reaching that key decision maker. And most importantly, just talk how you talk. The that's the most important factor when it comes to cold calling, don't try to sound different than you normally do. I actually believe people can sniff that out right away. And one of the biggest culprits for us not by success with intro calling outreach, is we just give up too soon. Now, I know a lot of you have probably seen this graphic before. And I know it's changed a lot over the years. But I think this has been circled around for so long that it just makes sense. So if you want to take down some of these numbers, or just let that sink in for a minute that a lot of people give up way too soon, when a lot of the sales or conversation that you're having are made from the fifth to the 12th contact.
Damon Pistulka  43:08
Yeah, yeah.
Ryan Erickson  43:10
So And for me personally, this is a sample cold outreach strategy that I use. So this is when we're, when we're doing cold outreach. It's not obviously it's not something that somebody's it's something that somebody is not expecting. So if you don't get ahold of them, you don't want to start calling every day. And so with Erickson, what we do is we're trying to eliminate the call center philosophy, but create like a consistent, consistent strategy. And to me, the introductory call is really the only cold call that you'll have the one neck where they don't know where they don't understand. But to give you an idea of let's say I called somebody on Monday, I would then send them an email email on Tuesday, if I haven't heard back from them, just a follow up to my call. And then the following week, I call them on the Tuesday at a certain time. And then I would send a follow up email and then the end of that second week, I give them a direct social outreach. So a LinkedIn something of that nature. If I don't get a connection, then the following week, I'll move it to Wednesday and see if I have better success of getting them there. And it just ultimately flows in that capacity for me so it's not being so overbearing where a lot of times telemarketers will call you multiple times a day or they'll call you multiple times per week. You're trying to educate not come across as too salesy, and I believe this is an important part of the process. But as I as I mentioned at the very beginning, I believe sales and marketing to truly work together as one. Intro calling should be a complete or should be a part of the complete outbound engagement strategy, not standalone and can't be expected to change the success of your business. I believe marketing and sales should work together. Too often. I hear That marketing, doesn't work with sales, sales doesn't work with marketing. I've always thought that if they work together, there's some great things can be achieved. So it's about consistency. It's about engagement. And it's about that human human conversation. consistent, consistent strategy leads to better relationships in are better relationship opportunities, in my opinion. And I thought that I've always run with is, as salespeople we should be, we should have the cap the capacity to be able to source and contact our own leads. And I've always thought, if you can't do that, are you truly like a complete sales person, and I look at it, if I, if I'm starting a new business, or I'm working with a new business, I have about 90 days to prove myself. And when the marketing initiatives really kick off, because obviously we know in this day and age, marketing can take about 90 days, give or take to really show some concrete data of what you're going to achieve. And so this is just a sample introductory call script that's worked very well for me in our logistics, telecommunications and digital media space, then, thanks for calling XYZ company. This is my name, or I'll say Susie, how can I help you or direct your call me I say, I always repeat your name. This is Ryan Erickson from Erickson consultants group, I always want to make sure that I'm very confident in stating my name. And can you point me in direction of the person who has the unfortunate task, emphasize empathizing with the situation of working with, and managing telecommunication services and XYZ, and I always shorten the name at the end, just because I don't want to sound too robotic, then I usually get a laughter person when they hear this introductory statement. And they they usually put me through depending on the mood, some it doesn't always happen. But when they do come through, I usually get some laughter. And I say I always thank the person after preparing, because you never know when I'm going to have to contact that person again. And I just want them to remember me. And the point of contact. Hello, or this, isn't it? This is Dave. Hey, Dave, this is Ryan Erickson calling from Ericsson consultants group, very confident, I understand you were the key person. And I always want to validate their key decision maker status, that has to sacrifice to their time to deal with telecommunications companies, all the time at XYZ. empathize, understand how valuable their time is. So that's just my short presentation. And that's alright. It's just something somebody want to put together. So I'm gonna take this down and cancel the share.
Damon Pistulka  47:35
Yeah. Awesome. Awesome, Ryan. Well, you know what, what I think is is interesting to me here is that we have, you know, integrating the call. Calling into the overall process is really a part of this, that I think that is interesting to me, because so many people get started to look at things like, okay, we're going to do email outreach, or we're going to do social media outreach, or we're going to do one and and really integrating the overall like you're talking about there is is is pretty interesting. Yeah, it has to increase the effectiveness of your overall campaigns. Is that what you eat?
Ryan Erickson  48:26
Well, I just believe it's got to become a vital component to any outreach campaign. I mean, as anything else, we've put so much emphasis on digital marketing on email campaigns, but at some point, I've just tried to educate those who asked the question is, why do I need to use the phone? And I always say, why don't you want to use the phone because at some point, there's going to be an opportunity throughout the process that you're going to have to reach them by phone. So become comfortable with and once you become comfortable with it, then you can start adapting to utilizing cold outreach or introductory outreach is the better term and it's just about eliminating that thought process that introductory calling is really just all that bad. It's just it's a it's just a great part of the process is all part of any outreach and anybody who utilizes it, I think we'll see some great advancements with whatever campaign they're doing.
Damon Pistulka  49:21
Okay. Okay, awesome.
49:22
Well,
Damon Pistulka  49:23
guys, you have any other comments here? I'd like to see IRA Andrew, what do you guys thoughts on
Andrew Cross  49:32
Ryan? Maybe just give us some just a quickie, you know, give us 100 spin real interest before Yeah, that that worked on your calls. Give us give us a war story.
Damon Pistulka  49:42
Yeah.
49:45
More story, or,
49:47
I mean,
Ryan Erickson  49:48
I wish I I wish I really had something that was like a horror story that or a war story that wasn't which is more than consistent. Like I mean, there's several notes that I've jotted down there several times where I said that one graphic that I showed was five to 12. But I can say that a cry, I've hit work upwards of 20 plus calls, where it's actually I finally got an older person that's multiple times going through the gatekeeper. Multiple times, actually, I shouldn't say gatekeeper should say, the controller of the business because the person who answers the phone really controls. Yes, that's right. So ultimately, it's just multiple attempts and being consistent with the strategy and making sure that we keep pushing, because, again, just that graphic explained to so much that we give up way too soon. And you just never know. And, I mean, there was one I had a telecommunications one that just happened for me the other day for one of my clients, and they had once the person who usually wouldn't let me through. And I've probably, I've probably been tempted every week for the plat for the past three months. So that would give us about 12 calls on a 13 call the one who usually didn't let me through somebody else answered, I got through right away and booked the meeting for the client. So you just never know, it could be somebody answering the phone who's ever been someone? Could it be having a bad day. So it just varies on any given moment. But ultimately, it comes down to how you feel about feel about calling on the phone. I mean, it's all a mental game as well, just like anything else.
Ira Bowman  51:22
So I'll give you a tip. This will help you ran. Yeah, absolutely. multiple people, or I'm sorry, the same person multiple times. And they're always a jerk to me. There's a funny icebreaker, but ask them. So when do you go on vacation? on the counter? They won't appreciate it. But you understand.
51:45
I get it. Yeah.
Ira Bowman  51:46
I do this in San Francisco a lot. And it's kind of the same idea. So yeah. If you're cold calling a company at 1031 3330 you know what I mean? Normal hours and you get a gatekeeper. That's just like Good night, Fort Knox. You're not gonna route because they're paid to reject you. That's their whole job is don't let anybody in this place.
52:09
Yeah, yeah. Oh, mean,
Ira Bowman  52:11
lunchtime. Or at 459? Because I'm telling you, at that point, the employee by the hour, the normal one is not sitting there. It's somebody else, you know, I mean, so it's either the owner or 59, or usually the the fill in receptionist is a heck of a lot nicer.
Damon Pistulka  52:26
Yeah. Like you said, primary
Ira Bowman  52:29
primary beekeeper.
Damon Pistulka  52:31
So yeah, that is good. And, and the. The other thing is to that, that I think that all of us do, is that is that repetitive nature of it is like it takes 10 1215 times trying to get a hold of people to do this. It's it's really, it's, it's really does. It's a long game. In other words, yeah. And, and as you said, I've worked with people before that think, well, you got to keep calling, keep calling, keep calling, but I personally like that, about a week cadence of you know, that give them 678 days, sometimes 10 you know, what's happening because people in business are, people are busy. That's just what what you run into? And if you if you respect that cadence a bit more, rather than every day. Yeah, I think it I think it gives you a better shot at it.
53:24
Let's say I think,
Ryan Erickson  53:25
I think Sorry, sorry, I'm just jumping on that note, I think a lot of it is to is that we've been so used to telemarketers calling you at home and calling you up when you're like, when you're not working. We're talking like I should have emphasized this that I'm talking specifically to business, the business. Yeah. And as a as a person who enjoys being on the phone and talk on the phone. I will never call b2c. That's just not who I am. I don't roll that way. Because I don't I don't like calling people at home. Or getting calls at home. So how can I expect to call people at home? Yeah, it just doesn't feel right. So I think that's why cold calling just kind of gets a bad rap.
Damon Pistulka  54:03
Yeah, yeah. Well, I Are you were gonna say something there, too.
Ira Bowman  54:06
Yeah, I've got a couple of tips for you guys. If you're doing this yourself, because of cold calling a lot in my career. And a couple tips. If you send an email before in advance and say, I'm going to call you on the phone. Then when the receptionist says are they expecting your call? You could say Yes, they are. Whether they read the email or not. They should have so they they're expecting your call. No, you're not lying, right. I don't like to lie. So then the other thing is I learned and this is kind of just more of an IRA personality thing, but it works. I speak in first names. I speak in acronyms. Like I'm familiar. Right. So if I'm calling for Ryan Erickson, I'm not saying hello, I would like to talk to your director of cold calling Eric Ryan Erickson, please. You know what I mean, and this is IRA Bowman from Bowman digital media. I don't say any of that. I say, Hey, good morning or good afternoon. Can I speak over And usually the next thing out of their mouth is Ryan Who? And then you could say the last name, right? That's question number one, then they're gonna say, Well, okay, can I tell him was calling? And I see yes, this is IRA. And they go IRA who that's question number two and not to give my last name and then they say, well and where are you from? And I go BDM or Eli W. Right? And then that's question number three, usually, they starting to get a little bit frustrated with me because they really try to screen me out. But they can't tell is this personal or not? They can't tell you what I mean. But I'm speaking, so familiar. So a lot of times it's three is the magic, they'll ask you up to three questions, usually, and then they'll put you through now they might put you straight to voicemail, but they're not going to tell you to piss off. So that's just a way to kind of, it's the, they're trying to block you out, and you're trying to get in. So you have to play the game a little bit. And so you don't give anything more than you have to, because the lady that's talking to you is not the Comptroller of the company, officially. In reality they are but you know what I mean? entitled, they're not they're not the official decision maker. So you know, you don't have to you don't have to, you know, give them your social security number and all your credit references before they went through. You just have to play it. So anyways, that I found that with help, sometimes they're not gonna let you through no matter what, but some of these things will help you get through.
Damon Pistulka  56:21
Yeah, well, awesome. Ira and Andrew, we're getting close Alon Alon raised his hand, we're gonna let him up here. And then we're gonna shut things down.
Alon Zaibert  56:29
Obviously, there's a lot of theories and philosophies and cold calling. I just want to make sure everybody understand or understand who am I just say people to understand. But it's not just phone call anymore, right? It's every channel of communication. It's LinkedIn. It's text, whatever. But one thing I will say and Ryan, I sent you a note on LinkedIn. So I'd love to connect offline. But one thing I would say is y'all just gave me a topic for my next blog, which is today in today's world, right now, during the pandemic. It's not so cold anymore out there for cold calling.
57:02
Yeah. Yeah. So thank you. Right. Yeah.
Damon Pistulka  57:05
Awesome. Awesome. Thanks a lot. Well, Andrew, take us home, dude.
Andrew Cross  57:12
top of the hour. Yep. Hey, thanks, guys. Ryan then it was terrific. Yeah, I don't, you know, cold calling is you know, and now too, I think it's kind of a counterintuitive, but people aren't expecting the calls. Especially a personal call when you try to get personal like this. That's, that's what I'm getting from this is the two and the way we started this meeting today to let's talk a little bit about what you do, you know, something personal like that. It's great to have on here because this main thing is establishing that personal connection. Yeah, that's how you're successful. So calling emailing doesn't matter. However, you're reaching out, you know, that's the important. Yeah, great stuff. Yeah. Anyways, we're gonna go back to the tables. Let's stick around. Yeah. That's more with Ryan about calling and we'll hang out for a little bit. Do some networking. Yeah. As long as you want to do it and yeah, anything else guys,
Damon Pistulka  58:09
thanks a lot guys. We're going back to the tables and stop the the LinkedIn live here as well. So here we go.
Schedule a call to discuss your business goals and answer your questions on growing business value, preparing for sale or selling your business.
Related content
These posts may also interest you
Developing Annual Net Income Projections
In this week's Exit Your Way Roundtable our guest speakers were Andrew Cross and Damon Pistulka. Andrew and Damon are the Co-founders of Exit Your Way.  Exit Your Way helps business owners build businesses that provide more money today that they can sell or succeed when they are ready.  Today we are discussing the final part in building annual projections.  Estimating the fixed costs and calculating the projected net income.
Developing Annual Projections
In this week's Exit Your Way Roundtable episode, our speakers were Damon Pistulka and Andrew Cross. They are the Co-Founders of Exit Your Way. The conversation of the episode started with Damon sharing the topic of this episode.  Damon and Andrew help their clients build businesses they can sell or succeed.  Developing accurate projections is a big part in building a successful business.
Annual Strategic Planning and Projection Development
In this week's Exit Your Way Roundtable episode, Andrew Cross and Damon Pistulka covered the steps business executive teams can use to perform their strategi planning for the upcoming year.  This episode is the first of a 3-part series where Andre and Damon will cover strategic planning, projection development for variable costs, and projection development for fixed costs to project the net income.