Cracking the Communication Code – Personality Styles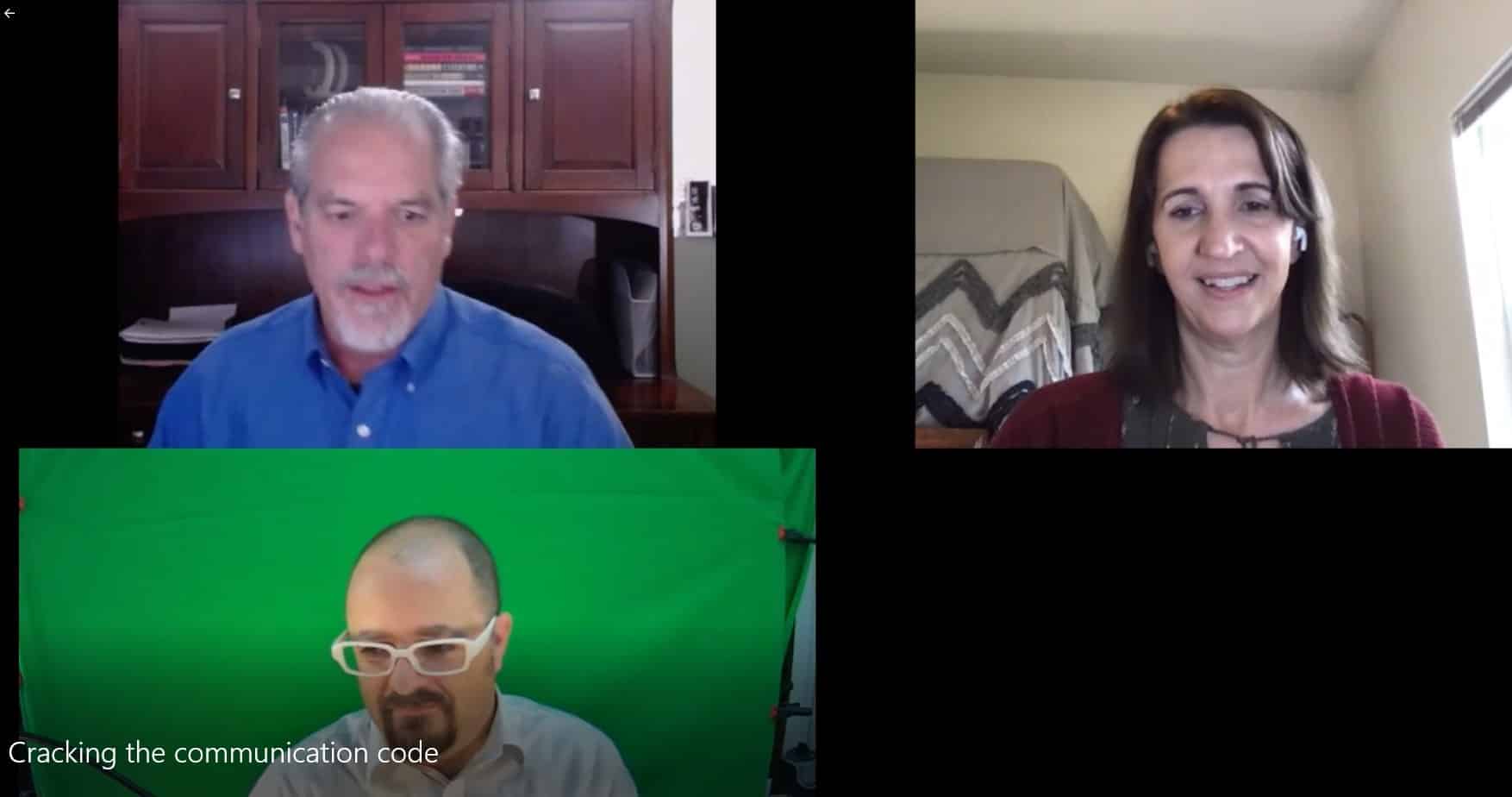 The Business Round Table
Cracking the Communication Code – Personality Styles
This Business Round Table by Exit Your Way® topic was "Cracking the Communication Code".  The event featured Jill Valdez discussing the different personalty styles identified by the DISC method and some of the key things to remember for each personality type.  Jill helped to better understand how to identify different personalities.  She then talked about the way each of the personalities likes to be communicated with.  Jill provided the information needed to better understand how to communicate with these personality types to make sure they are getting the particular information needed to receive the communication as intended.
Jill helps companies improve their communication and performance by teaching people how to communicate effectively and work better together.
Jill started out with sharing the 4 D-I-S-C personality styles and the key characteristics of each.  Then she walked through the communication requirements and expectations for each personality style so the group could better understand how to effectively give each personality style the information they would like in a given situation.  Jill provided very interesting perspectives on each personality style and key takeaways we could use in our daily lives.
Download our free business valuation guide here to understand more about business valuations and view our business valuation FAQs to answer the most common valuation questions.
Jill is holding a free webinar on 8/28 to cover this topic in more detail as well.  You can register here:  https://www.linkconsulting.info/communication-conference
Thanks to Jill for sharing her time and knowledge.
Thanks to the people who attended and who continue to support this group.  We all rise together!
Do you want to know if your business is ready for your exit or what you should do to prepare? Learn this and more with our business exit assessment here.
SUMMARY KEYWORDS
stress, damon, people, life, activity, thought, works, stress relief, stressed, absolutely, question, career, professor, mentally, happy, gratitude, mind, stage, pete, chat
SPEAKERS
Damon Pistulka, Brad Smith, Ira Bowman, Dr. Elia, Andrew Cross, Pete Alexander, Alon Zaibert
Schedule a call to discuss your business goals and answer your questions on growing business value, preparing for sale or selling your business.
Related content
These posts may also interest you
Developing Annual Net Income Projections
In this week's Exit Your Way Roundtable our guest speakers were Andrew Cross and Damon Pistulka. Andrew and Damon are the Co-founders of Exit Your Way.  Exit Your Way helps business owners build businesses that provide more money today that they can sell or succeed when they are ready.  Today we are discussing the final part in building annual projections.  Estimating the fixed costs and calculating the projected net income.
Developing Annual Projections
In this week's Exit Your Way Roundtable episode, our speakers were Damon Pistulka and Andrew Cross. They are the Co-Founders of Exit Your Way. The conversation of the episode started with Damon sharing the topic of this episode.  Damon and Andrew help their clients build businesses they can sell or succeed.  Developing accurate projections is a big part in building a successful business.
Annual Strategic Planning and Projection Development
In this week's Exit Your Way Roundtable episode, Andrew Cross and Damon Pistulka covered the steps business executive teams can use to perform their strategi planning for the upcoming year.  This episode is the first of a 3-part series where Andre and Damon will cover strategic planning, projection development for variable costs, and projection development for fixed costs to project the net income.