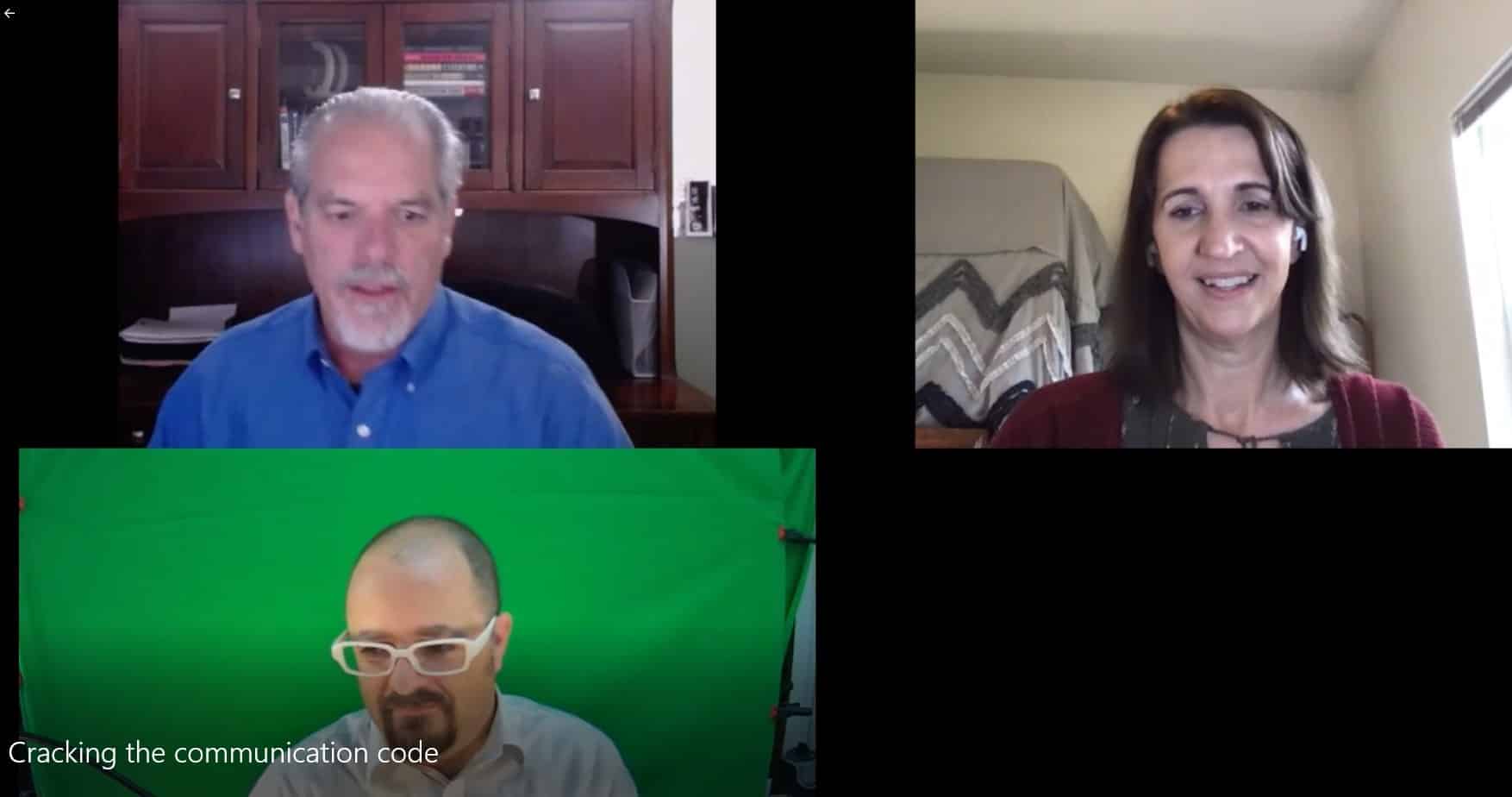 15 Aug

Cracking the Communication Code – Personality Styles
08/13/2020
This Business Round Table by Exit Your Way® topic was "Cracking the Communication Code".  The event featured Jill Valdez discussing the different personalty styles identified by the DISC method and some of the key things to remember for each personality style.  Jill helped to better understand how to identify different personality styles.  She then talked about the way each of the personality styles likes to be communicated with.  Jill provided the information needed to better understand how to communicate with these personality styles to make sure they are getting the particular information needed to receive the communication as intended.
Jill helps companies improve their communication and performance by teaching people how to communicate effectively and work better together.
Jill started out with sharing the 4 D-I-S-C personality styles and the key characteristics of each.  Then she walked through the communication requirements and expectations for each personality style so the group could better understand how to effectively give each personality style the information they would like in a given situation.  Jill provided very interesting perspectives on each personality style and key takeaways we could use in our daily lives.
Thanks to Jill for sharing her time and knowledge.
Thanks to the people who attended and who continue to support this group.  We all rise together!
Our Guest:
   Jill Valdez
Jill Valdez has been helping people for over 18 years … helping with better systems for their company, helping with better communication, helping with overcoming obstacles that keep them from being all that they are purposed to be.
For 16 years, she was in the non-profit sector, at both a start-up and an established corporation.
In 2016, a corporate restructure caused Jill to have to figure out what she wanted to do for her new career.
She went back to school and finished her BA in Psychology, got a job as a project manager, started her MS (which she completed in November, 2018), developed to Director of HR and realized everything she did in the non-profit world was relevant in the for-profit sector.
Jill's passion for helping companies has led her to the launch of LINK … providing strategies for staff development, aligning employee's passion with a company's vision for increased efficiency and effectiveness to get to the next, now.
About Exit Your Way®
Exit Your Way® provides a structured process and skilled resources to grow business value and allow business owners to leave with 2X+ more money when they are ready.
See all of our Weekly Round Table Videos here
Our Live Stream episodes are here
You can find more information about Exit Your Way® on our process and team pages.
Contact us by phone:  822-BIZ-EXIT (249-3948)   Or by Email:  info@exityourway.us
Find us on LinkedIn:  Exit Your Way®   Damon Pistulka  Andrew Cross Jonny Kingman Ira Bowman
Follow Us on Twitter: @dpistulka  @exityourway
Visit our You Tube Channel: Exit Your Way®
Service Professionals Network:  Damon Pistulka, Andrew Cross
Facebook:  Exit Your Way®
Cracking the Communication Code – Personality Styles
Transcript
SUMMARY KEYWORDS
stress, damon, people, life, activity, thought, works, stress relief, stressed, absolutely, question, career, professor, mentally, happy, gratitude, mind, stage, pete, chat
SPEAKERS
Damon Pistulka, Brad Smith, Ira Bowman, Dr. Elia, Andrew Cross, Pete Alexander, Alon Zaibert
Share the post "Cracking the Communication Code – Personality Styles"