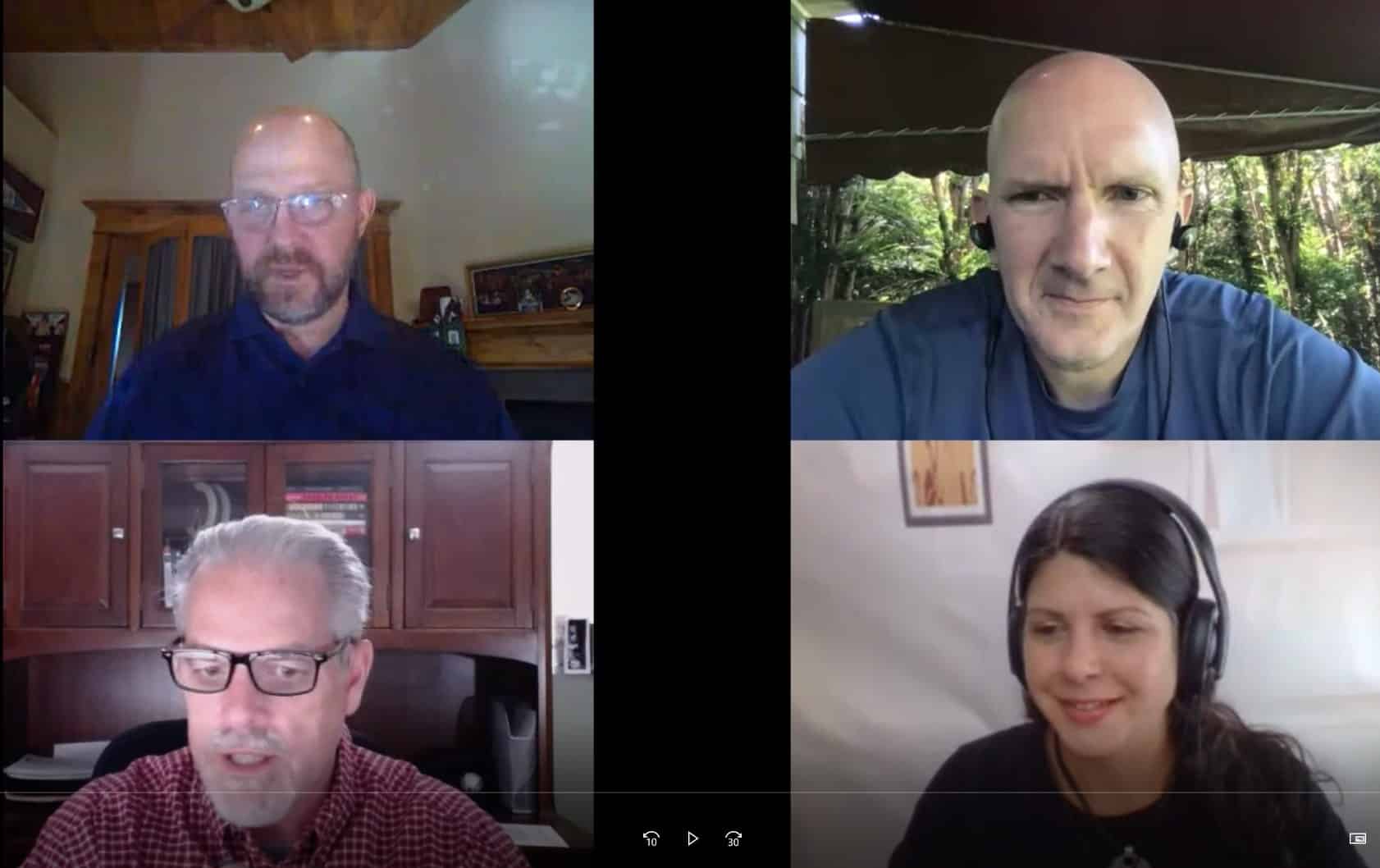 09 Aug

Developing a Customer Persona
08/06/2020
This Business Round Table by Exit Your Way® topic was "Developing a Customer Persona".  The event featured Gretchen Lindell discussing the method she teaches for helping businesses when  developing a customer persona.  Developing a customer persona allows you to better communicate with your ideal prospects and customers.  Developing a persona that covers the 5 key areas that Gretchen teaches will allow you to know them on a "first name" basis!    When you understand each customer type this well you can begin to craft communication that resonates with them and sparks interest in your business.
Gretchen helps businesses who are developing a customer persons look at the entire "person".  Understanding these ideal clients better allows you to tailor your marketing focus (platforms and methods of delivery) and the messaging direct, social, etc.) to ensure you are reaching your ideal clients and when you do the messages they see from you is resonating with them.
Gretchen begins by explaining her "Rapid Persona" exercise.  The exercise starts by having you draw out the 5 sectors of your persona and "naming" your person.  Then Gretchen steps you through each of the 5 areas.  she is asking specific questions on each area to draw out more unique pieces of information about this person.  Answering questions in each of these areas allows you to produce a very detailed description of this perfect client.
When she finished going through these areas, people into small groups and discussed the persona they had come up with.  To conclude, we had representative say a couple of sentences about what they found interesting or learned.
Thanks to Gretchen for sharing her time and knowledge.
Thanks to the people who attended and who continue to support this group.  We all rise together!
Our Guest:
    Gretchen Lindell
Gretchen Lindell is a 40-something educator originally from New Jersey, who now resides in western New York. A multi-faceted professional,  Gretchen is a marketer, writer consultant, educator, and business woman.  Gretchen helps organizations and entrepreneurs strengthen their messaging.
By day, Gretchen is a communication instructor at SUNY JCC. By night, she is a business consultant specializing in helping small businesses strengthen their online presence. In her spare time, she is the author of the MammaWorks blog (in addition to several others) and the founder of the MammaWorks school. Her goal is to help #mombusinesses flourish. She wants women like her to find the confidence to pursue their dreams of business success.
Gretchen has a BA in communication from the University of Massachusetts and an EdM in educational media and technology from Boston University. In addition to her work in higher education, she has also focused on website development, digital media management, branding and public relations.
When she has a moment to unplug, Gretchen spends as much time as she can with her two boys, loving husband, and her home full of furbabies.
About Exit Your Way®
Exit Your Way® provides a structured process and skilled resources to grow business value and allow business owners to leave with 2X+ more money when they are ready.
You can find more information about Exit Your Way® on our process and team pages.
Contact us by phone:  822-BIZ-EXIT (249-3948)   Or by Email:  info@exityourway.us
Find us on LinkedIn:  Exit Your Way®   Damon Pistulka  Andrew Cross Jonny Kingman Ira Bowman
Follow Us on Twitter: @dpistulka  @exityourway
Visit our You Tube Channel: Exit Your Way®
Service Professionals Network:  Damon Pistulka, Andrew Cross
Facebook:  Exit Your Way®
Share the post "Developing a Customer Persona"