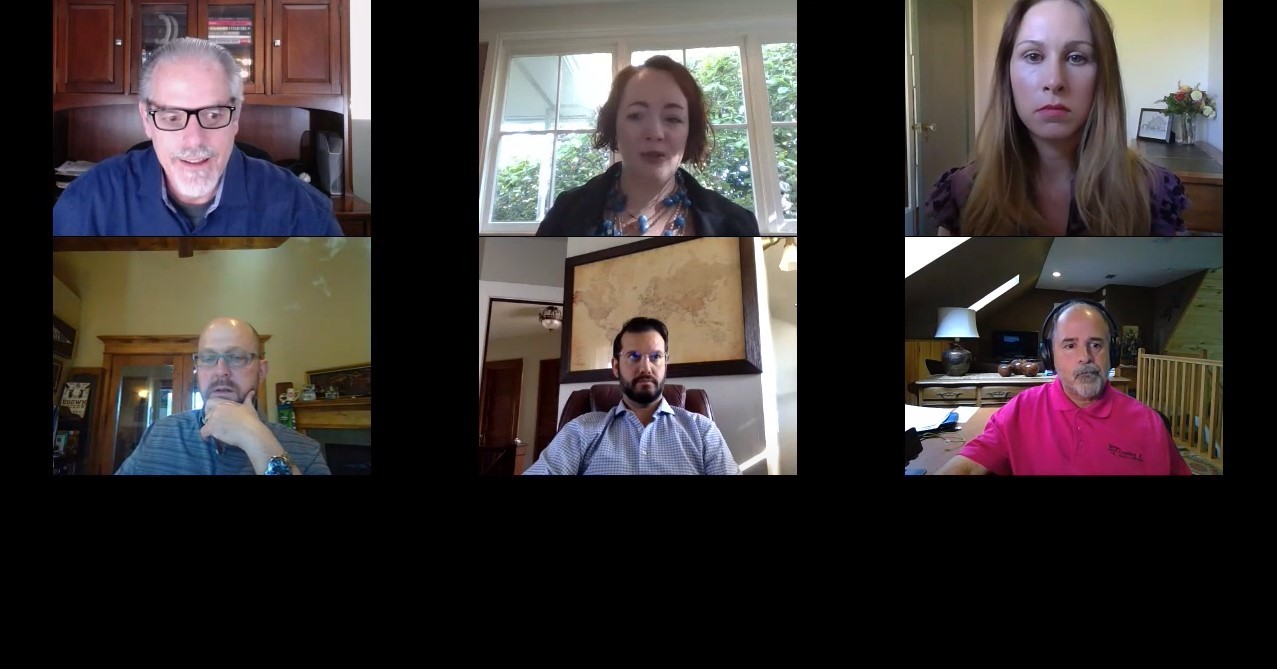 08 May

Emerging from the Quarantine
05/07/2020
The Business Round Table discusses emerging from the quarantine and the challenges businesses need to consider when people return to the workplace after the COVID pandemic.  We have Ameilia Mendenhall – Employee Benefits Consultant – speaking about the legal, health, and operational challenges seen across Rice Insurance benefits clients nationally.  Bonnie Barcellos – HR Manager – explains how Magnusson Klemencic Associates,  a 100 year old 200+ person engineering firm is addressing these challenges as they plan for the return of their people to the workplace.
Our Guests:

Amelia Mendenhall
Amelia Mendenhall is an Employee Benefits Consultant for Rice Insurance.  She supports businesses across the US with health and other group benefits.  Amelia helps clients utilize benefits to reduce turnover, attract talent, keep employees healthy, boost company morale and many other reasons. Amelia helps her clients sort through the often frustrating and time consuming benefits plan strategy and execution.  She helps clients with all facets of pricing and plan implementation, including additional support and services.
Amelia helps her clients utilize benefits to foster a successful and thriving business.

Bonnie Barcellos
Bonnie Barcellos has been working in the HR field for 14 years.  She graduated from SUNY with a degree in Global Studies and holds senior certifications from SHRM  and HRCI. Originally from Washington State, Bonnie lived and worked in NYC for a decade before missing the mountains & PNW energy, and returning to Seattle. Bonnie has been a Department Head at Magnusson Klemencic Associates for 3 years. MKA is a 100 year old, structural and civil design engineering firm with 229 employees based in downtown Seattle.
MKA has projects globally across 23 different market sectors including aviation, sports, medical, cultural, and high rise.
About Exit Your Way®
Exit Your Way® provides a structured process and skilled resources to grow business value and allow business owners to leave with 2X+ more money when they are ready.
You can find more information about the Exit Your Way® on our process and team pages.
Contact us by phone:  822-BIZ-EXIT (249-3948)   Or by Email:  info@exityourway.us
Find us on LinkedIn:  Exit Your Way®   Damon Pistulka  Andrew Cross
Follow Us on Twitter: @dpistulka  @exityourway
Visit our You Tube Channel: Exit Your Way®
Service Professionals Network:  Damon Pistulka, Andrew Cross
Facebook:  Exit Your Way®
Share the post "Emerging from the Quarantine"