Exit Your Way® Expands Nationally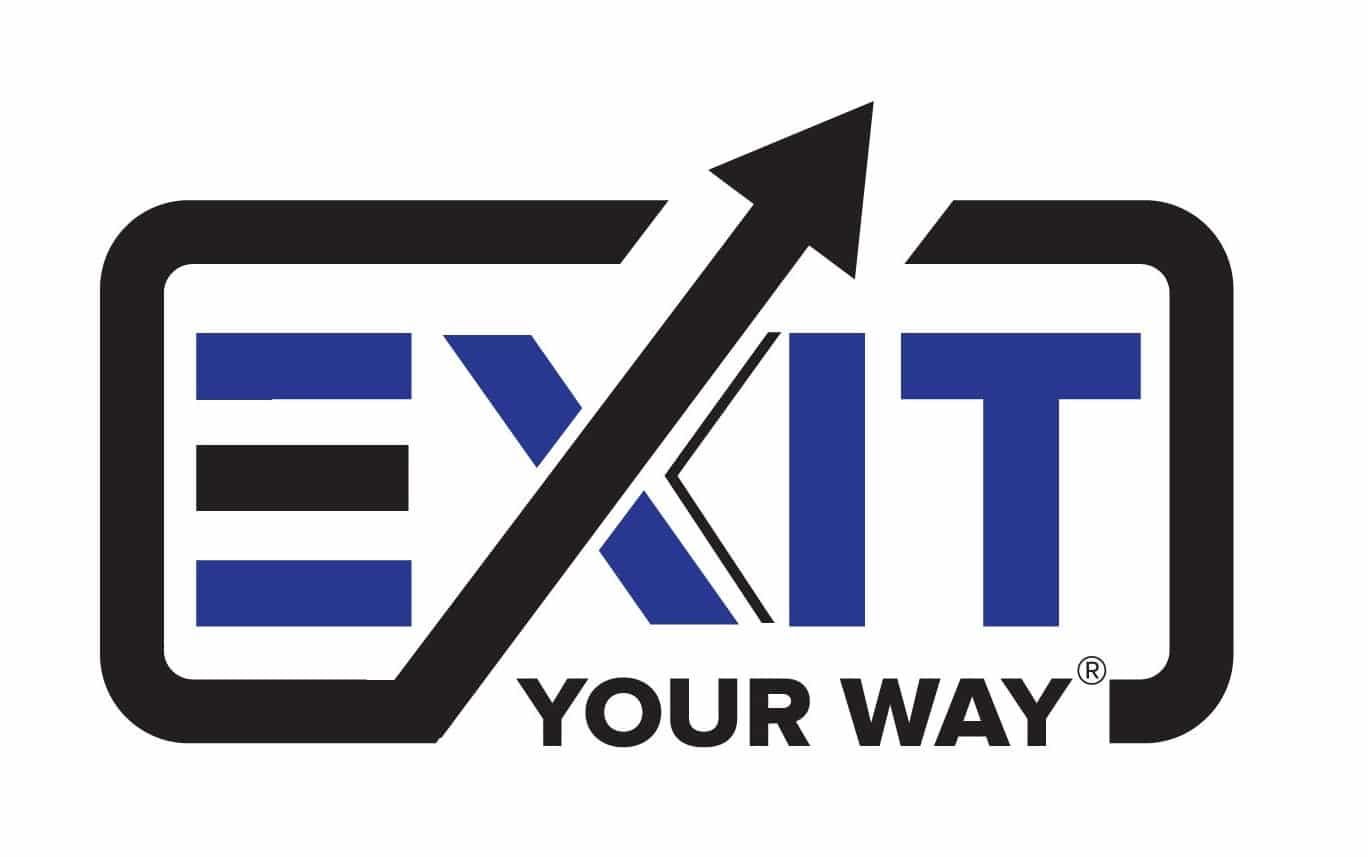 News
Exit Your Way® Expands Nationally
Exit Your Way® has officially expanded nationally and is adding partners focused on helping clients growing and selling businesses.
Andrew Cross today announced that the company is expanding to help clients nationally. "The expansion is a natural progression for our company". Co-founder, Andrew Cross, "With our accomplishments in the last few years and the team we have developed, we knew it was time to expand our reach". "The national expansion was in our plans from the beginning" said co-founder, Damon Pistulka, "The success of our business is based on creating win-win relationships for our clients and professional service providers".
The Exit Your Way® process was initially developed over 10 years ago by Damon Pistulka and Andrew Cross. Since 2015 Andrew and Damon have been refining the process with clients for growing and selling businesses. In early 2019 Exit Your Way® was launched as the consulting arm of Cross Northwest, Inc.
"The Exit Your Way® process addresses two major hurdles for business owners nearing the sale of their businesses. The low success rate of the traditional process for selling a business (less than 25%) and the fact that most businesses will sell for much less than the owners want or need. The Exit, Your Way® process and the experienced resources of our team helps clients increase value quickly, prepare their businesses for sale, and gets businesses sold.
Download our free business valuation guide here to understand more about business valuations and view our business valuation FAQs to answer the most common valuation questions.
Media Contact:  Damon Pistulka
Phone: 833-BIZ-EXIT
Do you want to know if your business is ready for your exit or what you should do to prepare? Learn this and more with our business exit assessment here.
Email: info@exityourway.us
Get the most value for your business by understanding the process and preparing for the sale with information here on our Selling a Business page.
Schedule a call to discuss your business goals and answer your questions on growing business value, preparing for sale or selling your business.
Related content
These posts may also interest you
The Faces of Business Live Schedule
The Faces of business Livestream / Podcast episodes are conversations with interesting people sharing life and business experiences to entertain, engage, build community, & help others succeed.
Exit Your Way®Welcomes Brad Smith
Exit Your Way® today announced Brad Smith, founder of Stellar Insight, Inc., is joining the team. Brad has more than 20 year of business growth coaching experience and a proven track record of building and transforming businesses. Brad will be helping Exit Your Way® clients growing their businesses as they prepare their companies for an optimal transaction.
Exit Your Way® Interviewed
Exit Your Way®'s Andrew Cross and Ira Bowman were interviewed by Doug Wells and Allison Kuhlow of KPCW's Mountain Money radio show about the coordinate effort of growing and selling a business.