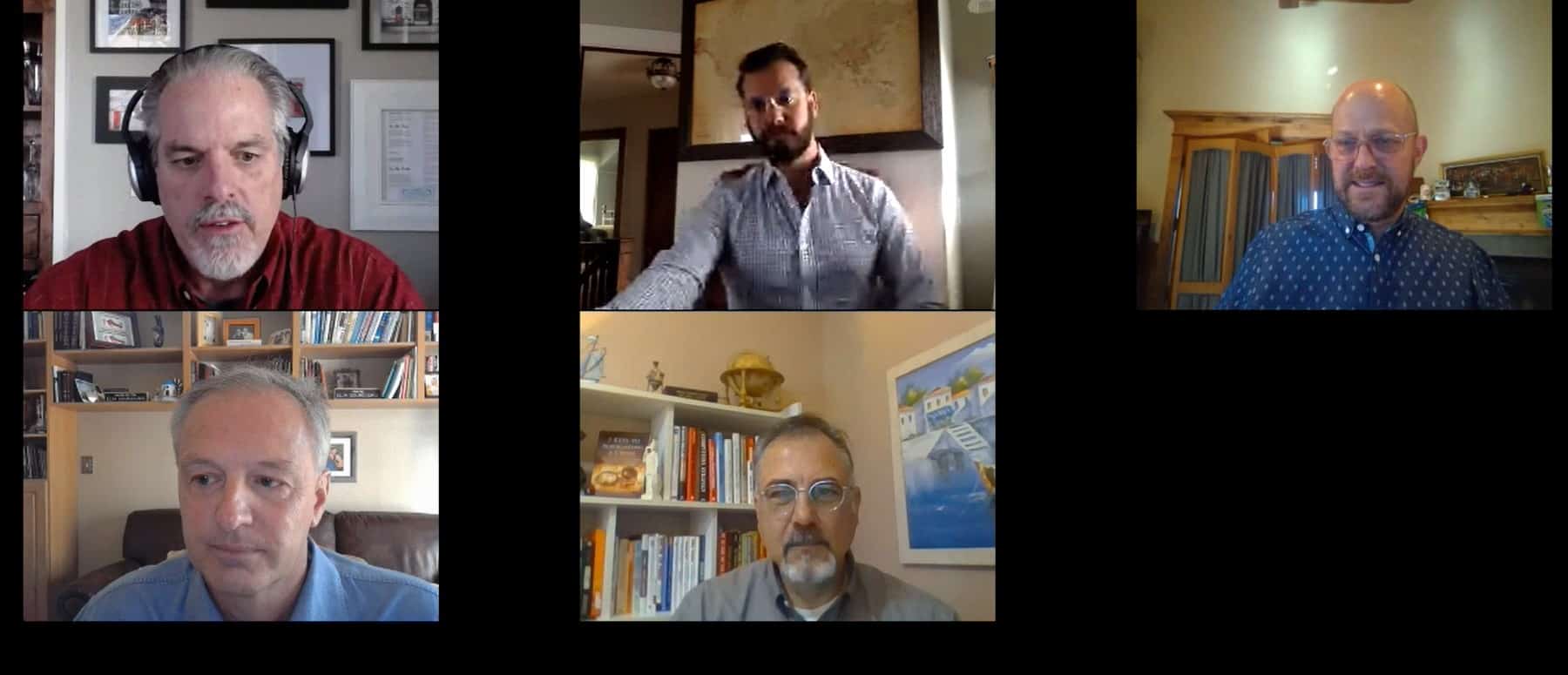 30 May

7 Keys to Navigating Challenges
05/28/2020
This Business Round Table by Exit Your Way® featured Dr Elia Gourgouris & Kon Apostolopoulos covering information from their latest book "7 Keys to Navigating Crisis".    They went through these key items and shared other relevant information on steps and mindset which helps to get you through challenges.
Extreme challenges are not new.   The process to navigate them successfully can be learned.
Thanks to Dr Eli & Kon for sharing their time and knowledge.
Thanks to the people who attended and who continue to support this group.  We all rise together!
Our Guests:
   Dr Elia Gourgouris

Dr. Elia Gourgouris is a Happiness and Corporate Wellness expert, and global professional speaker.  Dr. Elia's Website 
Dr Elia helps C-Suite leaders and their teams achieve their highest potential and create an empowering culture of accountability, productivity, and happiness within their organisations, while simultaneously living a balanced and healthy life.
Dr. Elia's true passion is helping people, both personally and professionally to achieve happiness, success, and wellness.
Dr Elia is an avid writer, including publishing over 100 articles, multiple book author, and a Huffington post / Thrive Global contributor.
Kon Apostolopoulos

Kon Apostolopoulos is a performance & change management expert, and author.  Kon's Website 
Kon is an author and speaker who has has facilitated hundreds of workshops and events for leaders in North America and Europe, sharing fresh ideas and best practices that engage his audience and empower participants to take the next bold step forward in their careers and lives.
Transitioning from a successful career in the performing arts, where he spent his early years working on stage and television productions, to the world of business and multi-national corporations, Kon has a track record of getting things done right.
Kon is a trusted partner with a keen ear to listen to his clients' needs and goals, then deliver tailored solutions that exceed expectations and add value.
Kon guides his clients to discover what matters to them and harness the power of effective goal setting to open up new possibilities.
About Exit Your Way®
Exit Your Way® provides a structured process and skilled resources to grow business value and allow business owners to leave with 2X+ more money when they are ready.
You can find more information about the Exit Your Way® on our process and team pages.
Contact us by phone:  822-BIZ-EXIT (249-3948)   Or by Email:  info@exityourway.us
Find us on LinkedIn:  Exit Your Way®   Damon Pistulka  Andrew Cross
Follow Us on Twitter: @dpistulka  @exityourway
Visit our You Tube Channel: Exit Your Way®
Service Professionals Network:  Damon Pistulka, Andrew Cross
Facebook:  Exit Your Way®
Share the post "7 Keys to Navigating Challenges"