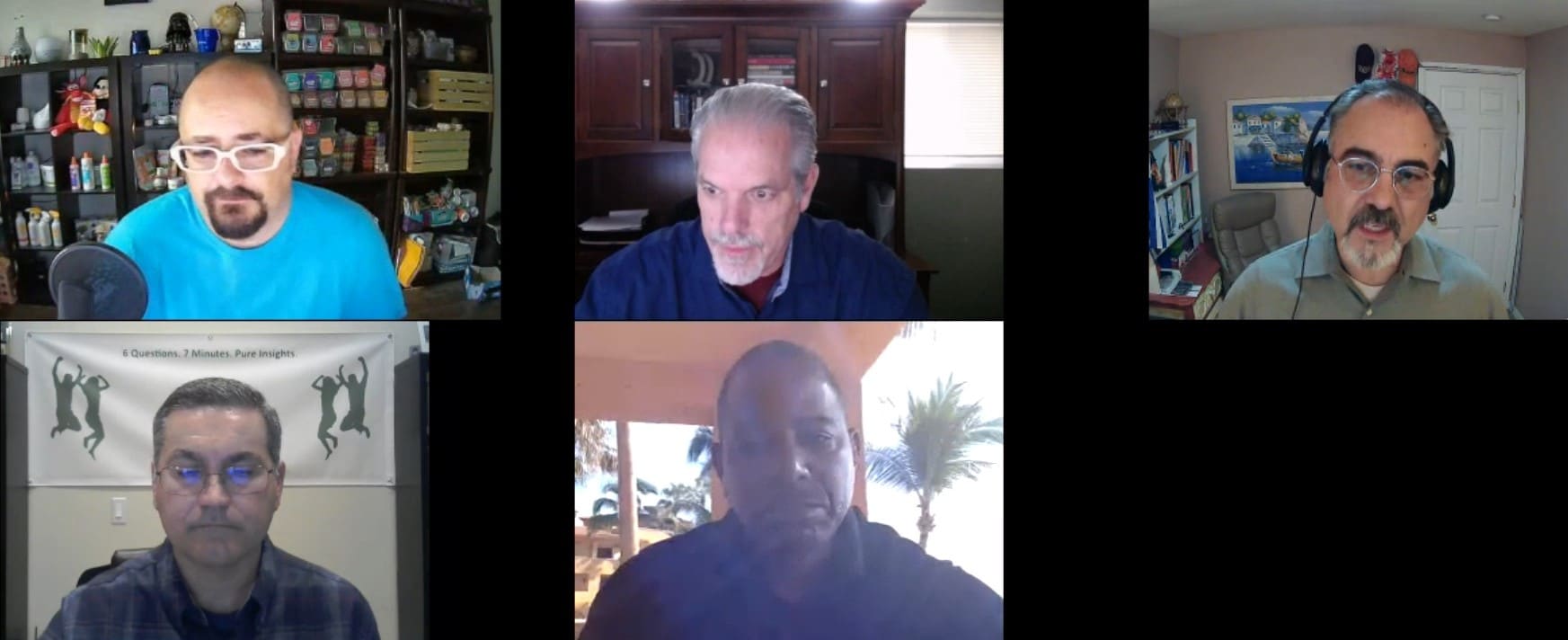 17 Oct

October Professional Networking
This Business Round Table by Exit Your Way® was the October "Professional Networking" event.  The event featured people coming on stage and introducing themselves.  It was a lot of fun to get to hear everyone's elevator pitch.
New guests like Chella Diaz, Allison DeFord, Josh Curcio, and Laura Cowan added some great perspectives to the October professional networking event.
Andrew had fun getting people on & off the stage so they could introduce themselves.
There were awesome ideas from regular participants like Kelly Robinson, Jennifer Wegman, Andrew Deutsch, Dennis Bolger, Curt Anderson, Kon Apostolopoulos, Jacob Warren, Mike O'Connor and more!
We talked about the systems people use to keep track of and nurture their networks.  It was interesting to hear the different ways people did it.
The experience in the room and the information shared at the tables after was awesome. This is such a fun group.
The conversation did get off course a little from time to time as usual, but overall there were great things discussed in the October Professional Networking event.
This will definitely lead to other professional networking events!
Thanks to the people who attended and who continue to support this group.  We all rise together!
About Exit Your Way®
Exit Your Way® provides a structured process and skilled resources to grow business value and allow business owners to leave with 2X+ more money when they are ready.
See all of our Weekly Round Table Videos here
Our Live Stream episodes are here
You can find more information about Exit Your Way® on our process and team pages.
Contact us by phone:  822-BIZ-EXIT (249-3948)   Or by Email:  info@exityourway.us
Find us on LinkedIn:  Damon Pistulka  Andrew Cross Jonny Kingman Ira Bowman
Find our Companies on LinkedIn: Exit Your Way®  Cross Northwest Mergers & Acquisitions Bowman digital Media
Follow Us on Twitter: @dpistulka  @exityourway
Visit our You Tube Channel: Exit Your Way®
Service Professionals Network:  Damon Pistulka, Andrew Cross Ira Bowman
Facebook:  Exit Your Way® Cross Northwest Mergers & Acquisitions 
Other websites to check out:  Cross Northwest Mergers & Acquisitions  Damon Pistulka  Ira Bowman  Service Professionals Network (SPN)  Fangled Technologies  B2B Tail  Denver Consulting Firm  Warren Research  Stellar Insight Now CFO Excel Management Systems Project Help You Grow