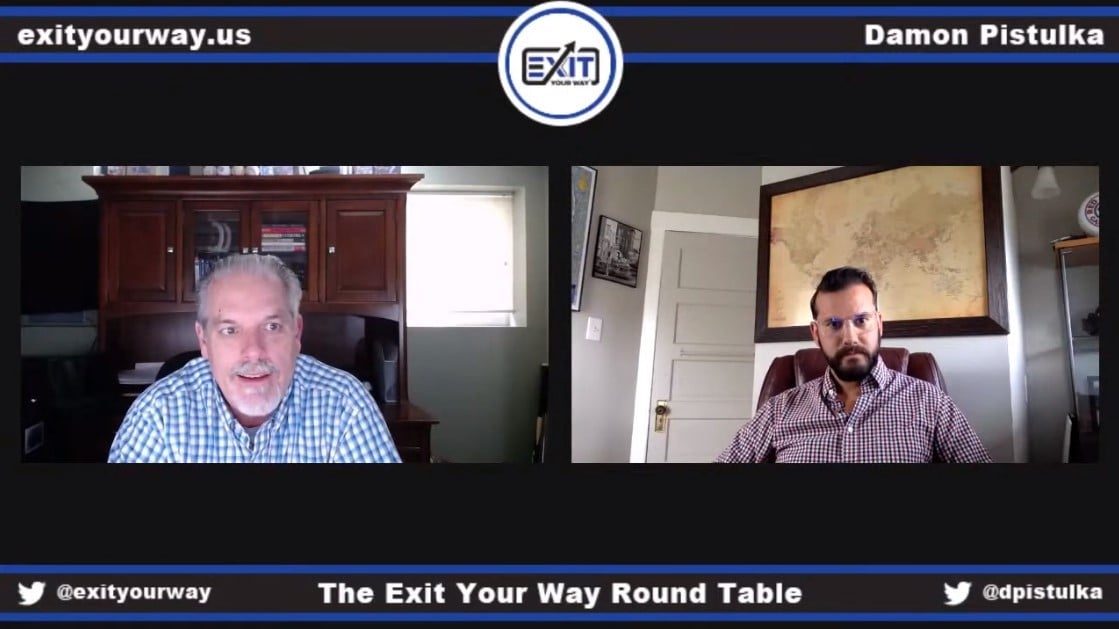 13 Jul

Outbound Marketing
Outbound Marketing
This Business Round Table by Exit Your Way® features Jonny Kingman man talking about "Outbound Marketing".  Jonny and Damon discuss how knowing your target audience is key to outbound marketing efforts.  Kingman also talks about how prospects contacted will likely ask the questions of "Why me and Why now? He explains that if the message answers that question, it will help them be more effective.
The video goes on to answer questions like: What are effective effective methods of outbound marketing? How to use emotional relevance to connect more with your target audience. How many touches does it take to before a prospect responds or interest is shown, etc.
Outbound marketing is an important aspect that every business needs to be able to navigate in order to be successful.
Thanks to Jonny for sharing his time and knowledge.
Our Guest:
    Jonny Kingman

Jonny Kingman specializes in designing and implementing solutions to address the unique needs of your business. His methodology is centered around systems, people, and process improvement. his goal is to execute sustainable and repeatable sales operations & outbound marketing that yield predictable revenue.
Kingman is currently the Chief Revenue Officer for Exit Your Way. He focuses on outbound marketing and driving revenue for our clients.
Prior to this he was the Director of Sales and Marketing for Rice Insurance where he created outbound marketing e-mail campaigns and customer journey pipelines. He was the Director of Business Development in New York for PitchBook Data where he oversaw the sales and campaign teams.
He studied business administration and management at Whatcom Community College and Bellingham Technical College.
About Exit Your Way®
Exit Your Way® provides a structured process and skilled resources to grow business value and allow business owners to leave with 2X+ more money when they are ready.
You can find more information about the Exit Your Way® on our process and team pages.
Contact us by phone:  822-BIZ-EXIT (249-3948)   Or by Email:  info@exityourway.us
Find us on LinkedIn:  Exit Your Way®   Damon Pistulka  Andrew Cross Jonny Kingman  
Follow Us on Twitter: @dpistulka  @exityourway
Visit our You Tube Channel: Exit Your Way®
Service Professionals Network:  Damon Pistulka, Andrew Cross
Facebook:  Exit Your Way®
Share the post "Outbound Marketing"