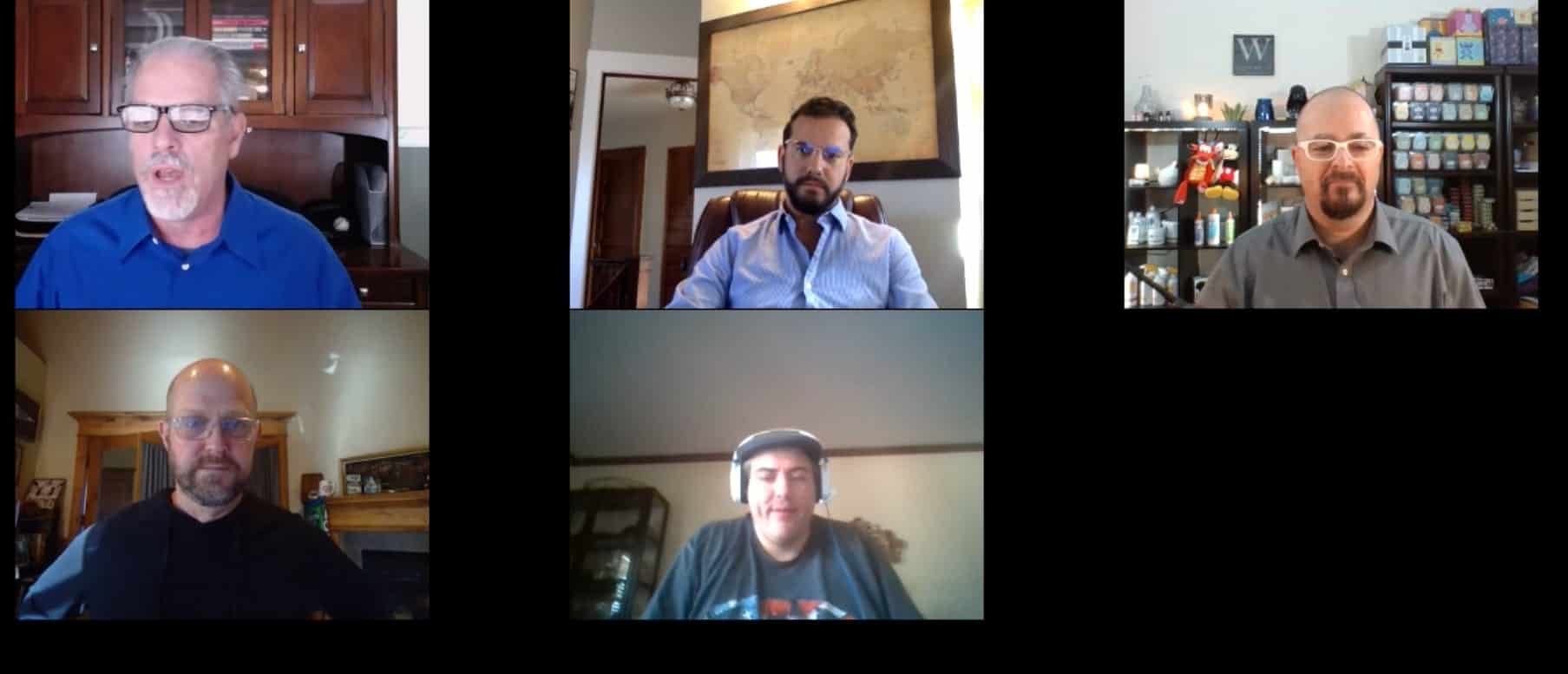 21 Jun

Social Media Strategies That Work
06/18/2020
This Business Round Table by Exit Your Way® topic was Social Media Strategies That Work.  The panel featured Ira Bowman, and Mike O'Connor discussing the things people need to be covering on social media to create raving fans, build your brand, and attract customers.  These professionals utilize the techniques they are talking about to generate over 200,000 followers and millions of views.  Not to mention they are just plain entertaining!
All businesses know they need to be embracing social media as part of their marketing.  Social media can really help your business or be a giant time suck.  Learn things you can do that work.
Thanks to the panel for sharing their time and knowledge.
Thanks to the people who attended and who continue to support this group.  We all rise together!
Our Guests:
   Ira Bowman

Ira Bowman is a salesperson, business advisor and the owner of Bowman Digital Media and Bowman Coaching  Ira founded Project Help You Grow as a way to help people find new opportunities.  For over 20 years Ira has worked in print sales and solutions.
In 2018 Ira met Mike O'Connor  and started learning about LinkedIn and using the power of LinkedIn networks to drive business.  Ira used this knowledge to go from 1520 connections in May 2018 to over 155,000 in June 2020.  Ira has his hand on the pulse of social media and helps client improve their visual communication strategy in a variety of ways.  Ira utilizes the social media strategies he has learned to help his clients and employers.  He continues to refine and develop his skills.
Ira knows what companies need to do to visually communicate their message and enhance their businesses.  Ira also utilizes his 20+ years of sales experience to teach clients sound sales practices.
   Mike O'Connor

Mike O'Connor is the founder of the Service Professionals Network (SPN).
The Service Professionals Network is a social media website that promotes the use of win-win collaboration to increase a company's digital reach and drive organic traffic.  Mike helps clients develop and implement effective strategies to increase SEO and SEM resulting in thousands of interactions with people from their target audience.
Mike has utilized social media strategies to drive a long term presence and following across several platforms. Mike continues to drive the use of social media to build brand, extend reach, and create strong relationships with partners and customers.
Mike continues to refine his SEO and social media strategies to drive traffic to his website and increase domain authority.  He uses what he learns to drive client growth with practical marketing techniques that work.
About Exit Your Way®
Exit Your Way® provides a structured process and skilled resources to grow business value and allow business owners to leave with 2X+ more money when they are ready.
You can find more information about the Exit Your Way® on our process and team pages.
Contact us by phone:  822-BIZ-EXIT (249-3948)   Or by Email:  info@exityourway.us
Find us on LinkedIn:  Exit Your Way®   Damon Pistulka  Andrew Cross Jonny Kingman  
Follow Us on Twitter: @dpistulka  @exityourway
Visit our You Tube Channel: Exit Your Way®
Service Professionals Network:  Damon Pistulka, Andrew Cross
Facebook:  Exit Your Way®
Share the post "Social Media Strategies That Work"