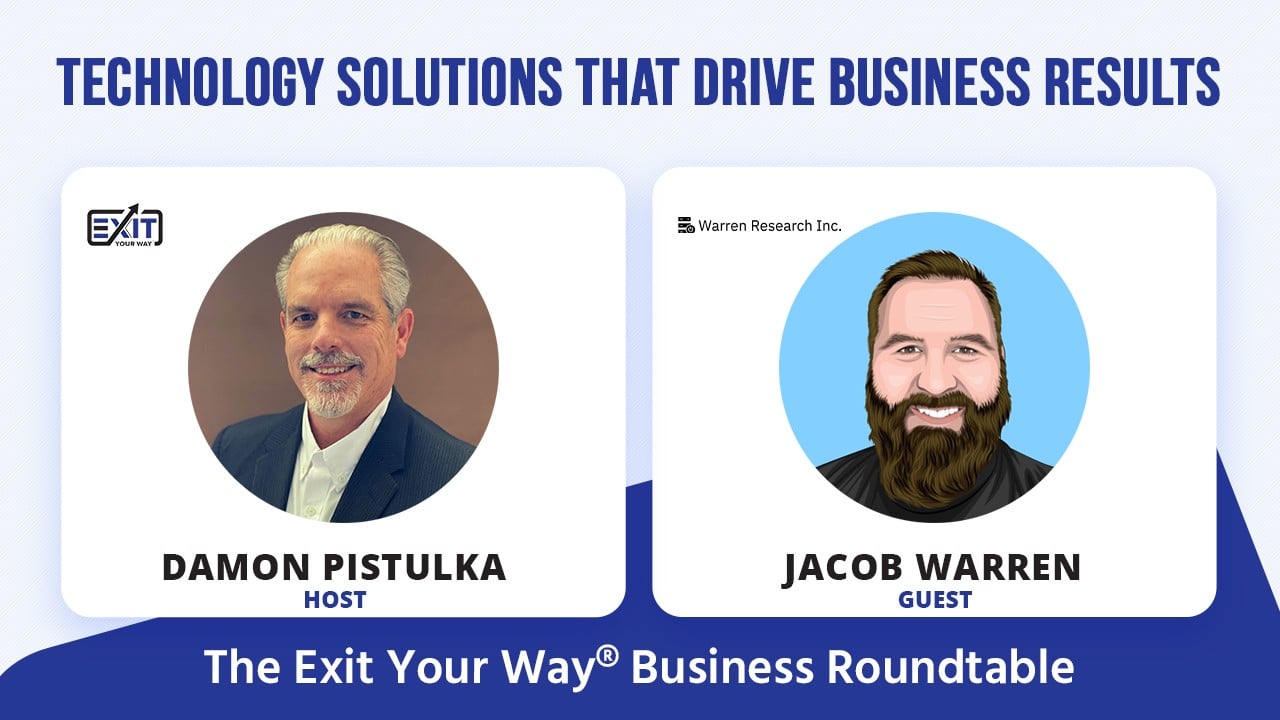 13 Mar

Technology Solutions That Drive Business Results
What We'll Talk About:
Technology is moving quickly as we all know. Jacob Warren and Damon Pistulka will talk about some key technology solutions he sees that businesses less than 100 employees can take advantage of to reduce their operating costs and support their growth.  There are new technology solutions being developed daily.  Businesses need to keep breast of these so they can remain competitive and maximize growth.
Our Guest:
Jacob Warren
My passion is to help businesses and business leaders reach their potential through the use of various digital marketing & technology solutions that will support business growth.
Over my career I have had the amazing privilege of working alongside industry innovators that have helped me grow into the business leader I am today.
My hope and mission is to take the knowledge and experience that I have acquired over the last 20+ years and share it with people who truly want to succeed.
I believe knowledge and experience is worthless if it is not shared with others.
About Exit Your Way®
Exit Your Way® provides a structured process and skilled resources to increase business value 2X+ and get businesses sold.
You can find more information about the Exit Your Way® process and our team on our website.
You can contact us by phone:  822-BIZ-EXIT (249-3948)   Or by Email:  info@exityourway.us
Find us on LinkedIn:  Exit Your Way®   Damon Pistulka  Andrew Cross
Follow Us on Twitter: @dpistulka  @exityourway
Visit our You Tube Channel: Exit Your Way®
Service Professionals Network:  Damon Pistulka
Facebook:  Exit Your Way®
Share the post "Technology Solutions That Drive Business Results"