The Best Kept Secret Resources When Going Global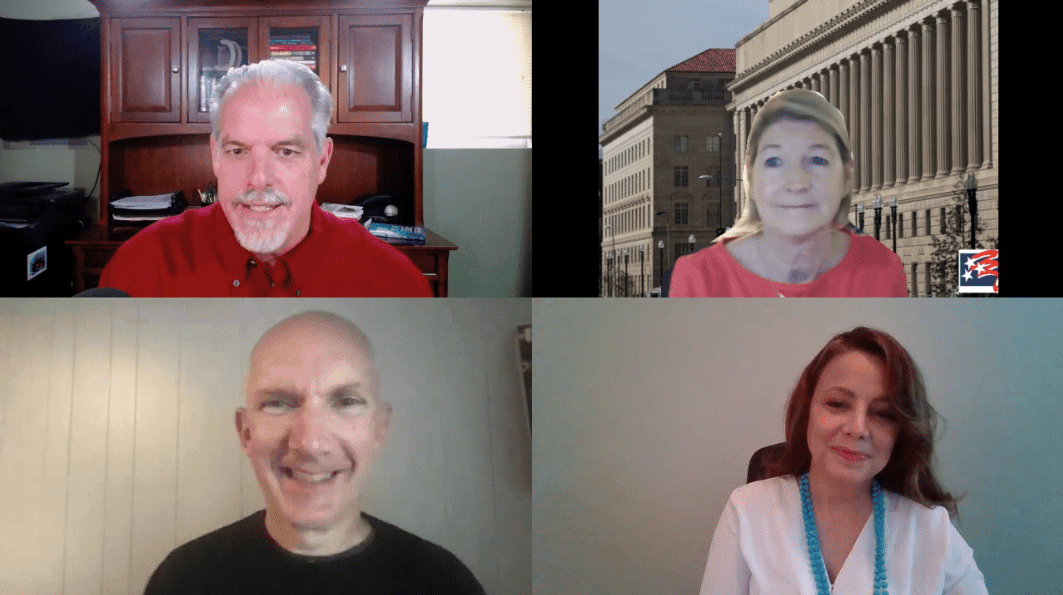 MFG eCommerce Success
The Best Kept Secret Resources When Going Global
To successfully conduct global business, you need the right knowledge behind your decisions.  Otherwise it can be a costly and frustrating endeavor.
In this week's Manufacturing Ecommerce Success Series episode, we invited two guests over; Pam Plagens and Trish Stuart. Pam is the Global Advance Manufacturing Team Leader at the U.S Commercial Services and Trish is the US Office Director at Terralingua.  These global business professionals are helping companies conduct business outside of the USA every day.
The conversation started with Curt introducing both the guests. After this Curt took the lead with Pam and asked her to share her story. To this, Pam said that she is originally from Ohio and she moved here to Texas almost 20 years ago. Moreover, she has experience in the energy industry, however, she likes to explore manufacturing as well.
Download our free business valuation guide here to understand more about business valuations and view our business valuation FAQs to answer the most common valuation questions.
After this, Trish introduced herself. She said that she started out in the education industry and still has that mindset. And even though she is a part of the translation industry since 99, she still likes to educate people about the resources for going global.
Moving on, Pam shared a presentation with the audience. She said that her major task is to help people and small businesses make money. After this, Pam explained the US commercial services in detail. She shared that her department has over 100 offices all around the US specifically working in creating resources for going global.
Furthermore, Pam said that apart from the physical services they provide to businesses, they also provide a number of online resources for going global. Among these are various webinars, guidelines, counseling, etc. Moreover, post Covid-19, they are now more into these online services.
Do you want to know if your business is ready for your exit or what you should do to prepare? Learn this and more with our business exit assessment here.
Later on, Trish also joined the conversation. She said that her company also took help from Pam and they vetted services from them. Apart from this, Trish mentioned that when you get translation from a service provider, instead of just Google, it makes a lot of difference.
According to her, Google translation is not as authentic and you also have a security threat with that. Therefore, when you use a proper translation company that's a lot better. In addition to this, Trish said that when you get translations from an actual provider, the biggest asset that you have is that you own the translations that you get.
Moreover, Trish said that this is the biggest resource for going global that you have. In the end, she said that these translations are also authentic and a genuine resource for going global in any country. The conversation ended with Curt and Damon thanking the guests for their time.
Get the most value for your business by understanding the process and preparing for the sale with information here on our Selling a Business page.
43:26
SUMMARY KEYWORDS
translation memory, trish, pam, translation, people, website, question, companies, resources, manufacturers, export, e commerce, kurt, providers, mep, important, asset, linkedin, helping, organization
SPEAKERS
Pam Plagens, Damon Pistulka, Curt Anderson, Trish Stuart
Damon Pistulka  00:00
I'm gonna get us live on LinkedIn. We get to let the video play over there. That's why I'm looking over there. All right, we're live on LinkedIn. All right, everyone, Welcome once again to the manufacturing ecommerce Success Series. I'm your co host, Damon Pistulka. Thanks for being here today. It is a awesome August Friday. I'm going to turn it over to Kurt Anderson, my friend. I just want to make sure.
Before I do, though, I want to make sure that everybody on LinkedIn, give us a shout out if you're listening to us there. Let us know where you're coming from. Do that, and I will be interacting with the comments. I point over there because I've got a screen over there that's rolling LinkedIn right now. And I'm going to give it over to Kurt Kurt Anderson take it away my friend
Curt Anderson  00:49
Damon, my brother from another mother. Thank you Happy Friday everybody. This is absolutely awesome. What a great weekend. Man I am thrilled I've been looking forward to this program Damon for months and months I want to introduce my dear friends we brought two today can't handle one with brought on to we have my dear friend Pam. Pam, I think you're coming to us live from Texas. Is that correct?
I am here from Houston, Texas. So Happy Friday to you and of course Trish. Dear friend we go back and COVID time we go back years but we went we connected in the spring to our dear friend our mutual friend Noah Trish, thank you for putting this program together today. Oh, well. Thank you for having us. I'm so excited to connect with everyone today. Guys, this is a great program. So we're going to dig deep and this is I've been looking forward to this is we're talking going global. So how do you as manufacturers want to take their products global?
And I know immediately we think Ah man, it's it's overwhelming. It's intimidating. I don't know where to turn. We have two experts on the stage here to kind of shed the light lighten the load and make it much easier to take our products abroad. Pam do me a favor Sarah, a little bit about your organization, your background. And I know you and I have a little Ohio background, a little Buckeye roots, if you will. But you're a little bit about your background, you have a wealth of experience in international trade. You are global trade expert. share a little bit about your story, please.
Pam Plagens  02:14
Sure. Well, I'm current as you know, when we when we first met I said you know I'm originally from Ohio, I'm down here in Texas, I met an Aggie on a blind date. So we Aggies on here you know what happens? I've used in about 20 years. So I've learned a lot about the the energy industry which really touches everything. But coming from Ohio, I have such a an interest in promoting manufacturing, because I see that we have a lot of resources across the government that can really make a difference for companies that that might be unaware that they're not in it alone.
Curt Anderson  02:54
Right. That's and I know we're gonna dig deep into everything that your agency all these great resources that you have to provide. Church, let's come your way a little bit. Talk a little bit about your background and what we're going to be talking about today.
Trish Stuart  03:08
Well, thank you, Kurt and Damon, I actually started off as a teacher. And I think that that mindset never left me because I've been in the translation industry since 99. And I still feel like educating people about their choices and about the resources available. There's nothing more important than an informed consumer and so I found a kindred spirit and Pam and that we both really want businesses to to succeed and to make the best choices going forward so I'm really excited to share some resources today to help people
Curt Anderson  03:47
get and this was awesome when you're not connected with said like it just didn't cross my mind of like how important that translation pieces and I probably asked like that ultimate dumb question i geez Can't we just use Google translator? No, we can't we have a lot better tools that you're going to be talking about today. So there's a much better strategy. You know, Damien, you know how cheap I am but Pam has Trish has a much better strategy for our folks today. Pam, by the chance that you happen to bring a presentation today that we can talk about
Pam Plagens  04:16
oh Kurt you know you're getting to know me now and you'll know that I'm a planner I prepare I am so that helped me out with that.
Curt Anderson  04:26
Absolutely well i i dropped Pam's and Tricia his LinkedIn profile in the chat box please please you want to connect with
Damon Pistulka  04:34
I'm gonna do a quick shout out to the people on LinkedIn live. We got Howard summus Kristina Harrington from Jen alpha. Sneed from is on there. And just excited to have you guys on LinkedIn as well. So take it away, Pam.
Pam Plagens  04:50
All right. Well, let me just get started and cut kind of cut to the chase. You know, our services, as with many services in the government and economic development Oh, We're all are here to help increase jobs. But what I like to tell people is that I help you make money. And if you'd like me to help you, terrific, if not, I'll go to another small business and ask them. So let me kind of I'll step back for a moment, increasing jobs at home by growing exports. I'm Pam plugins. I'm the advanced manufacturing team leader for the US Commercial Service, part of the International Trade Administration of the US Department of Commerce.
If you export, hopefully, you know us. If you don't, hopefully, after this presentation, you'll make sure you go to trade.gov our website and and start in, you know, investigating how we can make a difference for you. We are one of the several Export Promotion agencies across the government, but we're the lead. We work with the ExIm Bank, Small Business Administration to name two. And this says the MEP program. I know Kurt, you have had several MEP programs from across the US featured on your program. So I was I felt like I had kindred spirits.
Curt Anderson  06:10
Absolutely. We work very closely loved the MVP network. So that is great. And that was a great connection that you have. And I want to give a quick shout out to Valle Jeremiah Aaron, Gail. Thank you guys for joining us. Keep it going. Pam, let's see what we've got. All
Pam Plagens  06:24
right. Well, let's let's see what I have here. Okay, well, there's a lot on this slide. But you know, what I really want to kind of impress upon everybody here is we, the US Commercial Service has 100 offices across the United States. As Kurt said, I'm here in Texas, or you know, I am here in Texas, there are six in the state of Texas alone. And we work with our colleagues in the US embassies and consulates around the world in about 75 countries. Some of these countries have multiple offices, others are regional offices for for other countries as well, smaller countries.
What we do is help companies to export their us made products we rule of thumb 50 to 51% us content, we do it in a number of ways. And we really do it to to meet you where you're where you need assistance, be it early stage, exporting, and will partner with maybe an SBDC. Or we will be you know, perhaps it's advocacy, perhaps you're working in a large, you know, international tender, and we can assist you with being advocated on behalf of the US government, US Embassy in that country.
So, just kind of a little bit of of the detail here, global network, as I said, we are very results driven. Ma you know, your success is my success, I do not get a commission off of companies selling more products around the world wouldn't be it would be nice, but that's not gonna happen. So I'm really, I'm an honest broker, and my colleagues are those honest brokers that really want to just see you be successful. Because it does mean jobs. If you're selling more us products and services around the world, you're creating jobs in your community, and that sales, so you're increasing your sales, as I said, kind of the bottom line.
Some other things, what I like to do is is we offer our services kind of at the bottom, the baseline is just talking to us making making us known that make it know that you're out there, so that when we have opportunities around the world, we can bring them to you. We provide export counseling, there's no charge for that. That's both our colleagues in the US, your local Export Assistance Center, and our colleagues around the world. Once we get more customized into our services, the Office of Management and budgets, you know, the people who handle the money in the government have told us that we need to charge a small fee.
Because as you can imagine, you know, I used to be in sales, I sold parts for lift trucks and heavy equipment. So we all know that, you know, it's easy to spend some money on a marketing report, and then it sits on a shelf. So we really have put, we want to make sure you have a little skin in the game. So as I said, Our expert counseling, there's no charge for but once we kind of get more customized and to b2b or B I should say, Yeah, b2b engagement, where we're introducing you to companies around the world, there may be a fee involved, everything's up front.
Anyhow, just wanted to share that because we really have a tremendous amount of resources for no charge. Again, going to trade.gov calling your your your local office, they have events, especially during this COVID time we've been doing webinars and providing free market intelligence and just so many things because we want to make sure that our companies are thriving, and thriving, thriving through some challenging times.
As I said, market intelligence on the slide, business matchmaking, commercial diplomacy, you know, I started my career and thought, Oh, it will be someday I would love to work for the State Department and be a diplomat. Well, I landed in the Commerce Department, different agencies in the State Department, our organization actually came out of the State Department. But in the Commerce Department, we we do diplomacy, but it's sort of come from a commercial perspective, really, in helping American companies to solve some of their some of their problems or challenges, as we say, around the world.
So let me go to the next slide, because I wanted to elaborate a little bit on that counseling. You know, I talked about our off our physical offices around the world or so so to speak physical that, you know, we're all working from home at this moment. But we also help you with your e commerce issues, you know, that is where a lot of your buyers are finding you today. And that's where we are today, you know, on LinkedIn live and and in this in this repo platform. We are, again, meeting our clients where they where they're doing business, and that's increasingly online.
For example, coming up August 26, we're going to have a webinar on digital manufacturing, you know, so often a lot of the the programs that talk about e commerce online, are really directed towards companies that are dealing with consumers. And what our goal is, is to work with companies who are ramping up their main better manufacturers that are ramping their sales presence online. something to consider too, is that connecting with us online, helps you with your search engine optimization, so a whole nother topic, but we have a service provider directory on various parts of our website, and you can tag into that, and I understand it helps with your search engine or your SEO.
Curt Anderson  12:24
Yeah. Wow. That is fantastic.
Pam Plagens  12:28
I know you know that some people don't think because we're a.gov.
Curt Anderson  12:32
Yes, that's, that is a golden link to guys. So let's, let's just recap a couple things. So I heard you saying 100 offices. So I'm that you are everywhere. It's almost there's no excuse. It's inexcusable, to not reach out to your agency to help with with their process. You're helping with commerce. That is music to the ears of our dear friend Aaron in Wisconsin.
She is an e commerce guru expert at Earthling interactive, how terrific. And Pam. So what if you just and I hopefully, I'm not jumping ahead to your presentation? Like what are some of the most common challenges that you're hearing on the streets? Or you know, you've been doing this for a year or two, right? You're seasoned veteran, just teasing. But you've been doing this for a long time? What are some of the most common concerns threats, maybe miss that need to be dispelled for manufacturers that that really should be exporting?
Pam Plagens  13:25
common challenges? I would say there are, you know, it used to be before the internet that it was just getting market intelligence, you know, really just trying to identify like, who to talk to, I would say, you know, fast forward 20 years, I've been in this role for 20 years. I came from Ohio, I used to be the China desk officer for the state of Ohio, so have spent a lot of time focusing on Asia.
I would say depending on the industry sector, large companies oftentimes use us for their due diligence small companies as well. In their due diligence, we can help run the traps on your buyer, to make sure that they're an honest broker as well. And other things we we we have so many training programs. So if you have a question, I would say you know, boiling it down.
Sometimes you just need to ask somebody, you just, uh, you know the answer, and you just want to run it by somebody who has possibly heard this scenario before to validate what you're thinking. Or to clarify, maybe that's not the question. Maybe the question is this. Oftentimes, when people would call me on the phone, I would say you know it back in the day when they just call you on the phone, but oftentimes i'd reframe the question, you know, what's your ultimate goal? You know what We're here to help you reframe that question and to meet your ultimate goal.
Curt Anderson  15:05
Nice, trusted resource, you know, trusted partner in that challenging exporting journey. That's a Yeah. Such peace of mind for a manufacturer. That's, you know, it's daunting, overwhelming, maybe intimidating, especially, you know, we target small manufacturers, and they're thrown out in a lot of different heads throughout the day. So like, having that trusted advisor with your agency is just critical going through that process.
Damon Pistulka  15:27
And really, no, no one wants, you don't know, I mean, because that's what I was looking at this and going off and going, you know, say I want to sell something into into Asia, or wherever I'm going into a specific country. And, you know, what do I need to know about that country, because there's, there's VAT, there's all these other things that you can jump into.
And if you don't take those into account, they can significantly affect your profitability and gets you into trouble down the road, and all this kind of stuff it because, you know, a lot of honestly, just like it would be moving into a different state in the US, I can sell into California all day long. But if I'm not collecting the right taxes, and remitting them, they'll come to you two years later, and you're you're, you're responsible for all that. Right? Right, you know, you can run into those kinds of things, really,
Pam Plagens  16:12
nothing I would say, also is changing so rapidly, that we tend to keep our ear to the ground on challenges companies are facing and be able to share that with you. You know, a lot of times companies aren't going to, you know, broadcast some of the troubles that they're facing, but they they will call us to help troubleshoot, they're not getting paid, they can't get their goods through customs, they, they just found out that perhaps somebody that's in their sales train has, has paid someone that they shouldn't have paid.
You know, so we keep our ear to the ground, and we can help you, you know, companies that call us and that, no, we're out there to keep their ear to the ground to and everything I you know, that actually reminds me to impress upon everybody. It's confidential.
We do not, you know, this is not if you talk to us, we're not going to also advise other government agencies of which you might not like them to know things about you. We can't even share data across our organization, I can't even tell you that the attorneys that we got to talk to share data across the organization. So confidential, especially I know here in Texas, people like to keep things close to the vest, so I'm sure they do in other places as well. Yep. Excellent. All right, well, you know what I'm gonna continue on, but happy to take questions throughout the process.
I don't have too much more to say, because I think my biggest message is that we're here. And we're here with a focus on helping you with your results. I think towards the bottom of the bottom right of this slide, we've created four jobs and safeguarded eight jobs. We work with small businesses, this is a little bit of kind of the statistical I know, everybody looks at things differently. Big Picture, small picture. I know analytics are much more important these days.
And we're really trying to be able to offer that to our clients as well. So here's a little snapshot of of some of the stuff that we do. Something I actually like to add, maybe not exactly relevant to this slide, but just generally speaking, we part you know, we know you can't do business alone. I think everybody knows and 2021 you really need to take an approach that you are part of it, you know, you're a collaborative organization, a solution provider, perhaps in some cases, but we don't do it alone, either.
We help you through partnerships with local economic development organizations, chambers of commerce, as I said, XM, the ExIm. Bank, and financing, the Small Business Administration and their network have extensive resources, the MEP program, which you know, has been gotten a lot of exposure of light because of their supplier scouting program. And just for the basic resources that they provide just invaluable. So you know, we work with governors, we do trade missions, we said we meet you and your buyers, kind of where where we need to be to help you be successful.
Damon Pistulka  19:37
Yeah, we've got a we got a question here from Gail and in the comments on on email there. How much do you do you encourage business development in Canada? Or do you help people that want to do business in Canada?
Pam Plagens  19:50
Oh, you know, and that's such a such a great question. Early in my career, I would go out and you know, it pre COVID do presentations and I would always make The audience, I'm a very interactive kind of speaker. So I would say, Okay, everybody raise your hand who's currently exporting be an audience of maybe 50 small businesses? And invariably, no one like it would be crickets. I'd be like, Oh, come on.
I said, Okay, who's selling to Mexico and Canada? You know, and they'll say, 25% of the room, maybe a half? I'm like, Yeah, the heads. In case you haven't noticed they're foreign countries. But you know, Canada is clearly a market. That is it's got a real affinity with the United States. Mexico is well, we have the recent trade agreement. So yes, we help people in Canada, we have offices in Toronto and Montreal, and can help across the country.
Curt Anderson  20:55
Nice. Awesome. Awesome. Cool. Okay, so, Pam to reach? I've been I've dropped your LinkedIn profile in the chat This is this your contact information way to reach out to you?
Pam Plagens  21:10
Yeah. Check out our website. As I said, At the heart of it is the red trade got up trade.gov. My particular page with my team is advanced manufacturing industry, where you're going to find information on a kind of innovative industries, the foundational things that make the things and the programs and events and market intelligence that we can help you with.
Curt Anderson  21:35
That's, that's fantastic. And I thought I saw somewhere on your site that you have an export monthly newsletter. Did I see that?
Pam Plagens  21:41
I do. Yes. And we have copies of it@trade.gov. And on our website, and you can request it there. But you know, I can, let's see if I can't find the link right now really quickly, but I'm happy to send anybody the copy of the newsletter if you want to shoot me an email. Very good. My email address is right on the screen. trade.gov
Curt Anderson  22:10
Awesome. Awesome. Oh, Pam, this was fantastic. What a What a great, this is so enlightening. And I like Dan Biggers on a program huge. He's he just moved from New York to South Carolina. He's immediately connected with his MEP at the manufacturing extension partnerships.
So guys, is anybody out there listening? If you're engaged with your sbdcs, we have folks from SBDC Come on our program MEPs a lot of a lot of opportunities to connect with Pam and her team to get our products. Jeremiah, this might be right up your alley Vale, getting our products from the United States to other countries. So this was awesome. Trish, perfect segue, we got to hand it over to my friend. Let's talk a little translation. You're on mute Trish.
22:59
There you go.
23:02
Oh, oh, yeah. Hello, everyone.
Trish Stuart  23:07
How are you? We did all technology, troubleshooting. And we still have issues going on. But what I love about what Pam's agency does, we've actually used their services in vetting potential resources in other countries. And they also do it here in the US. And they have a wonderful, as Pam mentioned, a business service provider directory where they vet everyone. So for a relationship with someone, they will already have vetted them to ensure that they are a good business to work with. So we are very honored to be listed as one of their providers at their business service provider directory. So we, we really feel like people should utilize that resource.
But whenever people have a partnership, or get into a partnership with a translation company, or an LSP, is what they're oftentimes called. Because once you work with Pam, and she gets you ready to go into another market, you're going to need all of your materials translated. And so where do you go to ensure that you're working with someone who can properly translate your materials, and as you mentioned, Kurt, some people just go to Google Translate, and that is not the best way to start a relationship with with another country is providing really horrible translations of your materials. It's not a very good representation of your brand.
It opens you up to liability issues. And there's a security issue and that whatever you post online, that material your intellectual property is open. to wherever you're, you're putting it. So it's there are many considerations that people don't think of whenever they do that. And so, before you get into a relationship with someone, I let me go backwards here, we have a helpful tips booklet, which I can share inside of the the comments here, where you can make the decision as to who would be the best person to work with or the best agency to work with. Many times people think, oh, we have someone here in the cut in the country or in the company who can do the translation.
And perhaps they can, but you're not looking long term or big picture as to how that's all going to work out. So we have a helpful tips booklet where you can review and ask these big picture kind of questions to yourself and decide who would be the best solution for translating your materials. And oftentimes, we think of these first few bullets here, we think, Okay, what languages are they going to handle? What kind of support can they provide? But the biggest question that people don't ask, and it's missing the gold, that's where your asset lies whenever you invest in translation. And that is, will I have ownership of my translation memory?
And if you've never heard of that before, it's something important to know about before you invest in translation, because that is what you can reuse, repurpose, recycle your asset that you have, oftentimes people just care about, how much is it going to cost me? And how fast can you do it, which is very important. But there is much more to consider. So I had just a few months ago, we had a very large manufacturer, request, send us an RFP 72 questions long, asked all of these questions to address all of their needs. And the one question they didn't ask out of those 72 questions was, well, I have ownership of my translation memory.
And I feel kind of like the Blues Brothers, and that I feel like I'm on a mission from God, to let people know how important it is to ask this question. And so it does me, it doesn't benefit my company for you to know this information. And that's why oftentimes, translation partners don't share it, because it really doesn't benefit us. It benefits you to know about translation memory and have ownership of it. And you may be wondering, what the heck is translation memory? Why do I need to care about it. And what it is, is whenever professional translators work, they create this little suitcase of information.
And that little suitcase of information is something that you want to have ownership of, yes, you'll have the end product, you'll have your manual, you'll have your website, you'll have whatever it is, but behind the scenes behind the curtain, there is an asset that you don't know about. And it really is the best kept secret. And some people know about it, but some people don't. And that is my goal is to make sure everyone knows about it. Because that's how you can make you can save the most money you can get to market faster, you can have consistency, it really is the gold that's hidden.
Whenever you translate something, we have a little video to explain what it is if you're more of a visual learner. But what what it is, is it's the behind the scenes asset that you can leverage. I'm not sure if you've ever had a quote before from a translation provider. But how they break out the cost is they evaluate the words based on the repetitions. That tool that cat tool that creates the translation memory, it is going to evaluate based on percentages matches. So you can see here in this window, an example of new words, and then the matches. And you can see instead of paying 20 cents per word, you can pay six cents per word.
So if you have control of your translation memory, and you can pick it up and you can move it all over the place, wherever you need to go, or send it out for your three quotes or whatever it might be. You're going to get the best of all worlds whenever it comes to translation. So you might be wondering, is it worth it to even ask about this, like, I don't really care. It's like something behind the curtain. Let translators do whatever they do. I don't really care as long as my manuals translated or my marketing material or my website, my training, whatever it is, this is a client who just last month They had, they sent to us a quote, request and we evaluated it.
And it was going to be $31,000. She just happened to mention to me in passing, that the reason why they were going to approve this quote and move forward with us is because her current provider didn't have the resources and the bandwidth to be able to deliver this on time. So she was going to have to pay a larger agency to do the work. And I said, Well, are you happy with who did your translation? And she said, yes, they, I'm very happy with the work that they did. And I said, Well ask for the translation memory.
And she's like, what is that I don't even know what it is. And they said, Just Just ask her and and see if you can get it, she got the translation memory, sent it to us, we read, we did the figures, we ran the numbers again. And instead of paying $31,000, she paid $9,000 plus lost over 10 days, her turnaround time was cut down over 10 days, all because she asked for that little suitcase of information. There's a lot of power in that. So whenever you pay for translation, if you invest in translation, you always want to own the translation memory, you need to ask up front, just like a nondisclosure, you need to ask upfront, will I have ownership of the translation memory.
And these are just some other helpful tips, I don't want to, to bore everyone with all of this. Like I said, I'm kind of like the Blues Brothers, I get a little excited. It's my mission from God to educate people about the importance of this asset. So but it's never too late. So if you have paid for translation in the past, ask that translator for your translation memory. As long as it's a quality translation memory, you can use that to I mean, you can ride that thing and it reuse and repurpose it gives you the same consistency with your terms. It allows people to work faster, and it saves you a lot of money. So that's that's my little gold nugget to share with you this writing.
Damon Pistulka  32:09
And that was dropped the mic,
Curt Anderson  32:14
drop the mic on? That was fantastic. Great. Love the funny Trish. I was just gonna say as you were talking about translation, I'm like, you know, one of my favorite Bill Murray movies lost in translation that you just dropped the bomb with the Blues Brothers. That was I love it. So that translation memory I, I didn't know that name. I had no idea. I don't know if anybody knew that.
So john, john, our friend in New Jersey, we may we may have to give the member of our team that speaks seven languages are break based on this Intel. So that was fantastic. And the accuracy of your translator that you had as you're talking that was very impressive to that was the transcriber. So Trish, what are some? So you talked about the memory is is? Is that's huge. That asset, what are some other myths or some other challenges that you're seeing with your clients? You've been doing this for a long time? What are some other challenges that you want to invite manufacturers to think about differently as they're trying to go? Go Global with their business?
Trish Stuart  33:14
What is the largest challenges I believe is just the lack of communication between different departments. So if departments would share information, and resources between each other, they would the company would go so much further. Even with the translation effort, you might have the marketing department requesting Spanish for Latin America, and then technical publications requesting Spanish for Europe. And they're not even speaking the same dialect of Spanish with their materials. So it's important to have a company wide established, you know, this is this is our target market.
And whenever we request language, this is what we need to request. These are vetted resources, please don't just go out and go to Google Translate or to whatever it may be. These are vetted resources, please use them for the work. Because if you have a set of vetted resources for people to use, and you provide them, you share the translation memory, you know, you could you could price it out with three different providers and give them all the same translation memory, say, here's the most current translation memory, going to share it here, wherever it may be secure for you to share it company wide.
And just the lack of communication. There's so many different silos going on. And if if they just did a better job of sharing the resources and the process and getting everything all together. That's just the RFP that I showed you, the manufacturer was trying to do that they were trying to get everybody all together, but the problem was was that they didn't Grab the ownership of what would be important for everyone to use. So I guess just that that's sorry to rattle on, but great.
Curt Anderson  35:12
This is so good. Yeah, yeah, you guys are amazing. I absolutely man, we could go on and on. I'm not sure where to start. I know if Chris if Chris Harrington, so with us, my dear friend, Aaron, we're super ecommerce, you know, fanatics.
And, you know, we're huge on configurators, which, you know, landing on a website, allowing a potential customer to, you know, come on your website and purchase products. daymond Just think how powerful these tools and resources are, by having that translation where, you know, now we can convert language metric, you know, measurement, so on and so forth. And like, get your head curve. And now, the big thing with configurators, they hit submit, everybody's looking at the same thing. everybody's on the same page, you're not only reducing, you're minimizing or even eliminating that loss in translation. Go ahead, Damon,
Damon Pistulka  36:03
I got to believe the words that I mean, I just the translation memory is is crazy how critical that is. Because if I'm, I'm generating marketing materials that are describing our product with a certain word and a certain dialect, if you don't use that then to in the instructions for that material, or the actual advertising or, you know, whatever it is, I can see how that gets way off. Because you can say something in your marketing and it's not even close because of the dialect that you used in your your instruction manual or something like that and get this thing. Yeah.
Curt Anderson  36:39
Like curry I just blown away, because I never know how important that translation memory is. You're giving me you guys give me chills this episode right now, man. Oh, my God, this is good. So Pam, Trish, if you guys want to come off of mute. Let's talk a little bit about so. So again, this is you know, we're e commerce guy stopping the best kept secret? You know, I'll start with Pam pam, are there?
Are there things resources, tools that our manufacturers could put on their website, or see, like Aaron or Chris Harrington, as their ecommerce providers? Are there things that they should be focusing on from your organization, some free tools or resources that they could apply on their website that would help say, a foreign buyer lands on the website? Is there anything that they should be taken advantage of there that you can pick up?
Pam Plagens  37:25
Well, you know, as I as I, suddenly a, we were ramping up our resources in this area, one thing we do is a website globalization, review of websites. And we're starting to do more and more of that, so that when companies, you know, I think we've all seen, you know, we've all or perhaps managing a website that hasn't been updated for for a few years or, and, you know, things have changed so rapidly, especially in this this particular quote, in this time with COVID that the website globalization against you an opportunity to get a snapshot of how your website is being perceived outside of the United States.
The challenge we face is that you know, we work, aren't we strongly work with business development people, and sales people, we don't always and we'll do these website globalization's. And it really needs to go to the IT person who decided not to show up for the meeting. So,
Damon Pistulka  38:27
you know, I can imagine that, yeah, the government
Pam Plagens  38:30
can't help me or they don't know, as much as I do. And, you know, I think, you know, we talked about that, you know, preparing for this, that the one of the reasons that people don't reach out to our organization is a they don't know about us to help them for your website, be it or for your sales. But because they often overlook that, that free resources actually, were prepaid resources. Were prepaid with your taxpayer dollars. I'm like, okay, we're here, and we really want you to succeed, because you're you could be creating jobs for people we know. Right? So we're very motivated. So the answer long answer to your short question.
Curt Anderson  39:15
Yes. No, that was that was fantastic. So again, I'm doing it one more time guys, connect with Pam connect with Trish on LinkedIn. There are so many questions. Trish, let's come back to you for man like read time, I can't believe we're at time and I want to be mindful respectful of time, because I know these guys are gonna have questions for you.
But Trish either tool, you know, I can't believe like how you've opened my eyes to this, like even you know, I've worked with manufacturers that they're just the receiving RF cues from from other parts of Canada that are French speaking and how critical it is to have that translation where you know, again, metric or different measurement or what have you, Trisha, is there anything? Is there any other advice or pieces of information that you want to share before We wrap up.
Trish Stuart  40:02
Just Just the importance of establishing a great foundation, no matter, you know, where you go for your translation, have a set terminal approved terminology, make sure everyone has chimed in on on what the approved terminology is set a style guide, like you just mentioned with measurements. Are you going to have Imperial and metric? Are you going to have both of them? How are you going to handle?
40:27
You know,
Trish Stuart  40:28
the user interface? How are you doing all of that, just having that established, and then sharing it company wide is so important, because it's going to mean a much better experience for your your customer. And it's also going to make a better impression for your brand and your company. a better impression?
Curt Anderson  40:50
Gosh, a little bit, don't we? Oh, my gosh, I'd like you guys are blowing my mind today. This is you know, we might have to get a little USA chant going again. Yeah, that we did that this week at one of our I mean, we did a big workshop for New York MEP on Wednesday. We had a meeting we had a little USA chant going for the Olympics. But guys, this is we're man, we could go on for another hour. I we're at we're at time. So first off, I want to thank both of you, Pam, I can't thank you enough. Thank you for your service to our country for years as a provider, the US Department of Commerce. Thank you for being a Buckeye we'd love you there.
Trish thank you for making this happen. This is from a mutual connection our dear friend Noah brought this together. No it was a speaker for us several months ago. Trish and I connected and we immediately I was like it never crossed my mind to have this type of conversation so valuable.
Aaron out there and Madison just think like just even e commerce providers website providers. You all should be in this conversation with with Pam and Trish on helping our manufacturers go global. Please spread the word on everything our friend gallon Canada spread the word on on all these amazing assets and resources right at our fingertips. This is just so powerful. I'm out of breath man. This guy's so good. Thanks, Sam. Thank you Trish. Thank you. Everybody go out there and crush it next week. Danielle take away brother.
Damon Pistulka  42:18
All right. Well, it's awesome Kurt. Thanks so much Pam and Trish. Man I just my eyes are open my head is swimming. What's going on in my mind right now. Thanks so much for that. wanted to thank everyone on LinkedIn for hitting us there watching us and and the participants that join us on Remo and I just love it. Thanks so much for being here. The other thing I want to mention too is if you haven't seen it already, you can go on e commerce MGMT Comm. We've got our August ecommerce training starting next week.
So that's going to be on Tuesday at 3pm. Eastern Time on Tuesday and Thursday. Check it out there if you got any questions about that you can ask Kurt or myself. But we're excited about getting our e commerce training going next week. I shouldn't say it's e commerce training. It's It's It's getting ourselves better digital than into e commerce because this is a crawl, walk run kind of thing. And we're helping people crawl and walk. So thanks so much, everyone. We're going to drop back so we can topic the tables now. Awesome.
Curt Anderson  43:21
Happy Friday.
43:25
Go digital and
Schedule a call to discuss your business goals and answer your questions on growing business value, preparing for sale or selling your business.
Related content
These posts may also interest you
Marketing Strategies to Smash Your Goals in 2023
If you want to get your long-term strategy tuned up, listen to this MFG eCommerce Success show to hear Dorie Clark share how long-game-strategic thinking can help you achieve monumental goals.