The Value Veterans Bring to Business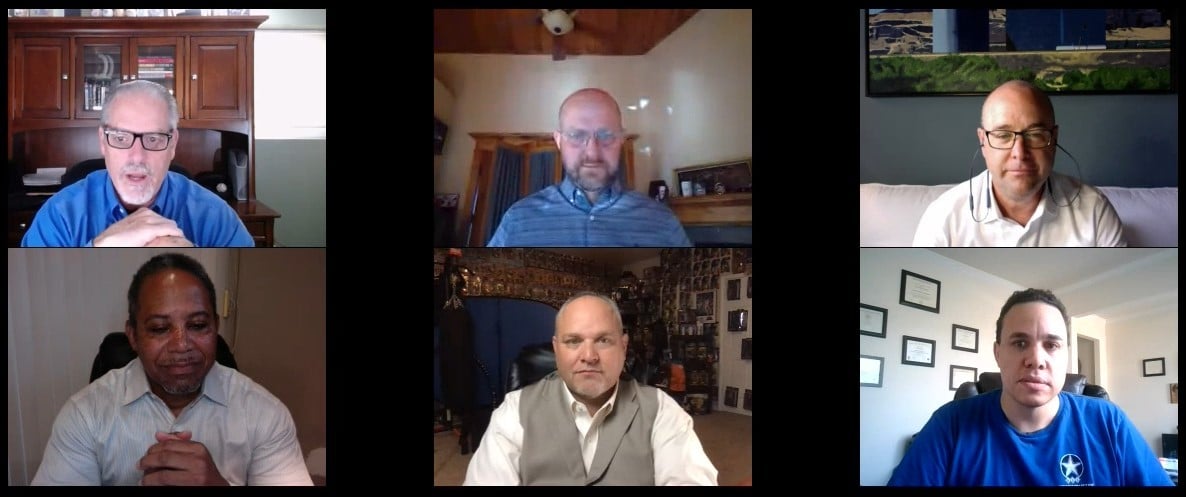 The Business Round Table
The Value Veterans Bring to Business
This Business Round Table by Exit Your Way® topic was "The Value Veterans Bring to Business".  The panel featured Brian Arrington, Ron Higgs, Troy Niehaus, and Joseph Stepke.  The panel shared some of the basic principles in the military setting that directly translate to a business setting.  These principles like mission focus, can do attitude, flexibility, overcoming adversity, training, and dealing with change can directly help businesses.  The panel then shared some of their military experiences that helped to prepare them for the business world.
Brian Arrington also shared information on his Vets2Industry foundation that helps veterans make a successful transition to civilian employment by consolidating resources and providing assistance in helping veterans find the resources they need.  The Vets2Industry foundation is a great resource for veterans that need help with this transition.
Veterans have a lot to offer businesses.  If businesses understand how to utilize the skills developed in the military they can realize significant benefits.
Download our free business valuation guide here to understand more about business valuations and view our business valuation FAQs to answer the most common valuation questions.
Thanks to the panel for sharing their time and knowledge.
Thanks to the people who attended and who continue to support this group.  We all rise together!
Do you want to know if your business is ready for your exit or what you should do to prepare? Learn this and more with our business exit assessment here.
Schedule a call to discuss your business goals and answer your questions on growing business value, preparing for sale or selling your business.
Related content
These posts may also interest you
Developing Annual Net Income Projections
In this week's Exit Your Way Roundtable our guest speakers were Andrew Cross and Damon Pistulka. Andrew and Damon are the Co-founders of Exit Your Way.  Exit Your Way helps business owners build businesses that provide more money today that they can sell or succeed when they are ready.  Today we are discussing the final part in building annual projections.  Estimating the fixed costs and calculating the projected net income.
Developing Annual Projections
In this week's Exit Your Way Roundtable episode, our speakers were Damon Pistulka and Andrew Cross. They are the Co-Founders of Exit Your Way. The conversation of the episode started with Damon sharing the topic of this episode.  Damon and Andrew help their clients build businesses they can sell or succeed.  Developing accurate projections is a big part in building a successful business.
Annual Strategic Planning and Projection Development
In this week's Exit Your Way Roundtable episode, Andrew Cross and Damon Pistulka covered the steps business executive teams can use to perform their strategi planning for the upcoming year.  This episode is the first of a 3-part series where Andre and Damon will cover strategic planning, projection development for variable costs, and projection development for fixed costs to project the net income.