Damon Pistulka is a Business Broker, Business value builder, and M&A Consultant and the managing partner of Cross NW. He is also known as the "Chief of Making Shit Happen" for the company and its clients. He is committed to helping businesses achieve their goals and stay on track by executing change.
With over 20 years of experience in operating and managing businesses across various industries, including aerospace & defense, retail automation, automotive, medical, electronics, and consumer products, Damon specializes in leading buy/sell side, turnarounds, consolidations, and diversification of businesses. 
Growing up on a family farm in South Dakota, Damon learned the value of hard work and gained an interest in figuring out how things work. He also worked as an engineering intern to pay for college and later designed, built, and operated a plastics injection molding facility in the Southeastern USA. 
In his free time, Damon enjoys baseball, riding motorcycles, and working with his hands. He has also logged nearly 100,000 miles on his motorcycle exploring the rare and beautiful destinations of the Pacific Northwest and West Coast.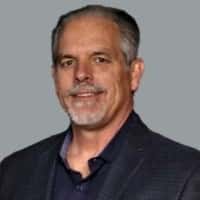 Damon Pistulka
Business management, value improvement, business sales
BS, Mechanical Engineering, South Dakota State University
Masters of Science coursework in Industrial Management, South Dakota State University
PROFESSIONAL CERTIFICATIONS
Lean Business Processes, Rona Consulting Group
Finance for Non-Financial Executives, University of Washington
Behavioural Based Safety, DuPont Safety Educational Seminars
Damon resides with his family in Edmonds WA.  Damon has been involved in baseball since playing with his three brothers in little league, then coaching and was very pleased when his son shared the love of the game.  Damon was extensively involved supporting his son playing competitive baseball which resulted in multiple offers to play college baseball.  Damon's passion for the game and desire to help his community led him to serve as the board president for the Seattle Select Baseball Club.
The PNW also helped to reignite Damon's passion for riding motorcycles.  The PNW and West Coast have provided a great venue for exploring many rare and beautiful destinations.  Damon has logged nearly 100,000 miles on two wheels.
Damon also enjoys working with his hands and you will often find him working around home completing a "project".
Lead buy/sell side, and due diligence on multiple projects up to $100+ million.
Completed 6 company turn-around assignments in less than 8 years in different industries.
Directed the operational changes necessary to double annual sales in multiple companies.
Led several companies to market domination through customer driven business/operational enhancements.
Managed globally focused businesses with multiple manufacturing locations, North American sales and revenues in excess of $40 million dollars.
Coordinated multiple industrial facility build outs and startups including green field construction.
Schedule a call to discuss your business goals and answer your questions on growing business value, preparing for sale or selling your business.