Schedule a meeting to get insights, answers, and a partner dedicated to
your business growth and success!
Understand your business value and unique opportunities
Prepare your company and yourself for the sale
Sell your business for the best price possible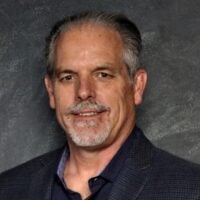 I want to get to know you and your business!
You are just a few clicks away from discovering paths to reach your business goals, 
Schedule a meeting!
Hi, I'm Damon Pistulka, and I'm excited to connect with you and learn more about your business. Whether you're an entrepreneur just starting out or a seasoned professional looking to take your business to the next level, I'm here to help. I believe that every business has the potential to achieve great success, and I want to work with you to make that a reality.
I understand that running a business can be challenging, and it can be difficult to know where to start when it comes to reaching your goals. That's why I'm committed to helping you navigate the path to success. With my extensive experience in business strategy and growth, I can help you identify the most effective ways to achieve your objectives, and create a plan to make it happen. So why wait? Let's connect today and start exploring the possibilities for your business!